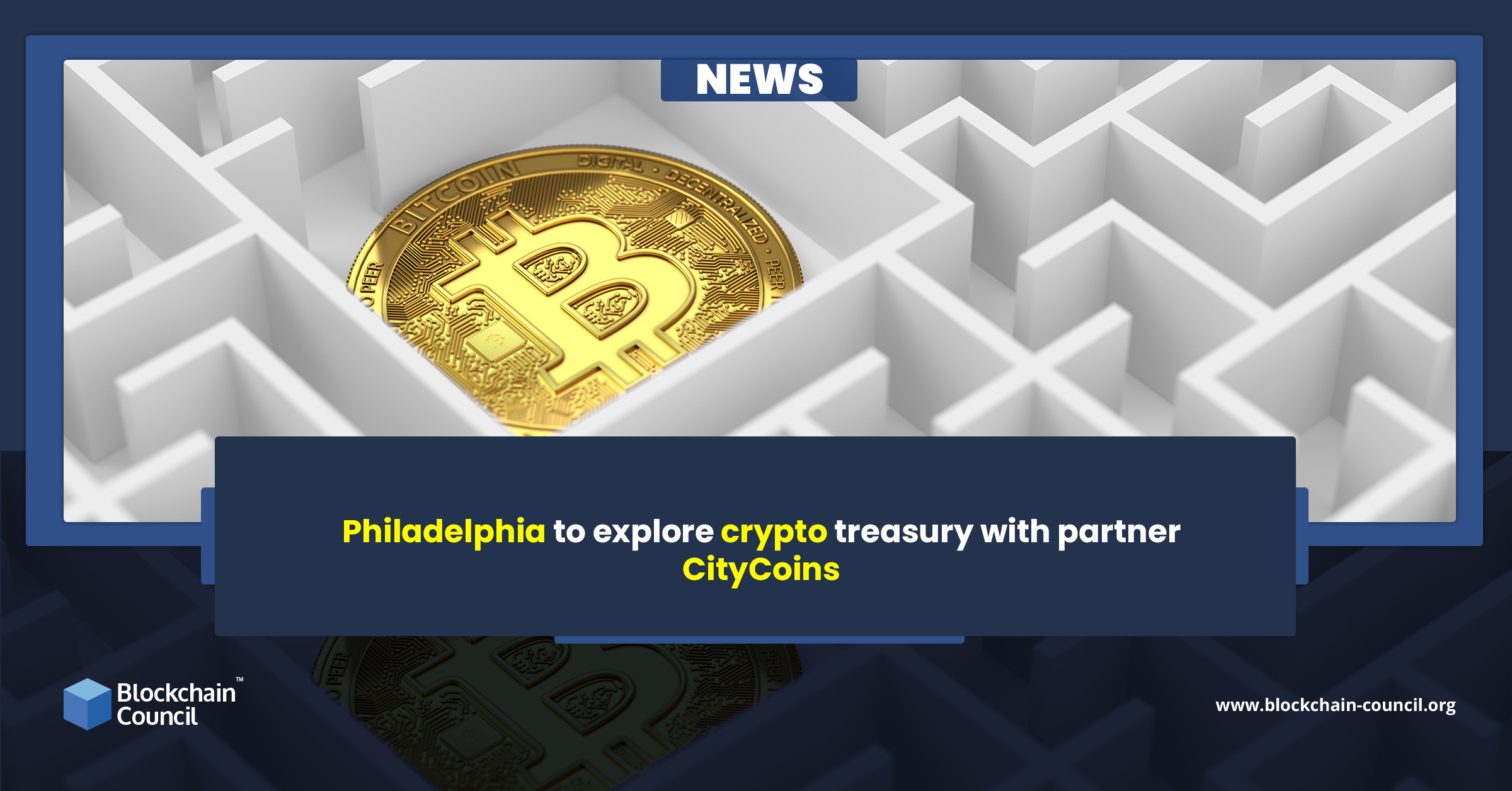 Known as the city of Brotherly Love, Philadelphia is actively looking forward to developing a native cryptocurrency for the city in partnership with CityCoins. Thriving as a popular decentralized avenue for crypto fans, CityCoins allows citizens of a place to contribute funds for social requirements of their own city or any other city via cryptocurrencies in return of Bitcoin rewards. The non-profit open-source protocol has created a strong community for itself post collaboration with the states of Miami, Austin, and New York City.

According to the report, Philadelphia Mayor Jim Kenny recently showed his keen interest in the crypto project and endorsed it during his interaction with a government media portal Statescoop. The authority revealed that his office is exploring the potential of a CityCoins project for the management of donations aimed towards city development initiatives. In a tweet released on January 31, 2022, Philly's Chief Information Officer and ardent BTC supporter Mark Wheeler conveyed that Philly is ready to proceed with the new concept and tagged CityCoins in the post.
Curated on the Stacks (STX) blockchain channel, CityCoins is a software tool that helps government authorities to develop an exclusive crypto coin for the citizens. The transactions on the Stacks blockchain are settled on the Bitcoin network thus ensuring high-end security of funds for the participants. Cities like New York and Miami are using CityCoins' platform to expand their treasury pool. Thirty percent of mined STX assets are wired to the city's wallet then sold for USD. The earnings are passed directly to the city treasury. The remaining portion goes to the miners.
In an earlier interview, Wheeler conveyed that the government would initiate exploration of the CityCoins platform formally. The authorities will make sure that their collaborations fully satisfy the regulatory guidelines related to cryptocurrencies. He hinted towards the environmental issues that occur when using Proof-of-Work mechanisms like the Bitcoin channel. Wheeler added that CityCoins does not require additional hardware and so does not pose an extra threat to the ecosystem. Earlier in November, Wheeler revealed that the government is planning to integrate blockchain technology into government work similar to Miami.
The government of Miami launched its MiamiCoin with CityCoins in August 2021 to raise funds for covering the tax requirements for all the citizens. New York City came up with NYCCoin with CityCoins in November 2021. The token miners earn STX and BTC for supplying the coins to the city. Texas and Austin have also teamed up with CityCoins for their native projects however mining has yet not started by the involved participants.