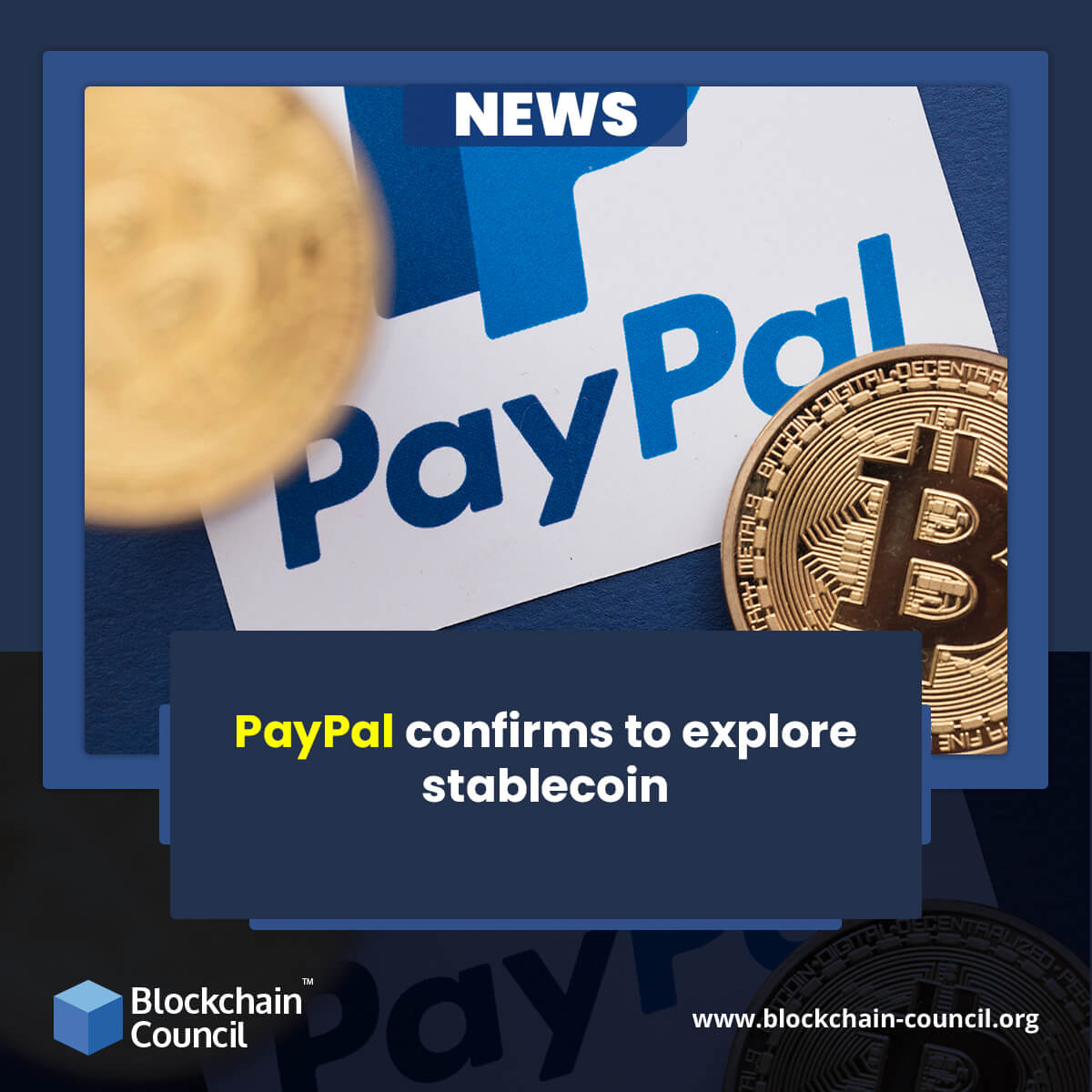 Working as one of the largest American Fintech firms, PayPal Holdings is all set to launch a powerful stablecoin project for the global community of investors. The highly-anticipated decentralized product will be introduced to the users as 'PayPal Coin.' Interestingly, the global payment facilitator's exploration into creating a stablecoin was first disclosed by developer Steve Moser in the source code of the iPhone app of the PayPal cluster.

The senior Vice President of crypto and digital currencies at PayPal, Jose Fernandez da Ponte confirmed the stablecoin evidence found on the app platform. The spearhead stated that the team is looking forward to exploring the stablecoin sector with a new powerful product. The company will further its operations in the project while working closely with the financial regulators.
The developer found that PayPal is striving to chalk out its native stablecoin product PayPal Coin that will be pegged against the United States Dollar. A spokesperson from PayPal, however, confirmed that the source codes discovered were developed in a recent hackathon event. As the project is still in its development stage, the name, logo, and in-built characteristics of the stablecoin are subject to alterations before the final launch. PayPal has previously launched services allowing investors to purchase, hold, and transact using cryptocurrencies on its platform.
In a November interview, Jose stated that there is no stablecoin product in the market that is specially built for payments. As per his view, stablecoins should support payments at large while offering high-end network security to the users. The chief added that there should be a clear guideline for the regulatory controls and licensing requirements for the stablecoin industry.  
The volatile nature of cryptocurrencies has played a significant role in restraining investors from making strategic investments in the field. However, with stablecoin, this volatility is reduced to some extent as these projects are backed against fiat currencies that make them a safe haven for traders. The recent developments have seen tremendous growth in stablecoin projects. The government authorities and crypto firms in various countries are actively working to launch a native stablecoin for investors.