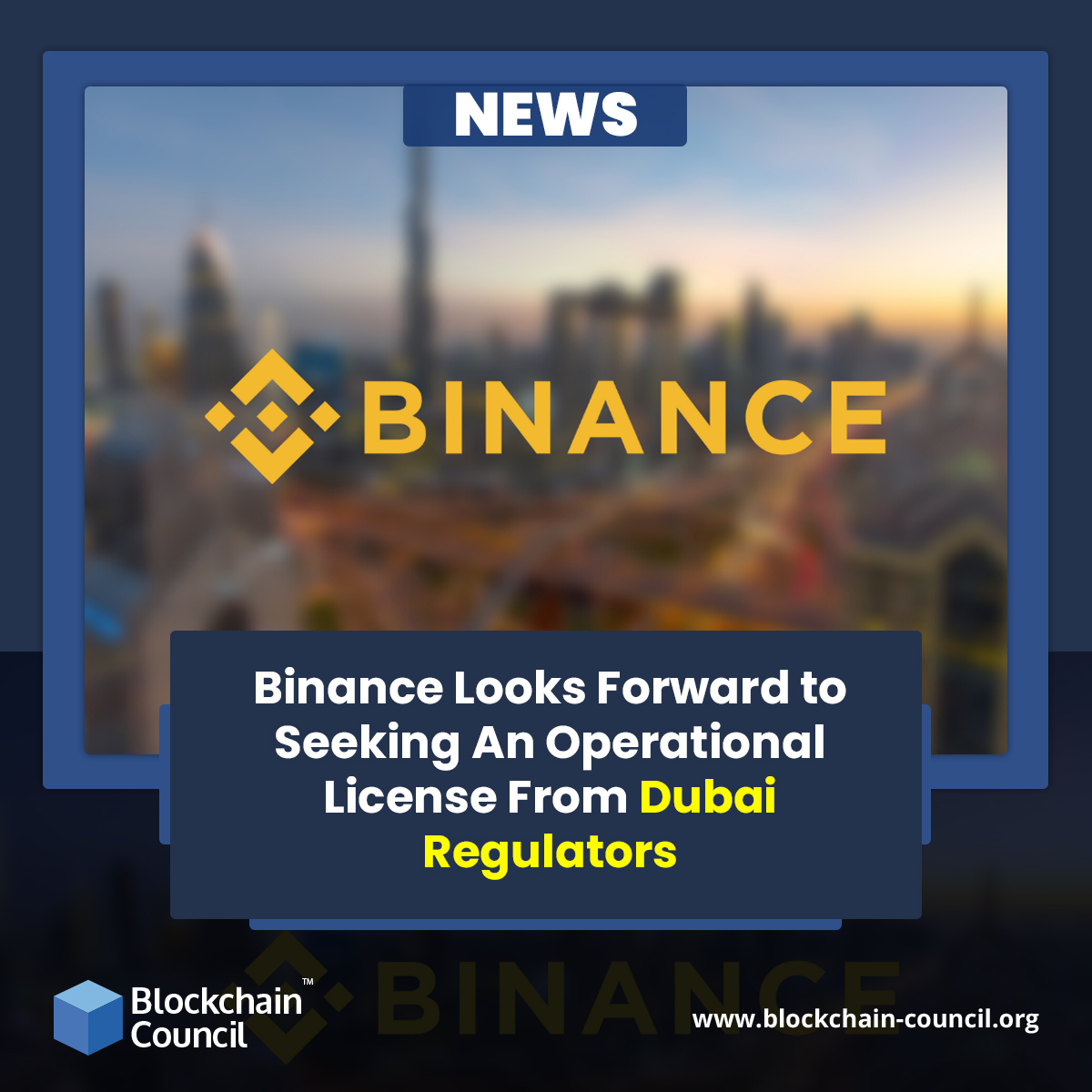 Hailing as one of the world's largest crypto exchanges, Binance is all set to strengthen its presence in the Middle East with its new expansion plans focused on the region. In its recent report, citing a person related to the matter, Bloomberg reported that Binance Holdings Ltd. is holding strategic discussions with authorities to seek an operational license in Dubai in a bid to expand its operational capacities. The top-tier exchange platform is likely to get a license to work as a service provider in the free zone of the Dubai World Trade Center.

The strategic news can be seen as a potential move by Binance as crypto recently witnessed burgeoning growth in the country post the implementation of the crypto law. The honorable PM of the UAE, Sheikh Mohammed bin Rashid Al Maktoum conveyed that the country is set to launch a new law focused on the management and control of the digital asset industry. The government has created a governance authority called VARA to manage and control the fast-developing crypto user community in Dubai. The PM is keen to regulate the crypto industry with his new plans to encourage public participation in the field via a well-planned and regulated channel. With this, Dubai is aspiring to emerge as a global crypto hub.
While applauding the move by the Dubai government, Binance CEO Changpeng Zhao stated that it is essential to reinstate regulatory clarity in crypto. The newly-launched law is a great development made by the government. The chief of MENA for Binance, Richard Teng emphasized that this is a celebratory move by the Dubai leaders. The Binance experts will continue to put in joint efforts with the Dubai World Trade Centre. They will play a crucial role in making Dubai evolve as a global, progressive crypto-regulated territory in the UAE.
Earlier in December 2021, Binance locked a deal with the Dubai World Trade Centre Authority to develop it as a high potential zone for virtual assets trading in the world. The entity will control the issuance and trading of assets in the country. Those willing to start crypto dealing will have to seek its approval. The regulatory body will also keep track of transactions so as to avoid price manipulations in the marketspace. In 2018, the Dubai International Financial Center formed the Court of Blockchain to fuel crypto operations. The UAE shines as the third-largest crypto space in the Middle East region with a transaction volume of US$26 billion recorded between July 2020 through June 2021 by the Chainalysis portal.
If crypto terminology often puts your brain in confusion, then Blockchain Council's certification courses can bring you clarity of thoughts. The courses are designed to offer in-depth knowledge to the participants. They get a fair chance to hone their practical skills and learn every concept related to crypto and blockchain technology in a simple and lucid language.