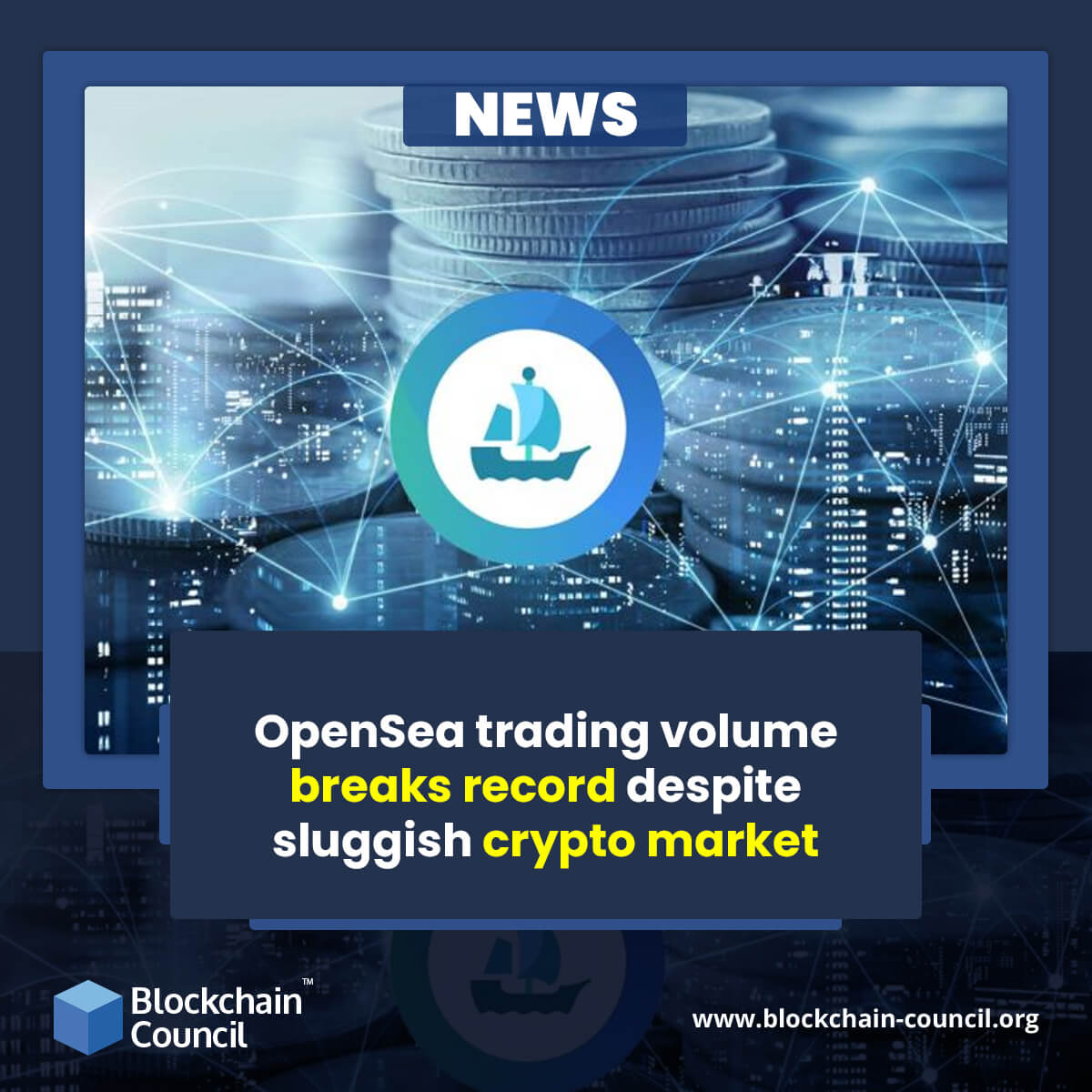 With Non-Fungible Tokens becoming the 'hot favorite' candy for investors, NFT marketplaces like OpenSea have recorded some path-breaking successes in their ecosystems. In the latest development, the renowned NFT trading platform, OpenSea is all set to cross the mark of $6 billion in trading volume in January 2022 if the growth trend continues to boost its earnings. With this achievement, the first month of New Year 2022 will open new doors of success for the OpenSea market space as it will successfully set a new benchmark breaking its previous set record in the sector.

According to the report, the NFT trading volume on OpenSea was $2.1 billion by January 10, 2022, which surprisingly is more than half the volume of August 2021. The platform recorded its highest trading figure of $3.5 billion in August making it one of the most profitable months for the team. The sudden push to the trading volume can be attributed to the new PhantaBear NFT collection launched by the platform. The project recorded a whopping sale of 17,124.79 ETH or $53M over the past seven days span. The second spot is grabbed by the Bored Ape Yacht Club with 16,657.78 or $51.5 M in sales.
The data report from CryptoSlam revealed that the Doodles collection was the winner in sales across all the NFT marketspaces. The collection involved $56M in sales volume in the past seven days. However, it currently holds the third spot in trading volume on OpenSea. The constant rise of active users is also a reason for the success of the NFT portal. The number reached a value of 260,369 in comparison to the all-time high of 362,679 in December. The trading volumes have been on a surge for six months straight and have managed to cross $4B in figures across the globe over the past 30 days span.
The NFT markets have witnessed a resurgence in interest since the onset of the New Year as trading volumes across all portals have increased steadily. The total daily sales reached nearly 15,671 products on January 1 and reached 36,041 items by January 8. The highest monthly sale was seen on January 10 when 29,921 NFTs were traded. The NFT market space is growing well and the coming months are likely to witness further expansion in the field with more firms and projects joining the industry.