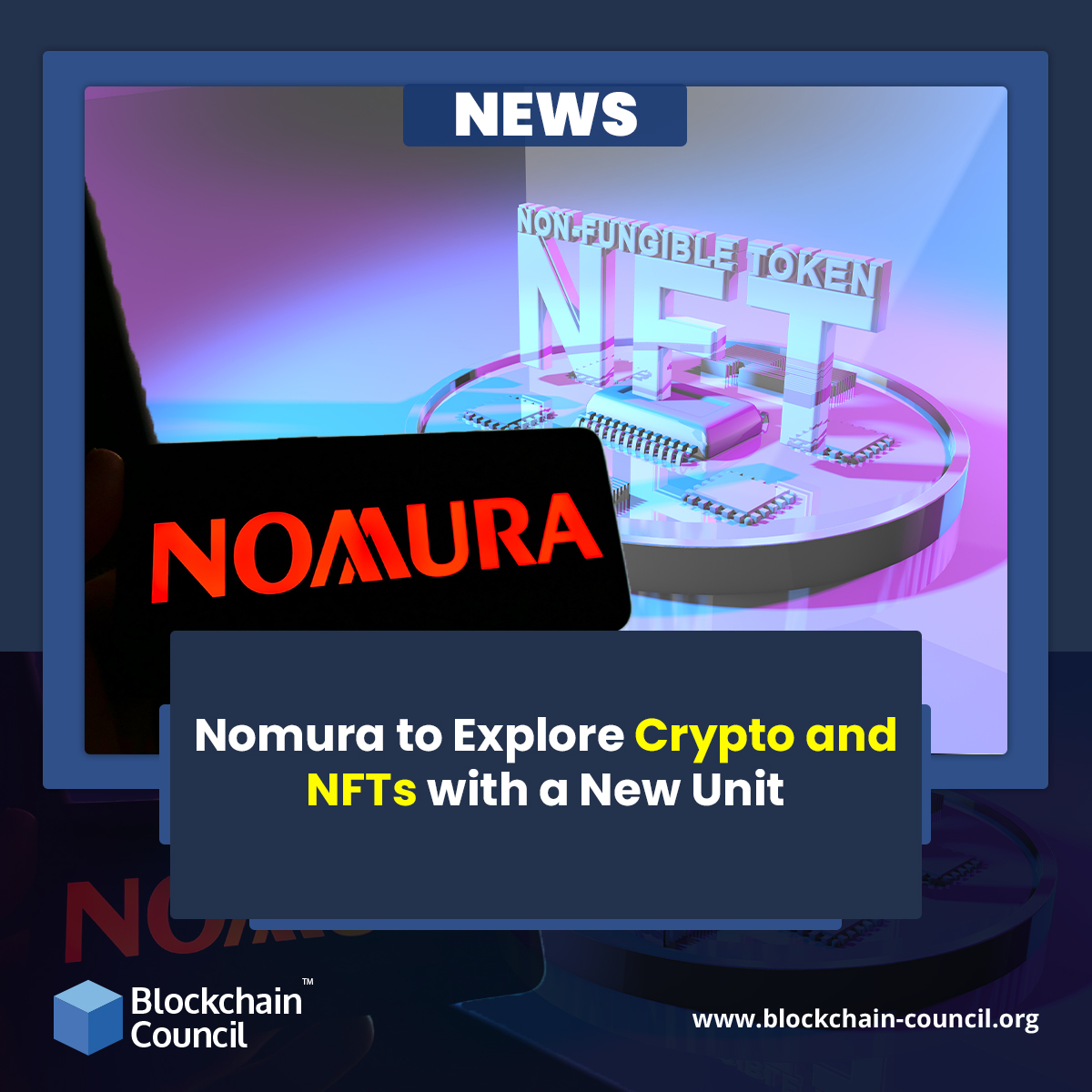 In a strategic move to expand across the fast-growing industry of crypto and NFTs, Nomura Holdings from Japan is launching a new unit dedicated to the sector. The popular wealth management firm has planned to rebrand its Future Innovation Company as a new Digital Company to unlock new opportunities in the digital asset sphere. Gearing up to kickstart operations in April 2022, the forthcoming business unit will comprise an expert team that will help the firm to explore the hidden potential of the multi-billion dollar crypto and NFT industry.

According to the report, the newly-formed company will play a crucial role in encouraging widescale adoption of virtual assets amongst investors. With a whopping share of $641 billion in the assets under the management category, Nomura Holdings is a popular entity in the wealth management sector. Now, with the Digital Company, the group is looking forward to expanding its presence and operational capacities across the digital asset domain.
The President and CEO of Nomura Group, Kentaro Okuda stated that Digital Company will pave the way for stronger partnerships and integrations among internal and external parties involved in the sector. The platform will involve greater participation with the new-age digital technologies to satisfy the requirements of the clients. The unit will strive to unlock high potential opportunities for growth in crypto, NFTs, and several other digital asset projects. Despite stringent crypto laws, Japan has become a strong player in cryptocurrencies. Nomura Holdings is the latest addition to the list of crypto and NFT supporters in the country.
Recently, Japanese e-commerce company Rakuten launched Rakuten NFT, a marketplace for NFT traders. Japan's largest financial firm, Mitsubishi UFJ Financial Group (MUFG) terminated its three-year-long blockchain payment initiative to lay emphasis on stablecoin projects.
The ongoing financial crisis experienced by the global economic structure has given a much-needed push to crypto projects, blockchain solutions, and Non-Fungible Tokens. Where cryptocurrencies are gaining pace as a strong investment tool amongst investors, NFTs have become a popular resource for the gaming and entertainment sector. These digital collectibles allow holders to indulge in their favorite games, collect items released by their favorite sports player, artists, etc. while expanding their earnings simultaneously.
If you are looking for a good certification course to sharpen your skills in cryptocurrencies and blockchain technology space, then Blockchain Council is here to save you. The platform offers a wide range of courses on crypto where knowledge is given in a structured format starting from the entry-level and going up to the expert level. The participants get a fair chance to earn subjective and practical knowledge through the courses that are detailed and pocket-friendly too.