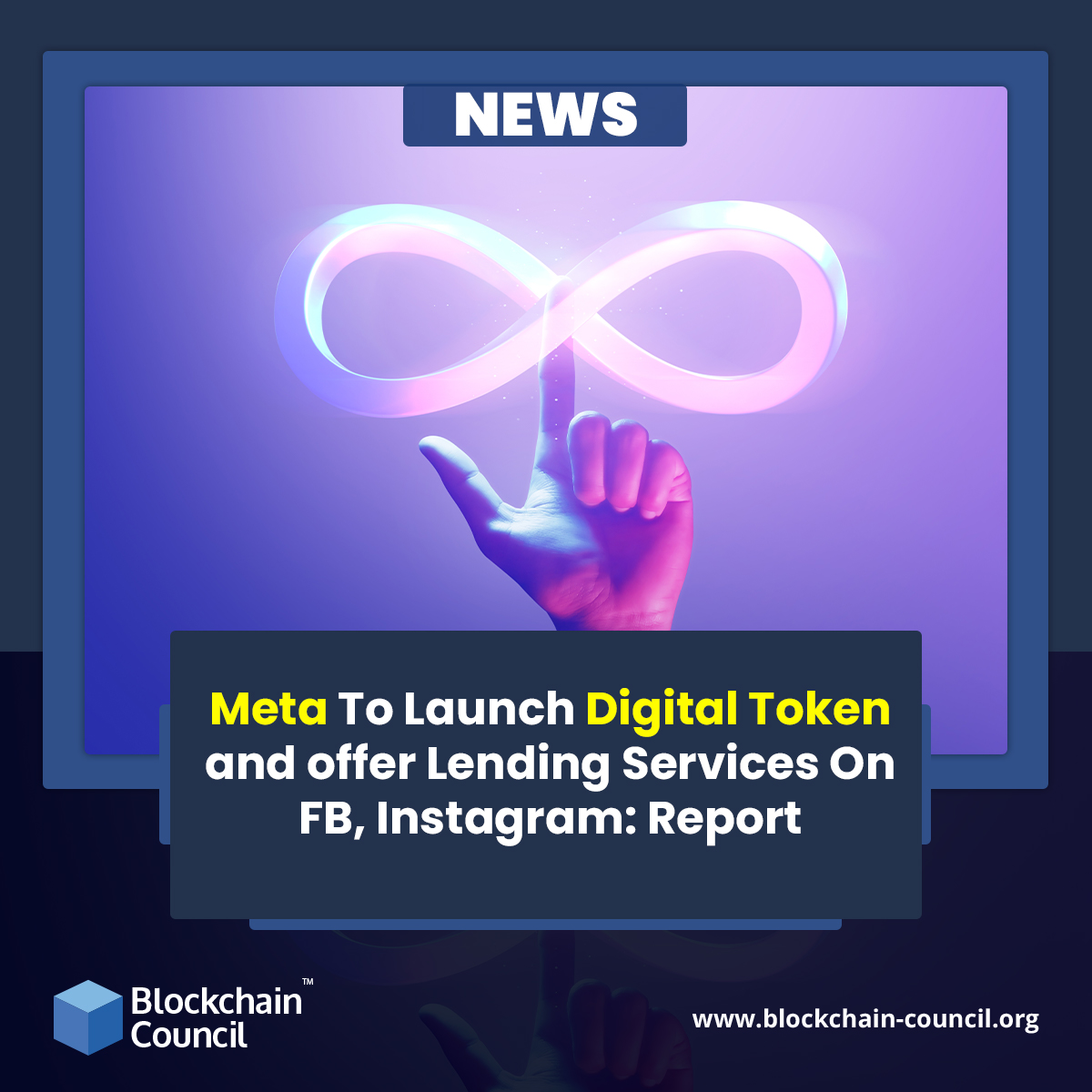 Taking the global industrial domain in a storm, Facebook's parent firm Meta is all set to take a long jump in the world of virtual assets and digital currency projects. In its latest expedition, Zuckerberg helmed Meta is planning to launch a highly-anticipated virtual token for its global community. The recent reports suggest that the popular brand is likely to enrich users with seamless access to a strong portfolio of crypto lending services on the multiple platforms owned by the company, with Facebook, Instagram, and Messenger gaining the top spot in the priority list.

According to a report published by Financial Times on Wednesday, the firm is aiming to unravel new opportunities for growth and earnings for Facebook and Instagram users. With virtual currencies and digital products becoming the mainstream investment option for customers around the world, Meta is deliberating its efforts to support this trend. The firm has always been a keen supporter of cryptocurrencies and has long shown interest in coming up with its own native digital currency. Though the firm has always had to face hard luck in its crypto expeditions, it has never stopped experimenting and taking risks in the sector, and the latest report is proof of its consistency.
Facebook owner Meta targets finance with 'Zuck Bucks' and creator coins https://t.co/IcK6oAM0J7

— Financial Times (@FT) April 6, 2022
The highly-anticipated virtual currency of Meta is internally addressed by the employees as 'Zuck Bucks' and shall be used within the fast-developing metaverse cluster. Interestingly, Facebook changed its name to Meta to reflect its interest in the virtual world of metaverse technology. The report does not talk about a digital token designed on a blockchain network; rather, it hints toward a centralized asset that can be used as an in-game coin within Meta's social media platforms. The team is also working on creating social tokens and creator coins. The social coins will be used to reward users for engagement, whereas the creator coins will be for the influencers.
In a January memo, the chief of Meta's financial unit, Stephane Kasriel noted that they are making crucial changes in product strategy to shift their focus towards metaverse, payments, and financial channels across the digital space in the near future. Meta is planning to release an NFT pilot by May 2022, giving the users of Facebook and Instagram easy access to digital collectibles. The report released by Cointelegraph in January stated that Meta was in the initial stages of launching its native NFT marketspace. The company is taking some planned steps to explore the hidden potential of cryptocurrencies, NFTs, and metaverse technology. The team is planning to come out of its social media image and is working to establish itself as a powerful player in the tech space.
If you are planning to hone your skills in crypto, then Blockchain Council's certificate courses can be of great help to you. Experts design these courses to offer in-depth subjective knowledge and practical exposure to the participants.
If you want to keep up with the trends of blockchain industry, join our communities on Discord, Reddit and Telegram.