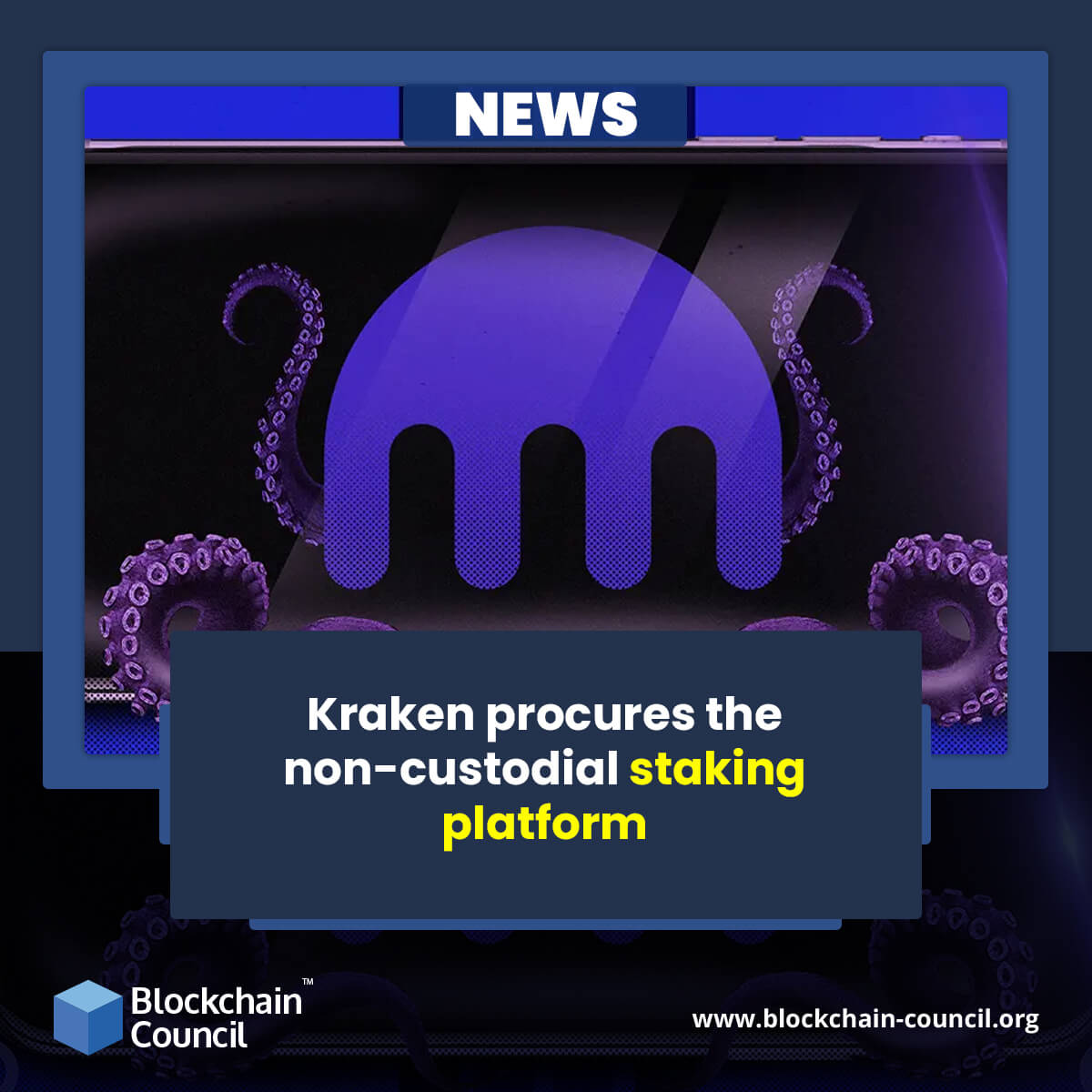 Working as a premier-class cryptocurrency exchange hailing from the United States, Kraken has purchased Staked, a non-custodial staking firm. On Tuesday, the exchange portal revealed that it has integrated Staked into its ecosystem by adding support for the latter in its product portfolio. The announcement by Kraken addressed the strategic deal as one of the biggest acquisitions to date across the crypto industry.

As part of the acquisition, the partnering companies will put in their joint efforts to enhance their individual as well as collective operational capacities. The experts will work together to create some of the most innovative staking projects for the users. The pact will help the crypto exchange in increasing the number of Proof-of-Stake solutions supported on the portal. Kraken has not disclosed the investment amount involved in the purchase. The deal can be seen as a profitable investment for Kraken exchange as it moves towards 2022 anticipating a $10 billion valuation.
Talking about the latest purchase, Kraken CEO Jesse Powell stated that Staked customers will now get seamless access to Kraken's yield products portfolio. The exchange is looking forward positively towards the deal as Staked has managed to gain popularity amongst crypto investors. The inclusion will help Kraken to strengthen its existing staking infrastructure with expert services offered by Staked. With Staked, customers who prefer to have custody of their staked assets can enjoy a safe staking experience. The team is happy to welcome Staked users on Kraken's secure exchange cluster.
Tim Ogilvie, CEO of Staked shared that the company is elated to collaborate with Kraken. The spearhead commented that Kraken profoundly supports PoS networks, offers expert trading services to customers, and provides high-end security. These features encouraged Staked to move forward with the acquisition process.  
With this, Kraken revealed that it has received huge support from the industry for its staking services. The business has surged by more than 950% since the start of 2021 to touch the $16 billion mark in November. The exchange platform is entering into strategic pacts with various firms to expand its staking portfolio. The list includes accounting service provider Interchange, Australia-based crypto exchange Bit Trade, and Cryptowatch. The CEO, in his announcement, gave several indications about their plans of going public before the start of 2023. The cryptocurrency exchange has a strong product cluster infused with a revolutionary trading infrastructure for an easy trading experience for crypto fans.