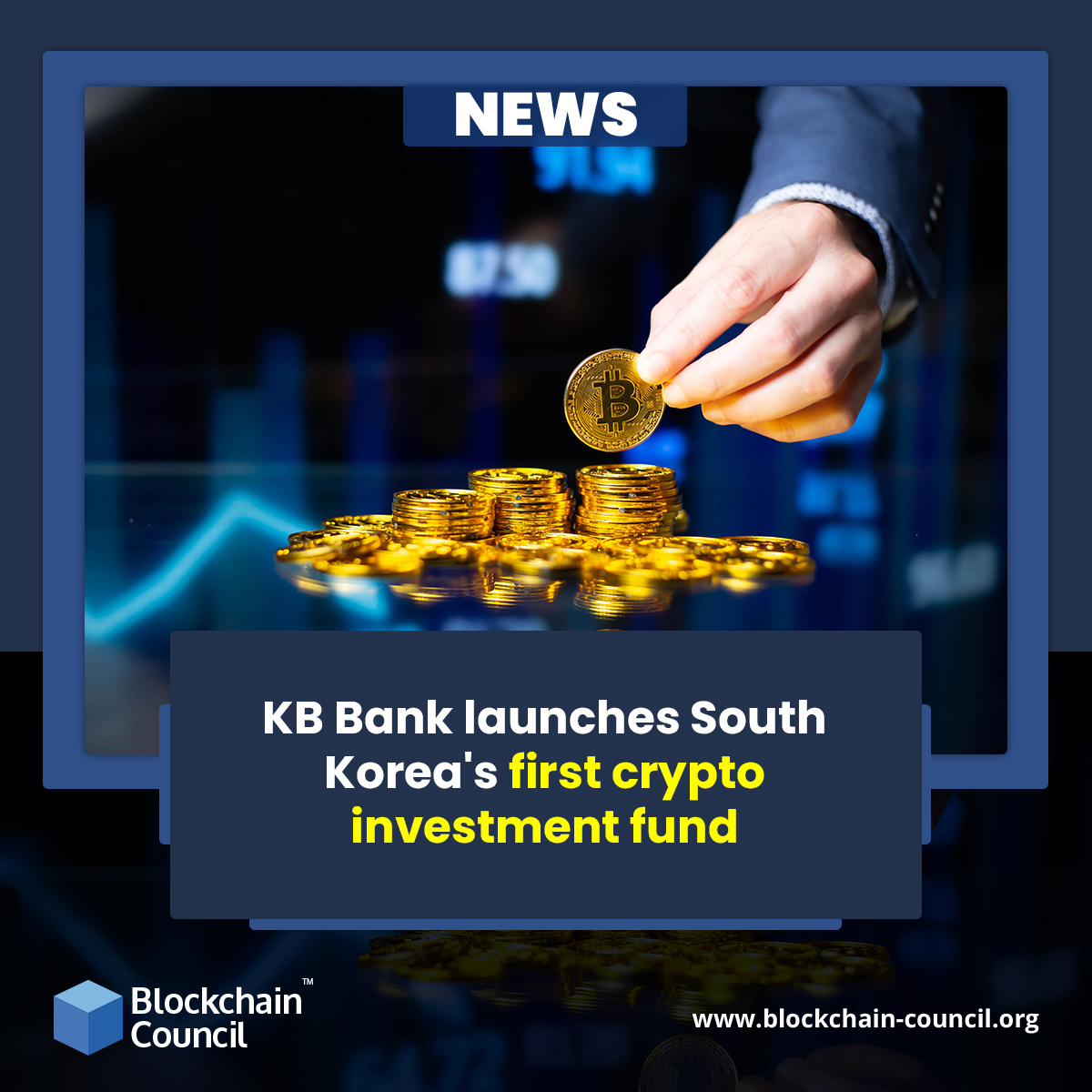 Leading South Korean bank, Kookmin Bank is all set to take a leap forward by becoming the first bank in the state to launch a fully-dedicated crypto investment fund for investors. The firm has constituted a Digital Asset Management Preparatory Committee to formulate policies concerning products and strategies related to digital assets and AI investment funds. With this initiative, KB Bank is looking forward to strengthening its hold in the fast-developing crypto space in South Korea.

According to the official announcement, the bank is planning to come up with crypto exchange-traded funds or ETFs and futures products as well for the investors. The expert members of the newly-formulated committee will play special emphasis on assessing the risk parameters and issues related to compliance for the crypto investment fund projects.
The current initiatives of the bank include a virtual asset investment index fund along with a fund that employs an Outsourced Chief Investment Officer (OCIO). Also known as Outsourced Investment Management, the OCIO fund can also be used in managing retirement pensions. The products will offer guarantees on principal amounts made by the people. The OCIOs that can be considered include Grayscale and Fidelity Asset Management as they offer crypto investment funds to users. Earlier in December, Fidelity Canada launched a spot Bitcoin ETF. However, such projects still require a green signal in the U.S.  
The chief of Index Quant Management at KB Bank, Honggun Kim confirmed the news by releasing an official confirmation. The spearhead affirmed that the bank is gearing up for launching a crypto equity fund for those looking for investment options. The KB Financial Group which shines as the country's largest industrial ecosystem by net profit had nearly $520 billion locked in total assets as of September 2021 reports.
The firm is following the footsteps of DBS bank that is set to venture across the crypto domain in 2022 with dedicated tools and services. With its new crypto fund, the KB bank is planning to serve the growing demands of the crypto and Non-Fungible Tokens sector. Shinhan Bank, a close competitor of KB Bank, has already introduced a full-fledged section on its mobile banking app for helping customers in managing their NFT collections on Klaytn, the popular blockchain portal. The growth in the popularity of crypto investment products is likely to expand at a global level with investors flocking to the sector through multiple products and offerings.