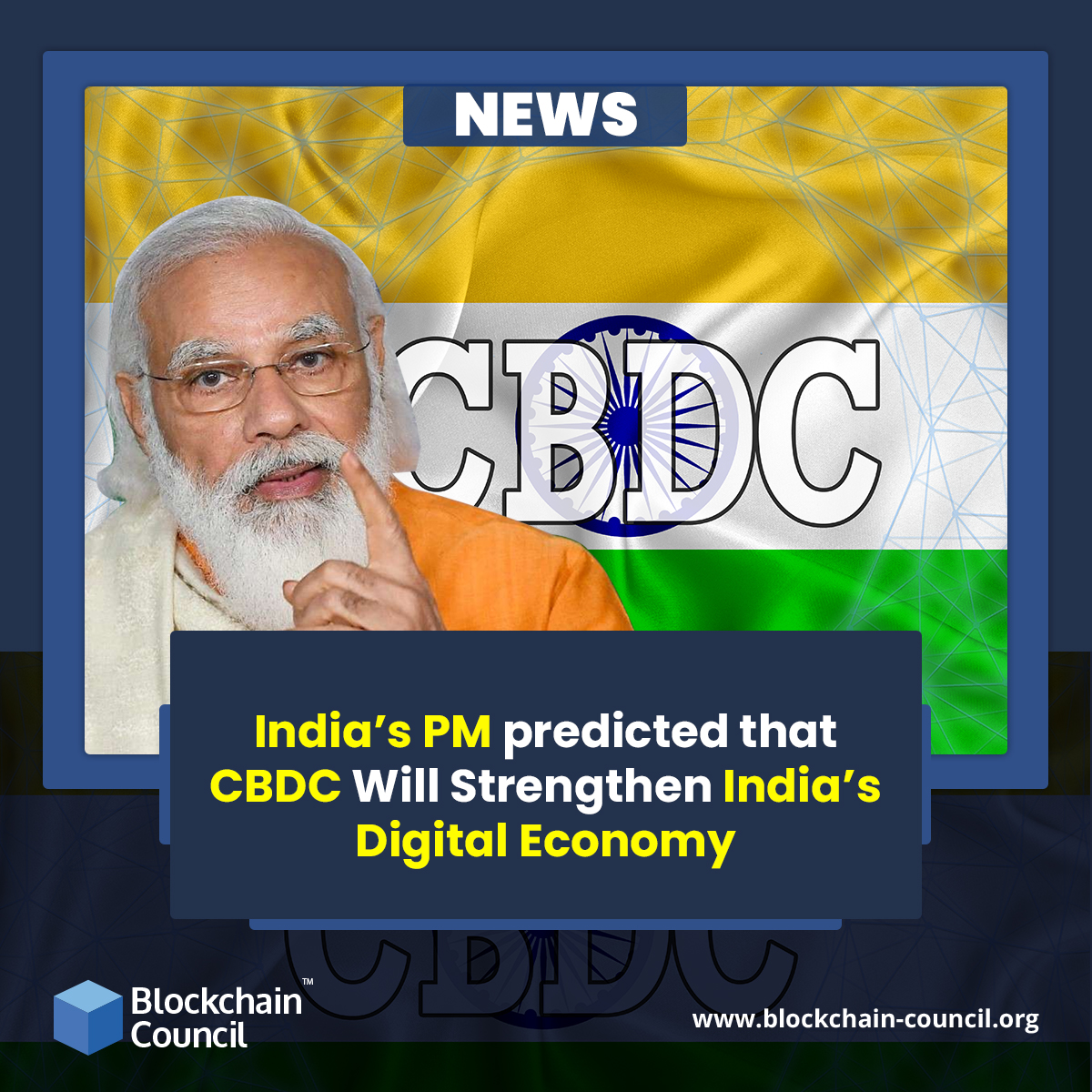 Recently, the Prime Minister of India, Mr. Narendra Modi, revealed his interest in CBDCs (central bank digital currencies). He expects that the CBDCs can play a crucial role in boosting the economy in the future. 

As per Narendra Modi, the e-rupee will change India's fintech organization and advantage the economy.
Modi Is Anticipating a CBDC
The Prime Minister of India – Narendra Modi, discussed his views on the central bank's digital currencies and the benefits they can harbor to the country's monetary system while addressing the nation. 
The digital rupee, he believes, will make internet payments faster and more secure. In addition, they have the potential to transform the fintech industry by offering new possibilities and enhancing the global economy. It will also be easier to build global digital payment systems as a result of this. 
According to Modi, locals would be able to swap the CBDC for cash because it is a digital version of India's national currency. However, The Reserve Bank of India will also keep a close eye on it.
Since the digital currency will be regulated, it is one of the reasons why India's political leader supports CBDCs. He recently urged for the formation of a global collaboration to place private cryptocurrencies under a comprehensive regulatory framework.
"Cryptocurrency is an illustration of the types of issues we face as a global family in the face of a shifting global order. To combat this, every nation and all the agencies around the world must join hands and take coordinated action."
In January 2022, Modi iterated his perspective regarding the matter by quoting the above lines. Modi was mostly concerned about bitcoin. He strongly believes that due to the unavailability of structured legislation, many criminals would continue to use the most popular digital asset in their illegal actions. Furthermore, the absence of laws may "spoil" future generations. 
India's CBDC is on its way
India's Finance Minister, Nirmala Sitharaman, revealed earlier this week that the central bank would start its CBDC in the next fiscal year (running between April 1 and March 31). Politicians who agree with Modi believe the product to provide the local monetary system a "great boost."
According to the author, "digital currency will also result in a more efficient and cost-effective currency management system."
The Reserve Bank of India said in 2021 that it would begin pilot initiatives to see how a hypothetical digital rupee might interact with the economy. Officials had hoped to begin the trial by the end of last year, but it was ultimately postponed until 2022.