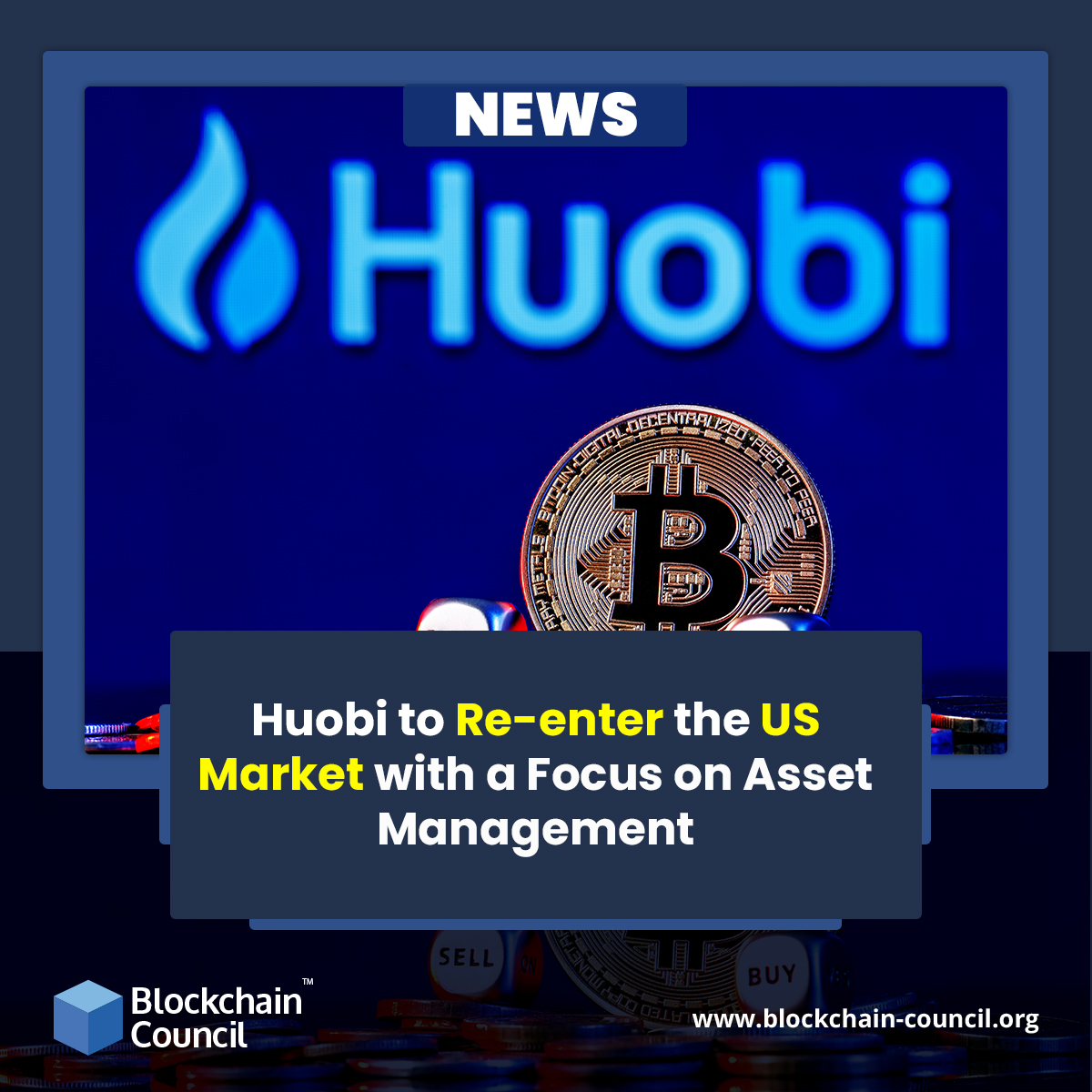 Huobi, a former Chinese exchange, is preparing a re-entry into the United States as an asset manager in an unrestrained attempt to become global.

Huobi, a former Chinese crypto exchange, aims to re-establish itself as an asset manager in the United States after stopping business in the region in 2019. According to the firm, the asset management strategy is expected to be "a bigger business" than the exchange approach.
Huobi's Comeback
In an interview with CNBC on Monday, Huobi Company co-founder Du Jun outlined Huobi's future goals. According to him, the exchange first departed the US market owing to a lack of commitment and a subpar management team in the region. As a result, the firm unexpectedly stated in December 2019 that it will "stop operations so that it may return in a more comprehensive and meaningful form."
However, following an explicit crypto prohibition in the nation last year, the exchange suddenly cancelled accounts for its current users in Mainland China. It has now relocated its Asian headquarters to Singapore, aspiring to return to the United States and Europe.
"Cryptocurrency is a big sector, and exchanges are merely one aspect of this industry that is most vulnerable," Jun stated (according to a translation of his Mandarin comments). "There are several options. I anticipate that asset management will be a larger industry than exchanges, mirroring the old finance sector."
Huobi's financial situation has deteriorated since it ceased operations in China, with the company losing 30% of its income since then. Given the conditions, Jun stated that Huobi had been forced to forgo its initial approach of examining new markets separately and exiting if they do not work out. "Huobi now has no choice but to go worldwide," he added.
The Crypto Clampdown of China
China is one of the world's most crypto-hostile countries. It has a lengthy history of imposing prohibitions on digital assets and instilling panic in markets and the media. It has now evicted the vast majority of miners and large exchanges from the region, which severely harmed Bitcoin's hash rate last year.
Despite being an industry participant who has been damaged by such action, Jun praises China's heavy-handed attitude to the business. He claims they have assisted in combating gambling and money laundering in the industry while also protecting small and novice investors.
However, he does not propose comparable tactics in places such as the United States, where the investment market is "more mature" and capable of accepting responsibility for its investment decisions.
Are you Interested in the crypto sector but don't know much about it? You should search for solutions that offer certifications on blockchain and crypto allied subjects like Blockchain Council.