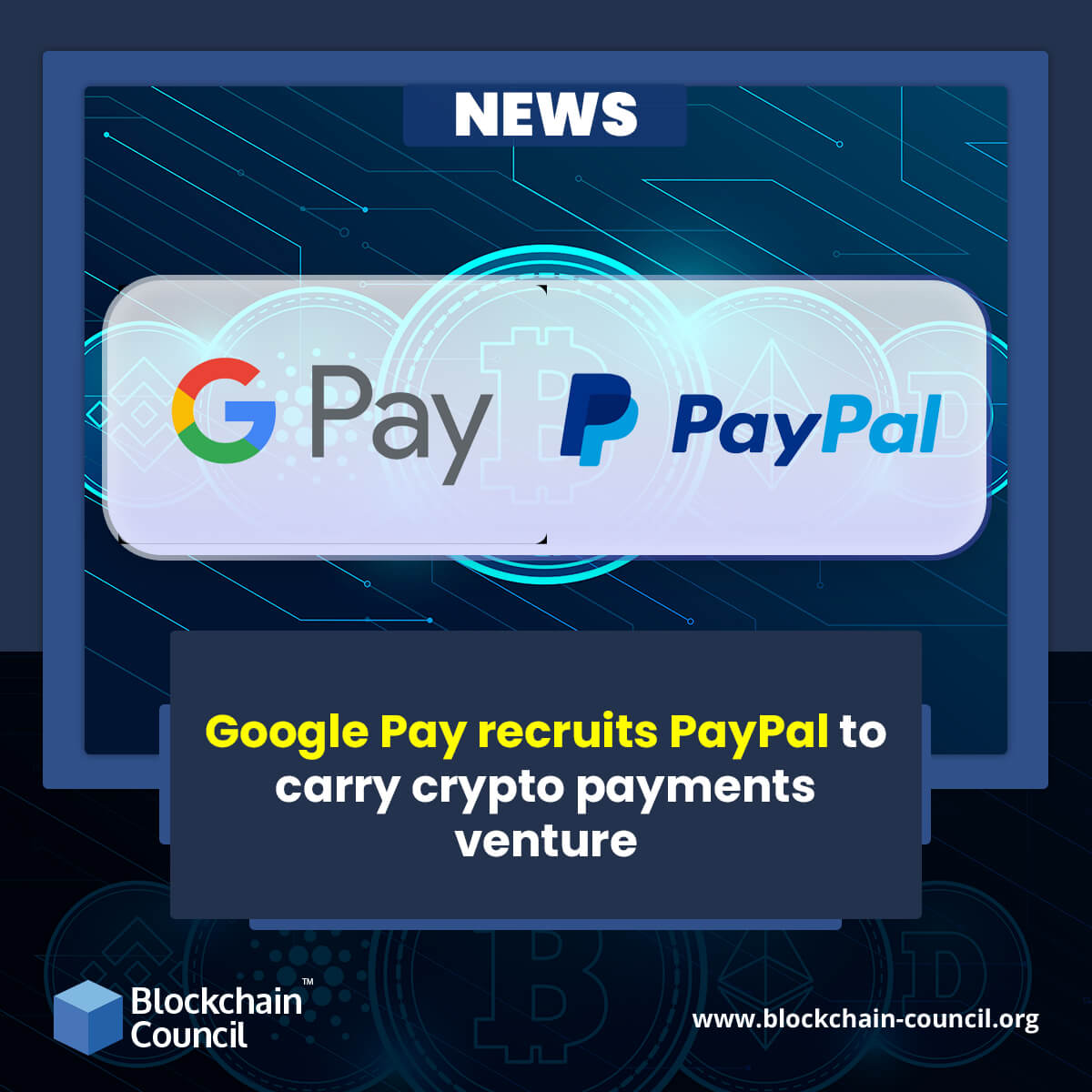 With the exponential surge in the demand for cryptocurrencies, globally-acclaimed multinational firms have started venturing into the space with product expansion focused on crypto projects. The latest to join the league is one of the world's biggest software companies, Google is all set to explore crypto with its online payment channel, Google Pay. With a view to further its plans, Google has hired Arnold Goldberg, a former PayPal executive, to use his expert knowledge in exploring the virtual currency sector.

As per the official announcement, Arnold Goldberg has been entrusted by Google to manage and operate the firm's payments ecosystem. The chief will render his services to help Google support its company-wide push into the financial space. The company is looking forward to giving special emphasis to the use of cryptocurrencies as they are growing in popularity amongst investors. Google's President of commerce, Bill Ready spoke to Bloomberg conveying that the company is focusing efforts on the crypto industry. The company is working to evolve with the market trend that is witnessing a surge in demand from investors and merchants too.
Google Pay is a popular online payments interface designed by Google to facilitate in-app and contactless purchases on multiple devices including phones, tablets, etc. The company is looking forward to providing a dedicated digital wallet for the users that will include digital tickets, airline passes, and vaccine passports. The price of BTC rose to a value of $42,478 soon after the news came from Google, however, it dropped to $41,887 later. The Google team has taken several crucial steps into the crypto domain through 2021 and has entered into strategic collaborations with many firms to expand its cluster within the crypto hub.
In April, Google Pay entered into a pact with renowned crypto exchange Gemini. The deal allowed investors to buy BTC using fiat money on a debit or credit card through Google Pay. Further, in June, the company collaborated with Coinbase exchange. The partnership allowed users to make payments via Google Pay using their Coinbase Card. The users were allowed 4% rebate on shopping through crypto. Later in October, it partnered with crypto exchange Bakkt to facilitate crypto-supported purchases and transactions. The company is keenly working to proliferate into the crypto space and mark a strong presence in the sector.