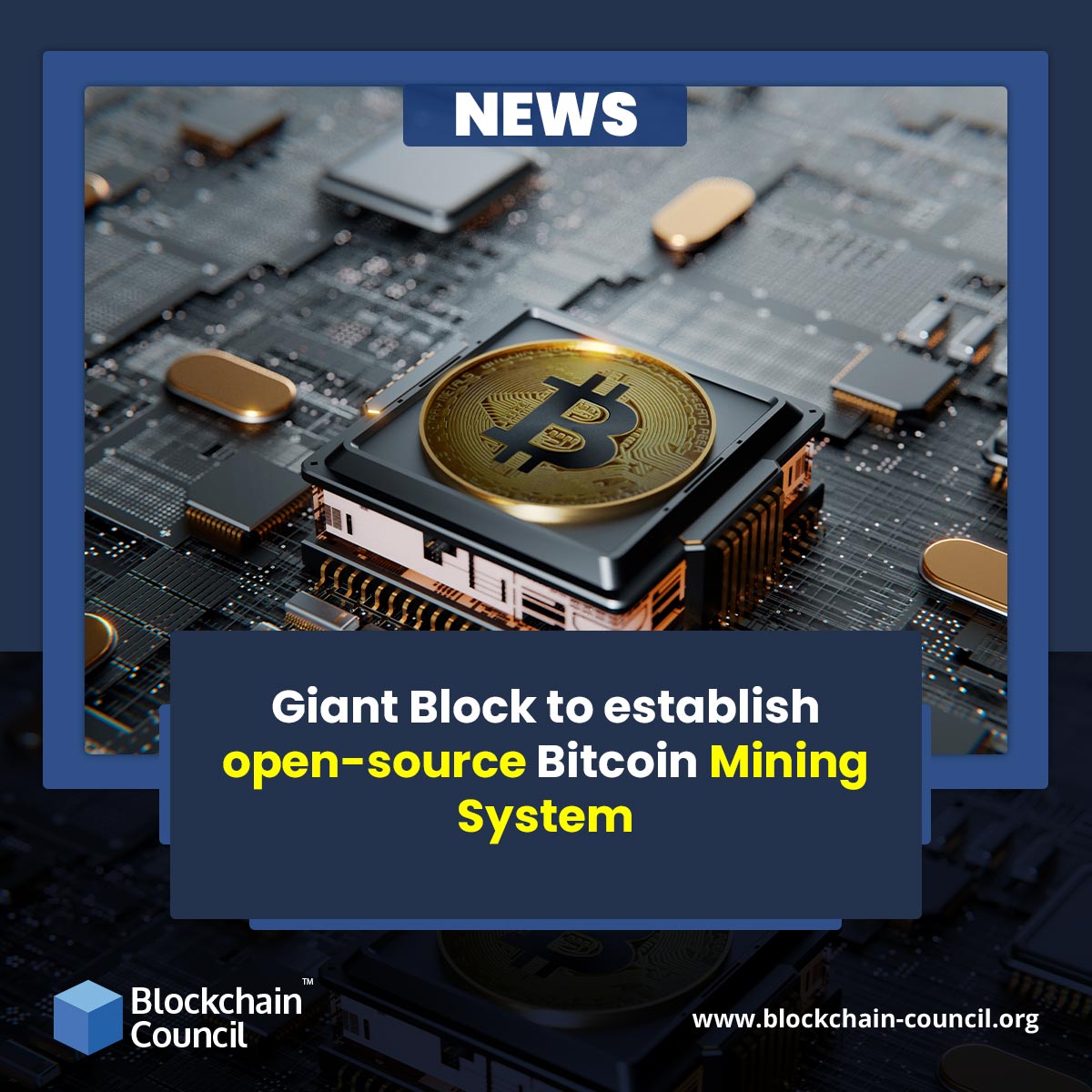 Globally recognized payment settlement service providing firm, Block is gearing up to create a powerful, robust, and open bitcoin mining system for the ecosystem. The news was circulated in the media via an official Twitter post by Block's general manager for hardware, Thomas Templeton. However, the news spread like a wildfire when Block's founder and CEO Jack Dorsey, through another Twitter post, confirmed that the company is officially working on a project to build an open-source Bitcoin mining system.

In October we announced that we're considering building a bitcoin mining system, out in the open & alongside the community, and we've decided…we're doing it! We thought we'd share some more details on how our initial discussions are going and where we're headed next. https://t.co/wURxEKBpJ5

— Thomas Templeton (@TempletonThomas) January 13, 2022
As per the Twitter post by Templeton, the primary goal of the highly-anticipated mining project is to make Bitcoin mining more distributed and efficient. Bitcoin rules the crypto domain as the largest currency in terms of market capitalization and has always been an investor-favorite asset across the decentralized currency space. When it comes to Bitcoin mining, the process is quite complicated and costly. The blockchain runs on a PoW algorithm which requires miners to solve complex calculations for verifying the transactions. The calculations require powerful equipment, a high amount of energy, and computer power which require a hefty investment.
Earlier in October, Dorsey, in a tweet, shared that the firm is planning to create a mining ecosystem based on custom silicon and open source for individual miners and mining firms from across the globe. It is not a hidden fact that Jack Dorsey is an active crypto enthusiast. He has always shown interest in cryptocurrencies and also holds Bitcoin as an investment. Also, in October, the spearhead said that he is trying his hand in mining Bitcoin himself. He tweeted that mining is not accessible to everyone easily. He further added that Bitcoin mining should be made as convenient as plugging a rig into a power source.
Templeton said that Block's Bitcoin mining system will be designed to solve these issues so as to encourage BTC mining processes. The channel will strive to solve the technical problems associated with the cluster. Many times, people fail to locate a mining rig and even if they find one, the rigs charge high costs and offer uncertain delivery to them. Templeton tweeted that Block will work on addressing the main pain points of Bitcoin miners including power consumption, heavy cost, mining rig accessibility, reliability, etc.  
The expert team at Block is planning to create a mining cluster that streamlines the processes involved in Bitcoin mining such as the purchase of a mining rig. The company is hiring individuals to develop a hardware team of engineers and software creators who can render to such issues. The firm is working in a planned manner to support its forthcoming Bitcoin mining system created for making mining operations easily accessible for all irrespective of the existing limitations in the cluster.