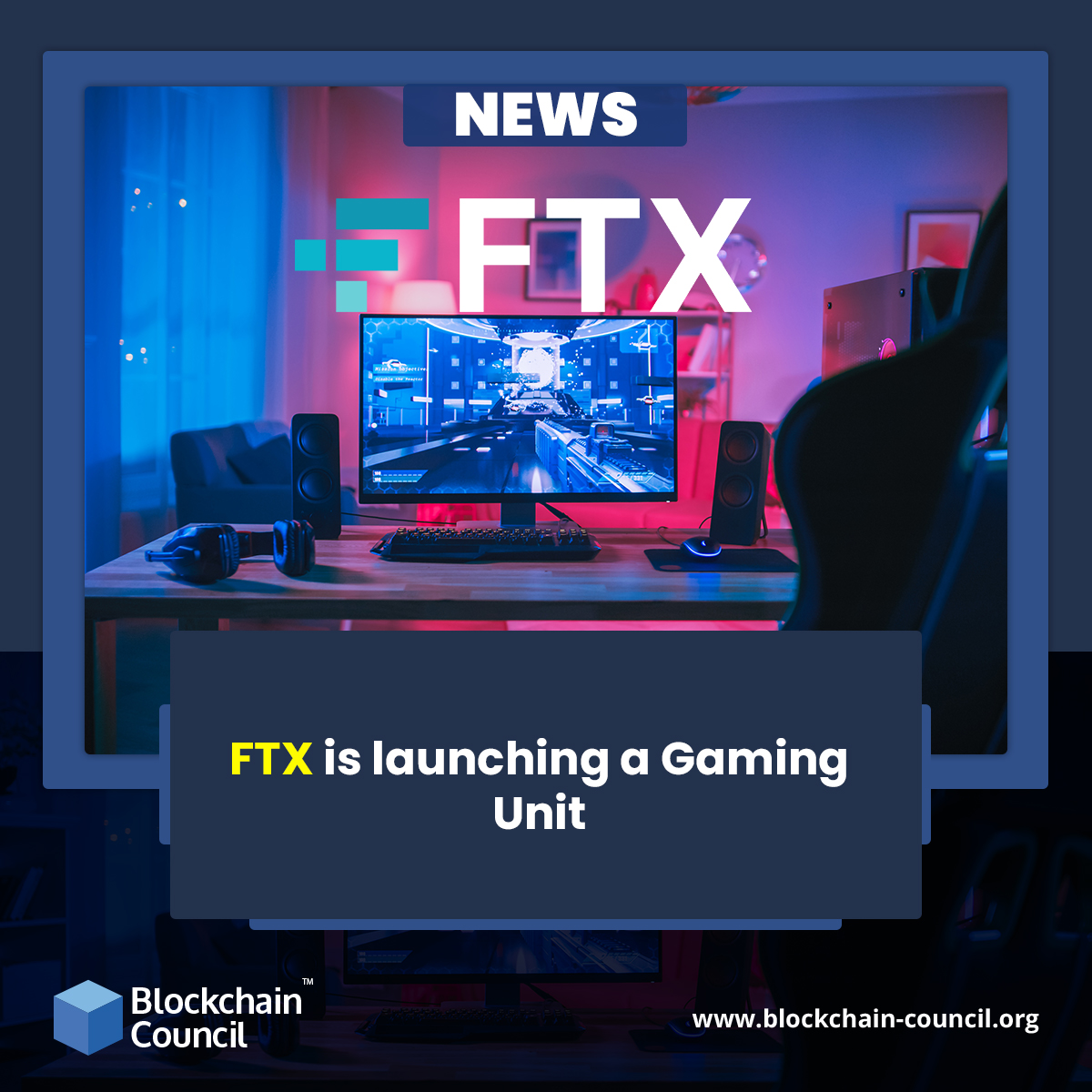 Leading cryptocurrency exchange platform, FTX has announced the launch of a new highly-anticipated gaming unit under the brand name 'FTX Gaming' for the crypto-gaming fans. Working as a fully-dedicated 'crypto-as-a-service' portal, FTX Gaming will allow gaming firms to introduce and launch their native virtual tokens while also providing necessary support for Non-Fungible Token projects. The newly-launched unit will play a significant role in integrating crypto assets and e-gaming space through a secured, transparent, and decentralized interface.

As cryptocurrencies continue to gain pace in the past few years, we have witnessed firms adding support for these virtual tokens within their ecosystems. Sports has been one of the biggest incubators for cryptocurrencies with sports firms, teams, and players actively participating in promoting mass adoption of cryptocurrencies openly. With the FTX Gaming unit, the exchange is looking forward to unleashing the potential of the fast-developing crypto-focused gaming cluster. The project will help FTX in expanding its business operations to a new set of users who favor crypto payment settlements in online games.
1/ @FTX_Official is excited about our new initiative into the crossover between crypto and gaming. As game studios seek ways to bring ownership, transferability, and price discovery to their in-game economies, we intend to partner with them to provide backend exchange technology.

— Brett Harrison (@Brett_FTXUS) February 21, 2022
Talking about this a spokesperson from FTX stated that the team visualizes games as a high potential use case for crypto adoption. There are more than 2 billion players in the world who have enjoyed games with digital products and have collected them for lucrative earnings. The users can not only use these assets but can also own them in the form of Non-Fungible Tokens that have become predominantly famous amongst investors.
The integration of the crypto and gaming sectors will offer digital tokens and NFTs to players with enhanced ownership titles on the virtual collectibles earned by them while playing. The firm has started hiring software engineers with strong experience in coding in the game engine Unity to support its vision plans.
In November 2021, FTX launched a $100 million GameFi fund through a strategic collaboration with Solana Ventures and Lightspeed Venture Partners. The gaming sector has witnessed a huge flow of investments recently with tech companies placing funds in the development of Play-to-Earn projects. The data released by DappRadar revealed that as of January 2022 there were 398 active blockchain gaming products. The figure is 92% higher as compared to the previous year and shows the growing interest in the crypto-gaming sector.