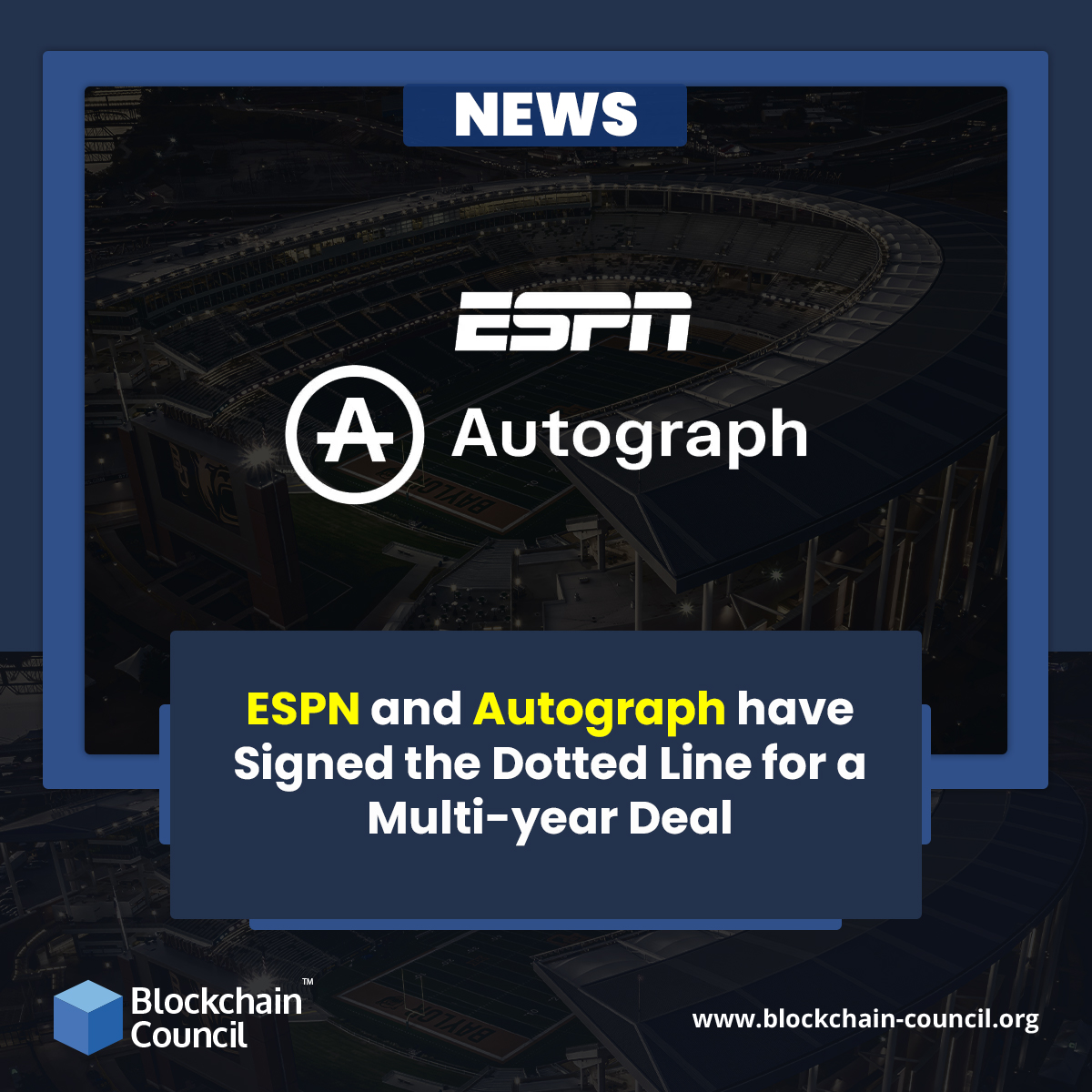 Thriving as one of the world's most popular and largest sports firms, ESPN has set its first sail into the pool of Non-Fungible Tokens with its latest expedition. To venture across the fast-growing industry of digital collectibles, ESPN has inked a multi-year deal with Autograph, a popular NFT marketplace co-founded by Tom Brady, the NFL legend. The collaboration will witness the release of a 10-part ESPN+ documentary series named 'Man in the Arena: Tom Brady' along with a dedicated NFT collection for the fans of the former football sensation.

According to the report, the documentary series will highlight the most crucial milestones of Tom Brady's career from a psychological and emotional perspective. The series is produced by the media company Religion Sports where Tom is a co-founder. The highly-anticipated documentary series will be the first NFT collection offered by the ESPN group. The documentary is scheduled for release on Wednesday to subscribers across the Disney streaming channels- ESPN+, Hulu, and Disney+. The NFT collection will also be released at the same time as the docuseries and shall be available to display on Autograph's official portal. The NFT sale will be live on DraftKings Marketplace.
Just set my alarm. #ManInTheArena @Autograph https://t.co/Sn0RVV9g8B

— Tom Brady (@TomBrady) April 6, 2022
The co-founder and CEO of Autograph, Dillon Rosenblatt stated that the team is elated to be the first partner of ESPN in its NFT expansion. They believe that the potential of technology in the sports arena is huge. The spearhead added that the firm is excited to present the collection to the global community of fans.
The premium NFT collection will comprise three magazine covers from the sports portal's special edition issue released in December 2021. The issue included 14 exquisite story collections that the ESPN team has written on the footballer. Fifty editions of the NFT covers will be signed by Tom himself making them even more precious for the fans. After the release of the tenth episode of the documentary, the team will launch a new NFT collection called 'Back in the Arena' for the community. While some people have celebrated the news, others have given a thumbs down to ESPN. The sports platform launched the ESPN Edge Innovation Center in partnership with Disney Media and Entertainment Distribution to nurture its partnerships with related tech firms. The company is planning to utilize Web3 and virtual reality to enhance the interaction experience with fans.
If you are planning to enter the crypto space, then seek help from Blockchain Council's dedicated courses for honing skills. The courses are designed to offer knowledge from scratch to an advanced level to the participants in the crypto sector.  
If you want to keep up with the trends of blockchain industry, join our communities on Discord, Reddit and Telegram.