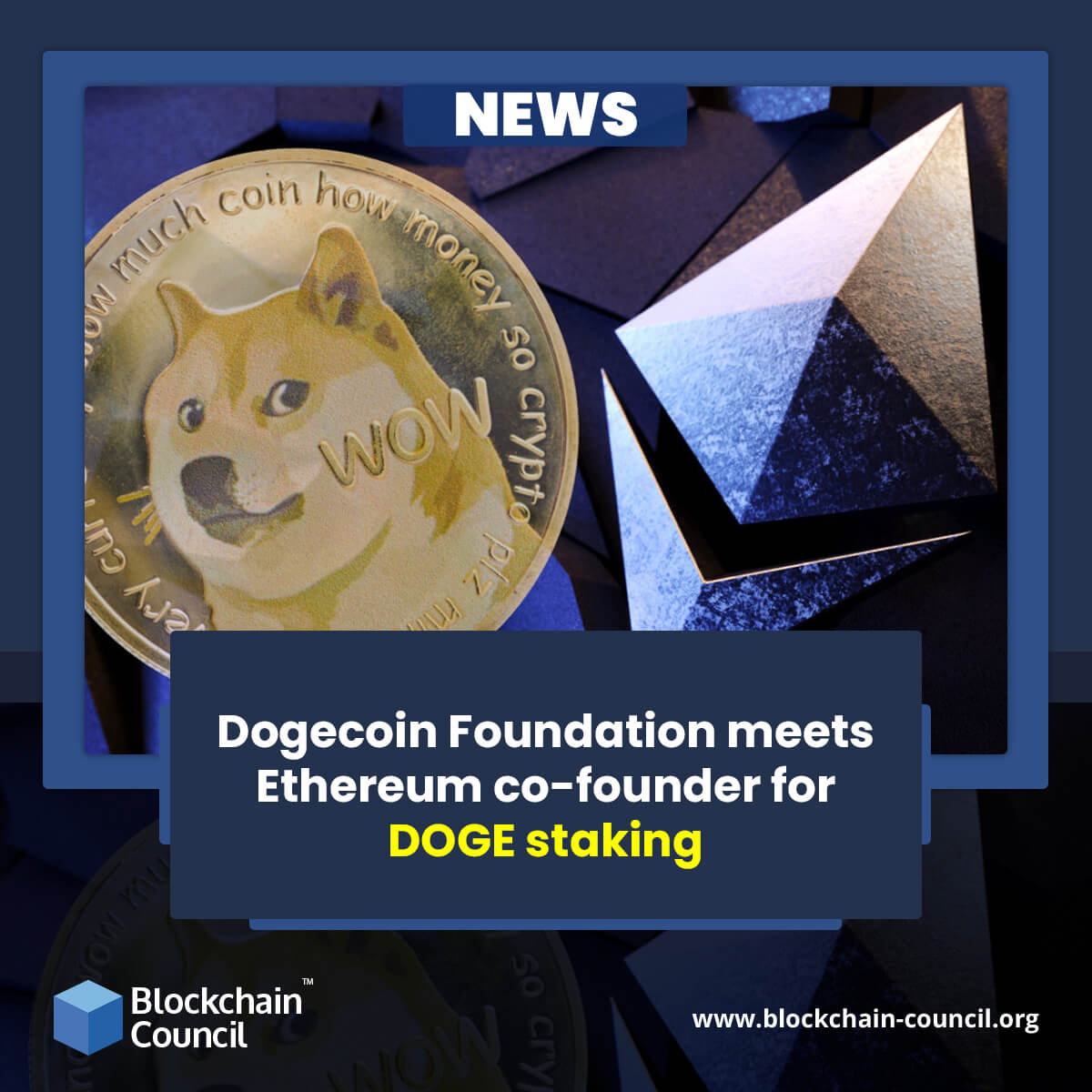 The Dogecoin Foundation, an NPO supporting the most-talked-about cryptocurrency of 2021 Dogecoin (DOGE) has teamed with Vitalik Buterin, the co-founder of the Ethereum blockchain ecosystem. The strategic collaboration involves working on a staking mechanism for DOGE coin that will help the latter to strengthen its position in the crypto industry. The news was mentioned by the Dogecoin Foundation in its Dogecoin Trailmap or a 'dog-walk' that highlights the future expeditions of the organization focused on the success of the native token.
According to the report, the NPO is working closely with ETH creator Vitalik Buterin to design an exclusive Doge proposal for a community staking module of the Proof-of-Stake system. The foundation mentioned that this newly-introduced solution will Dogecoin holders to stake their DOGE tokens securely and earn extra tokens for providing the necessary support to the ecosystem. 
The new staking version will allow all investors, irrespective of their size to actively participate in the process. They will get fair opportunities to earn juicy rewards for their contribution to supporting the network.
The Dogecoin Foundation reinstated its project in August 2021 after restraining itself from media exposure for six years long span. The latest team of the NPO includes some of the biggest industrial names in the advisory board members list. This includes Vitalik Buterin, Dogecoin co-founder Billy Markus, and Dogecoin core developer Max Keller. 
Tesla's CEO, Elon Musk's interests in the project were represented by Neuralink CEO Jared Birchall and throughout the year we saw Elon's constant inclination towards the currency. The Foundation stated that they have just started their expedition with constant support from industry friends and influential names who are willing to provide support to the open-source projects. The foundation turned inactive after its founders left the channel.