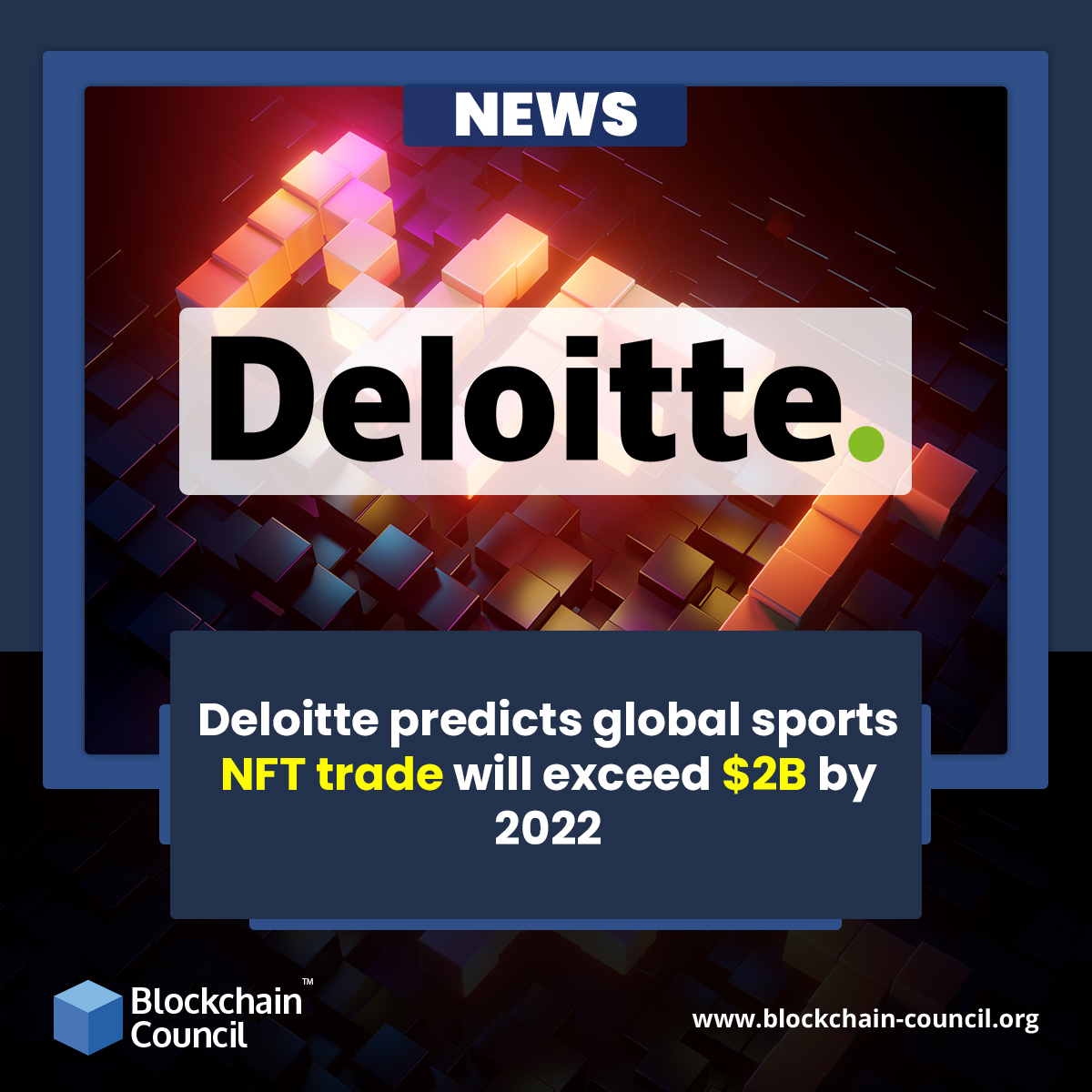 According to Deloitte's Technology, and Telecommunications TMT prediction 2022, the global sports NFT sector would witness over $2 billion in transactions this year. The TMT projection predicts that the developing Indian sports and entertainment NFT sector will rise to $1 billion in the coming years.

NFT Trends in Sports Around The World
According to Deloitte's TMT 2022 projections, it is estimated that 4 to 5 million sports enthusiasts worldwide have acquired or been gifted an NFT sports collectible. 
One of the most lucrative uses of sports NFTs will be playing cards and limited edition video snippets of major sporting events. According to Deloitte's forecasts, the importance of the athlete, event, supplementary material, and desire would all influence the cost of sports NFTs. 
Sports have gained popularity in the Metaverse and NFT areas during the previous few months. For instance, TNNS, in January 2022, Pro proposed forming a sports NFT platform to  focus on athletes. Entertain, a sports betting company said around about the same time that it will spend $133 million to create gaming and immersive entertainment goods for the Metaverse.
India's NFT Market
According to Deloitte TMT predictions 2022, India will become a $1 billion sports and entertainment NFT industry. With over 500 million fans of cricket in India. According to the paper, an NFT marketplace for simple movies and sports in India can exceed $1 billion in economic activity in the coming years. 
The TMT research also cited recent significant changes in the Indian NFT sector. Major cinema and cricket personalities are making early efforts to benefit from digital collections' benefits. Amitabh Bachchan's NFTs were auctioned off for over $1 million in India's first auctions. Additionally, that is highlighted as an illustration of how space is becoming increasingly interesting. 
A signed digital replica of classic posters, movie treasures from blockbusters, and digital moments of iconic movie personalities was among the NFTs, according to TMT predictions 2022.
It is necessary to have a favourable regulatory environment
However, according to the 150 page Deloitte report, favourable regulatory rules are required to realise the global NFT market's potential fully. Given worldwide trends and the Indian government's pending policy framework in this sector. Deloitte predicts that an NFT market for movies and sports will become a reality in India sooner than later. 
Considering that most Indians' fondness for the stored or resale worth of goods they possess, the Indian NFT market is expected to be volume-oriented. The average traded worth of non-fungible tokens in the Indian market would be lower than the worldwide average. It will push the market toward fractional NFTs, making the entrance hurdle for typical investors more manageable. 
The government possesses the most resources that can be converted into NFTs and hence commercialised. Artefacts and a database of momentous occasions in arts, culture, and sports are among the materials available.