We bring you the top headlines impacting the blockchain and crypto space on 29/10/21 so you can stay informed and updated on the latest information.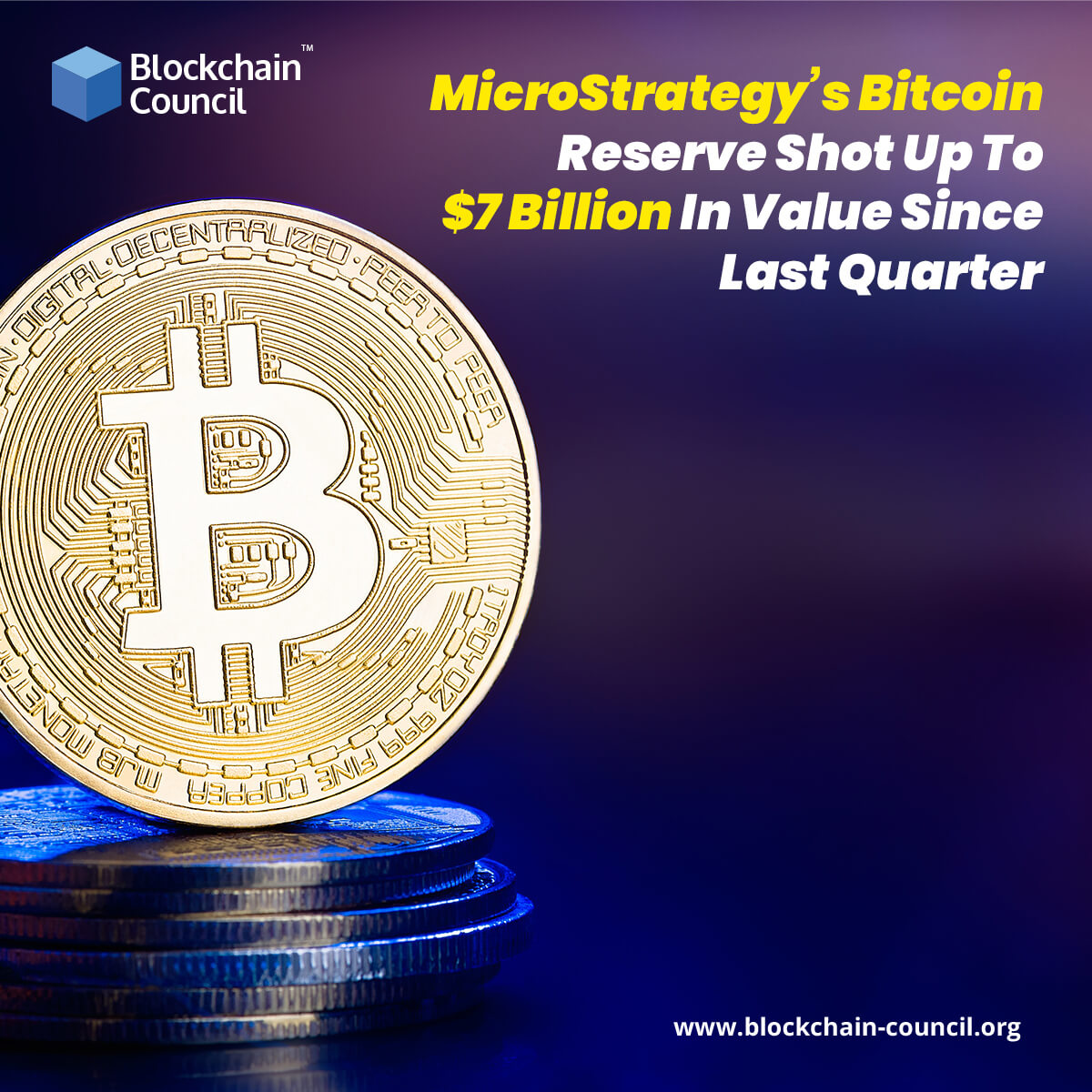 MicroStrategy's Bitcoin Reserve Shot Up To $7 Billion In Value Since Last Quarter
During the third quarter, the business intelligence company MiscroStrategy had acquired a massive chunk of almost 9000 of the world's biggest and most expensive cryptocurrency, the Bitcoin. 
In their Q3 report that was published on the 28th of October, the firm has highlighted the fact that they had purchased 8,957 BTC in the final quarter. Michael Saylor, the perman bull CEO of the company, has even stated that there are more BTC accumulations on its way.
The software firm has increased their reserves of BTC by 198% since last year. The firm had posted on paper that their carrying value of BTC reserves stand at $2.406 billion with an impairment loss amounting to $754.7 million ever since the acquisition took place. 
The firm labels Bitcoin as an asset which is intangible and as a result the rules of accounting make it mandatory that they must report a loss in impairment when the carrying value goes down below the cost basis. However, until the firm realizes a profit through sales, they are not required to report any paper profit.
Owing to the current valuation of Bitcoin, it can be estimated that the firm is holding a reserve that values around $6.9 billion, which means they can make a profit of $3.75 billion if they decided to sell today.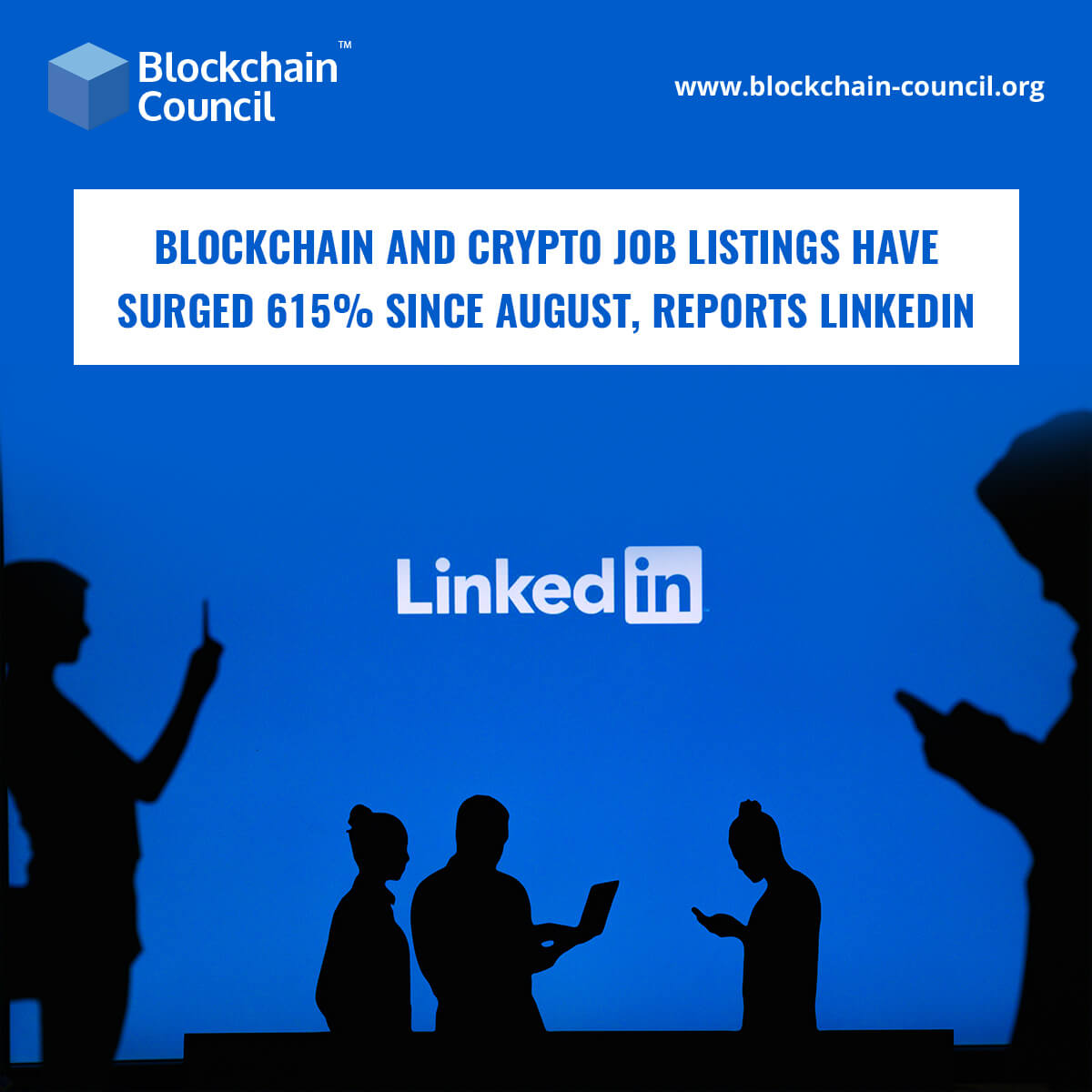 Blockchain and Crypto job listings have surged 615% since August, reports LinkedIn
Globally popular online employment related platform LinkedIn has recently reported that there is a surge taking place in the demand for employees who have some experience or expertise in the Blockchain and Crypto space.
Editor Devin Banerjee released a report on Wednesday that states that according to data gathered from LinkedIn's Economic Graph team, job postings in the United States that contained terms such as 'crypto' or 'blockchain' have surged up to a massive 615 percent when compared to that of August 2020. 
The data confirmed that companies with jobs that are focused on this space did contribute to this continuous surge but J.P Morgan, the traditional financial organization has emerged as the top employer in the space of digital assets. The team at LinkedIn mentioned that it was expected from financial institutions that they would hire individuals  almost thrice their average staff, with those having experience in the digital assets domain when compared to 2015. 
The job postings listed by J.P Morgan have been focusing very hard on their global efforts on blockchain development. They are actively hiring engineers , software developers, marketing and auditing individuals who are experienced in Blockchain and crypto.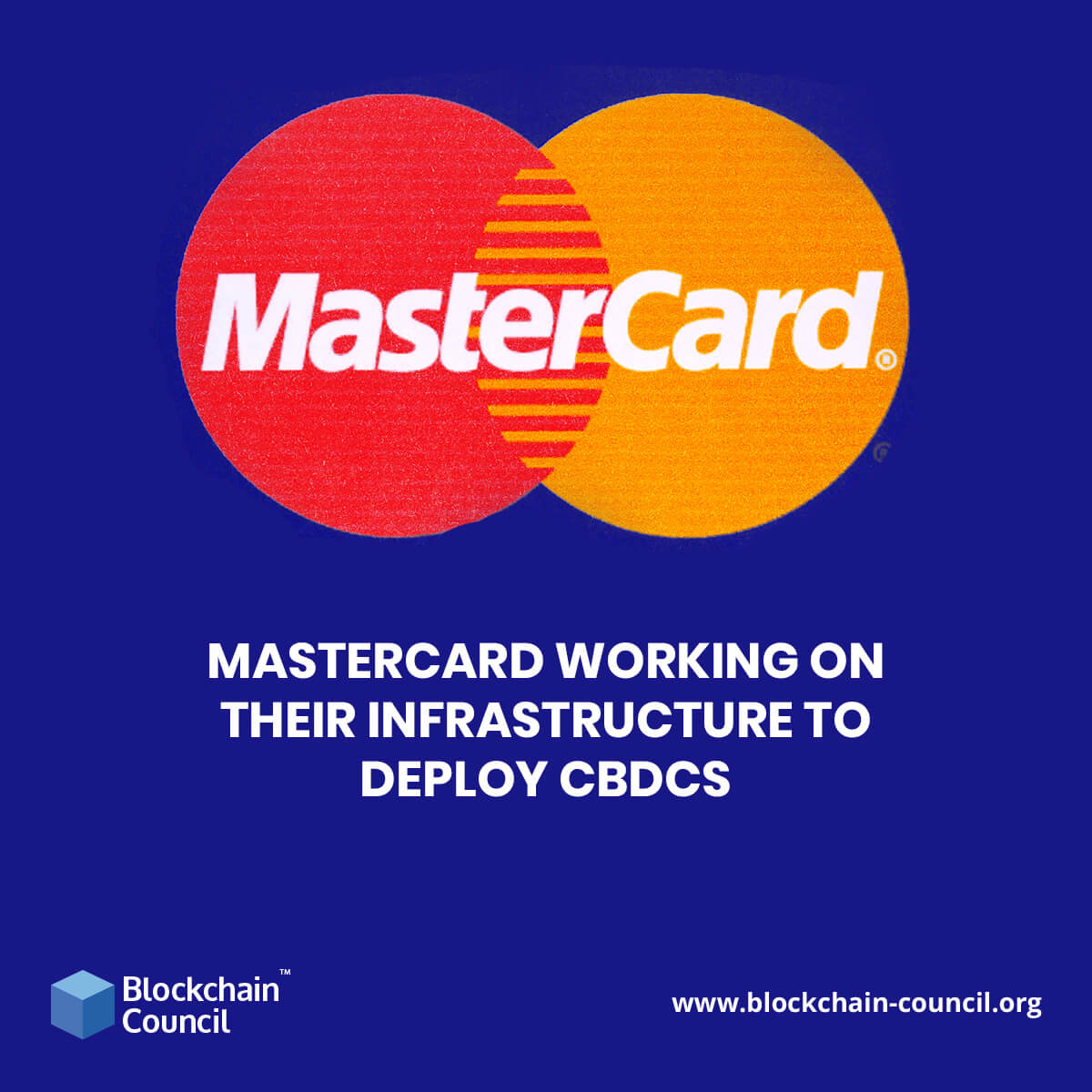 Mastercard working on their infrastructure to deploy CBDCs
Michael Miebach, the Chief Executive Officer of Mastercard, shared his positive perspective of the cryptocurrency space, during an earnings call with stakeholders and investors. 
In recent days, the company has seen considerable growth in volume in relation to consumers leveraging their Mastercards to buy cryptocurrencies. Moreover, they have also secured several new partnerships with cryptocurrency firms.
But the most ambitious of his plans were revealed when Miebach during the discussion brought up the subject for Central Bank Digital Currencies or CBDCs in short. He clearly stated that the company is ready to roll out an architectural base as soon as a government decides to introduce a CBDC that would co exist with the American dollar or even the Euro in the form of a settlement currency and would allow them to function on the network of Mastercard.
The third largest payments processor in the world, Mastercard has taken a lot of interest in the world of cryptocurrencies ever since the previous year. Just this Monday, they unveiled their plan of collaborating with Bakkt, a cryptocurrency marketplace, in order to allow US based customers to trade in cryptocurrencies. In September , they acquired CipherTrace in order to monitor illicit transactions across a range of 900 different cryptocurrencies.