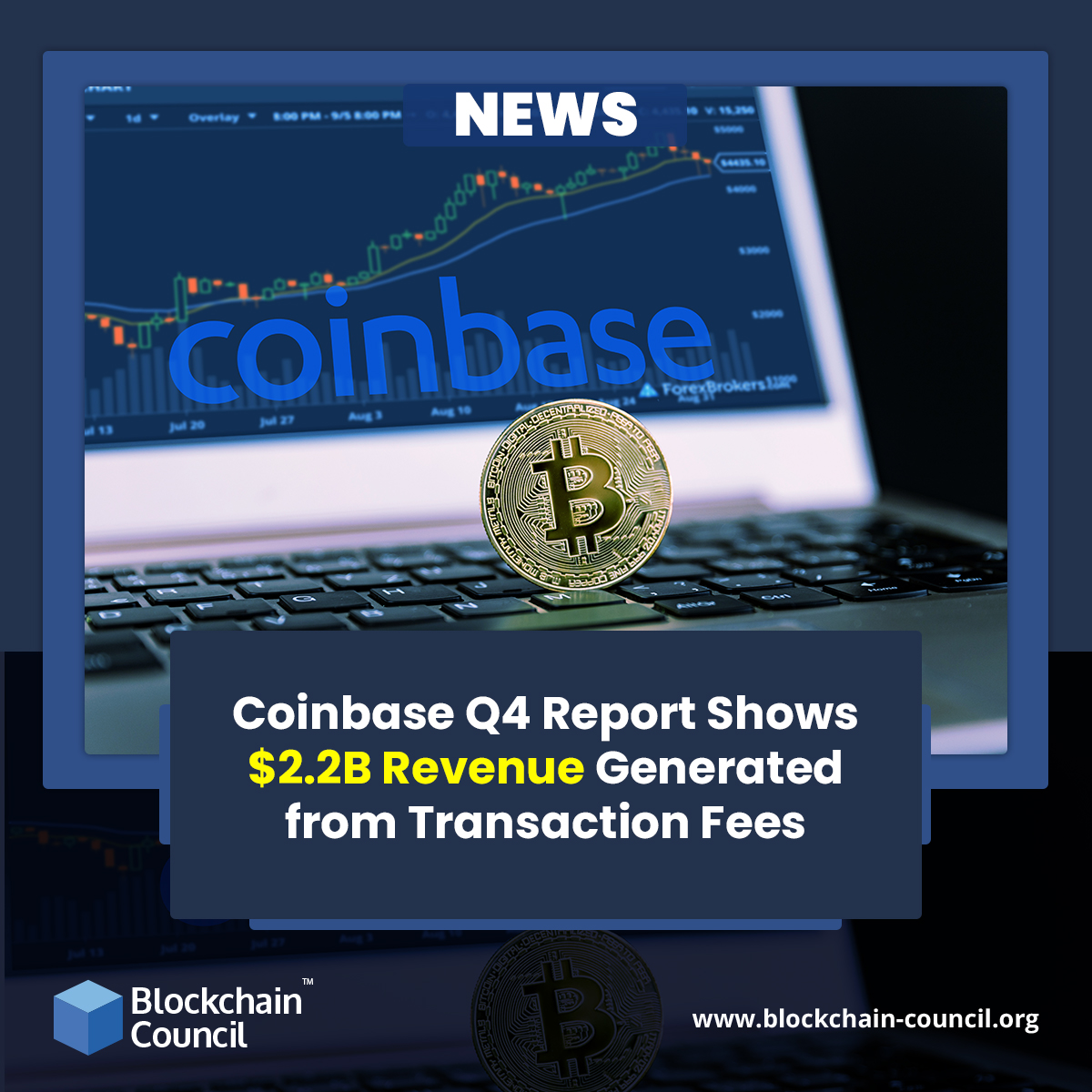 Coinbase's fourth-quarter financial report outperformed market expectations on Thursday, with the company posting $2.5 billion in net revenue for the quarter, outperforming analyst predictions by 27 percent.

According to FactSet, Coinbase's revenue for the period was expected to be around $1.9 billion. Notably, the prominent cryptocurrency exchange more than quadrupled transaction income from Q3 to Q4, accounting for 91 percent of overall Q4 revenue ($2.276 billion).
Investors were encouraged by the company's overall transaction revenue of $6.8 billion for 2021. However, despite the report suggesting $840 million in net profits and a considerable growth in monthly transacting users (MTU) from 7.4 million in Q3 to 11.4 million in Q4, COIN share prices fell 4.7 percent in post market activity, bringing the year-to-date decrease to 30 percent.
It's also worth noting that non-trading products like loans and staking contributed $213 million, or a little less than 9% of total income in Q4.
The crypto platform located in the United States revealed a recent decline in crypto market volatility and asset values compared to the all-time high circumstances of Q4, owing in part to global market uncertainty.
As a result, Coinbase anticipates a reduction in MTUs and subsequent transaction income in Q1 2022, according to the article.
Despite a possibly difficult first quarter, Coinbase said to investors that it intends to make "aggressive" internal investments in 2022 while also preparing for any possible unfavorable market conditions.
" In the case of a significant reduction in our company that dips below the ranges we have anticipated for, we may slow down our investments and strive to restrict our adjusted EBITDA losses on a full-year basis to about $500 million."
Citing the rapid increase in NFT sales last year as an example, Coinbase also shared the possible expansion of DeFi, NFTs, and Web3, NFTs as potential drivers of future growth for the company.
The business also stated that it wants to add 6,000 people by 2022, with a strong emphasis on customer service and dependability, which Coinbase has been criticized for in the past.
According to Coinbase, between $4.25 and $5.25 billion will be invested in 2022, with a strong emphasis on technology and development teams.