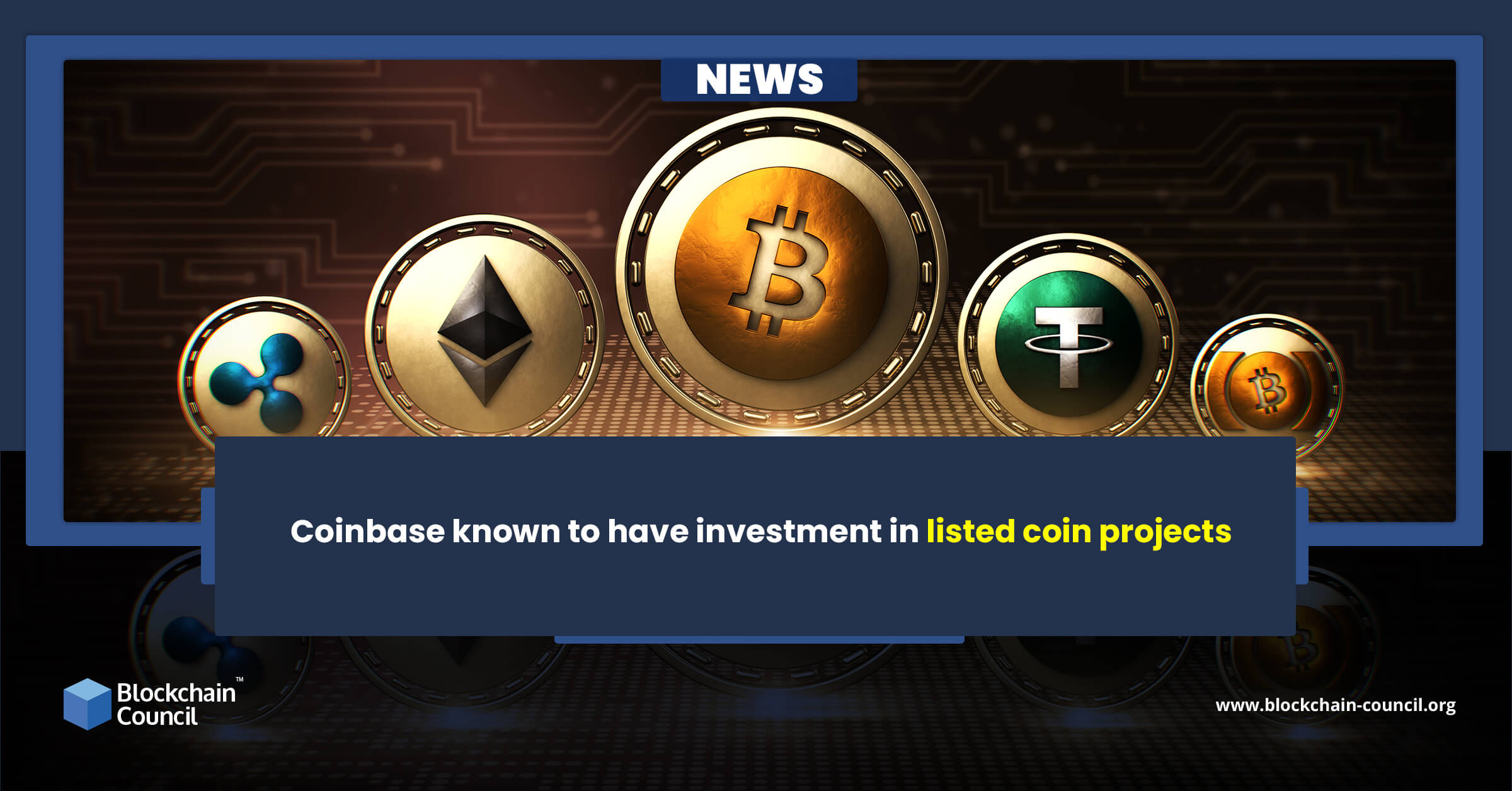 Hailing as a top-tier cryptocurrency exchange portal, Coinbase is involved in projects that are linked with the coins it has listed. The in-depth analysis by the research team has discovered that Coinbase is earning profits from the cryptocurrency projects it lists on its ecosystem. 

According to the report, the exchange has disclosed data for at least 20 crypto projects it supports on its diverse platform. All this was done while holding an investment in a concerned project. Previously, Coinbase Ventures had included only 12 of these projects on its website. However, when the FT sent the list containing the names of eight projects where the exchange has not revealed its involvement, Coinbase added seven coins to its portal quickly.
Seeing the backlash coming from the crypto community, the Coinbase team added support for its undisclosed projects on its official website. The exchange is actively trying to clear its image amid the chaos created by the recent report. Recently, Coinbase released a blog post highlighting its vision and mission statement. The post affirmed that the firm is committed to offering a fair, transparent, and reliable trading experience for all its customers using the asset portfolio across its unprecedented trading cluster.   
The chief legal officer Paul Grewal stated that the decisions related to the token listing are not harmonized with venture capitalists or external investors. The executives at Coinbase can have an involvement only if they are directly participating in the review and listing process. He emphasized that Coinbase Ventures has never traded tokens from investments that it has undertaken. The firm has a separate team with no external pressure or influence that decides the assets to be supported on the platform. Paul affirmed that Coinbase aspires to list tokens that satisfy the necessary legal and cybersecurity guidelines provided by the regulators. He said that getting listed on Coinbase should not be considered as an endorsement as it shows that the asset has duly satisfied the listing requirements of the exchange.
The spearhead concluded by saying that the exchange will soon reveal all the crucial information publicly. This will include data related to the assets held by the firm and whether the project has been listed on the platform. Coinbase released its blog post after the FT sent the list of questions to the exchange.