Blockchain Council partners with TOKEN2049 Singapore, 28-29 September 2022, Marina Bay Sands. It will take place just ahead of the Formula 1 Singapore Grand Prix race event.
TOKEN2049 brings together the leading voices in the crypto sphere, providing attendees with the opportunity to learn from the pioneers, the early believers, and highly influential and established opinion leaders who play an instrumental role in shaping the Web3, Blockchain, and Crypto ecosystem. It is a global meeting place for entrepreneurs, institutions, industry insiders, investors, and those with a strong interest in the Crypto and Blockchain industry.

The conference's Singapore debut is expected to be it's largest and the first major in-person crypto conference in the region. The conference is expected to draw 4,000 attendees from across the world, with more than 200 speakers.
Panels and keynotes at the event are set to address a broad agenda – from the evolving regulatory landscape and institutional investment trends to the rise of the Metaverse, Web3, and what this will ultimately mean for the industry as mainstream awareness intensifies.
Click here to check the event schedule, covering a vast range of topics, including NFTs, The Metaverse, DeFi, Global Macro, Web3, DAOs, and many more.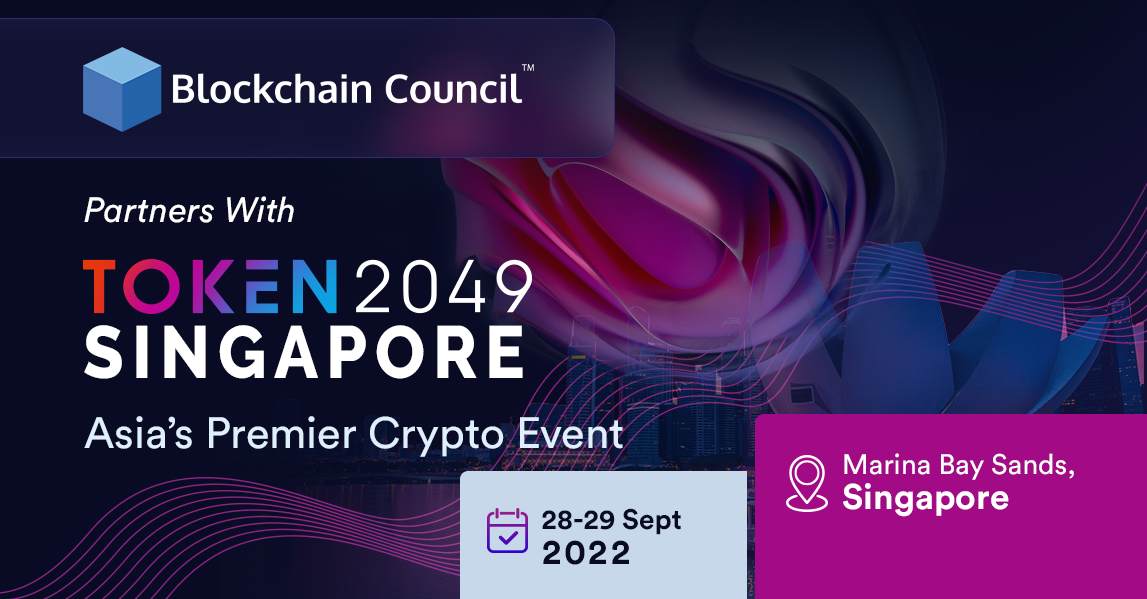 Event Details:
Date: 28-29 September 2022
Venue: Marina Bay Sands, Singapore
Tickets: Available Here
TOKEN2049 Singapore 2022: Featured Speakers
Raphael Strauch, Founder of TOKEN2049, said, "The numbers don't lie, and this overwhelming interest and energy only bode well for the industry. I'm thrilled to see the conversations and solutions that will emerge from Singapore this September."
TOKEN2049 draws the most influential figures, projects, and companies, spawning dozens of meetups, workshops, and networking opportunities all around the two-day main event. This is an excellent opportunity to learn, meet and network with the key decision-makers in the Web3, Blockchain & Crypto space.