Certified DAO Expert™ – Interactive Live Training
One of the most incredible concepts to be learned and implemented successfully through blockchain technology is the DAO, a decentralized autonomous organization. A DAO can be seen as a new age transformation of the traditional company management structure. While the idea of decentralized organizations isn't entirely new, the use of smart contracts to automate working mechanisms and functionalities is what makes the DAO a useful and interesting concept. According to analysts and industry professionals, DAOs are gaining popularity with some of the new organizations completely based on DAO and with the possibility of it eventually replacing certain traditional businesses as well. With the help of this certification, you will have a better understanding of the workings of DAOs and learn how to utilize them without third-party intermediaries.
Created By Diwakar
$249
Add to cart
Language: English
Lifetime
The certification aims to provide a deeper understanding of the DAO and offer you a glimpse of the emerging future of the Web and the way we will interact with it. Successful completion of this certification will enable you to comprehend DAO in a more effective manner, giving you a significant advantage in the newly emerging digital world. Overall, you will gain insights and following key points:
Know what it means to be a DAO Expert
Explore various technologies involved in DAO
Learn how you can get started with DAO
Explore different Use Cases of Metaverse
Grasp an in-depth understanding of DAO

Have a detailed overview of different use-cases of DAO

Have an overview of different types of associated technologies
Blockchain Council Certification

Lifetime access to the course content

24*7 Support for all your queries
What does a DAO Expert do?
A Certified DAO Expert is a skilled professional with in-depth knowledge of DAOs, including their types, governance, tokenomics, and, most importantly, their use-cases. Such an expert understands how DAOs work and the technologies, tools, and frameworks that power them. A DAO expert leads, guides, improves, and innovates DAO technologies and businesses, as well as assess DAO risks and challenges.
After you successfully complete the Certification, you can have various opportunities in your professional growth. You can be:

Blockchain & DAO Expert

Blockchain & DAO Professional

Blockchain & DAO Consultant

Blockchain & DAO Solution Specialists

Blockchain and DAO Enthusiast
What are the domains where DAO experts work?
Gaming Industry

Blockchain Projects

Creatives and Designers

Technology Organizations focusing on social-media and collaboration products
Blockchain & DAO Expert

Blockchain & DAO Professional

Blockchain & DAO Consultant

Blockchain & DAO Solution Specialists

Blockchain and DAO Enthusiast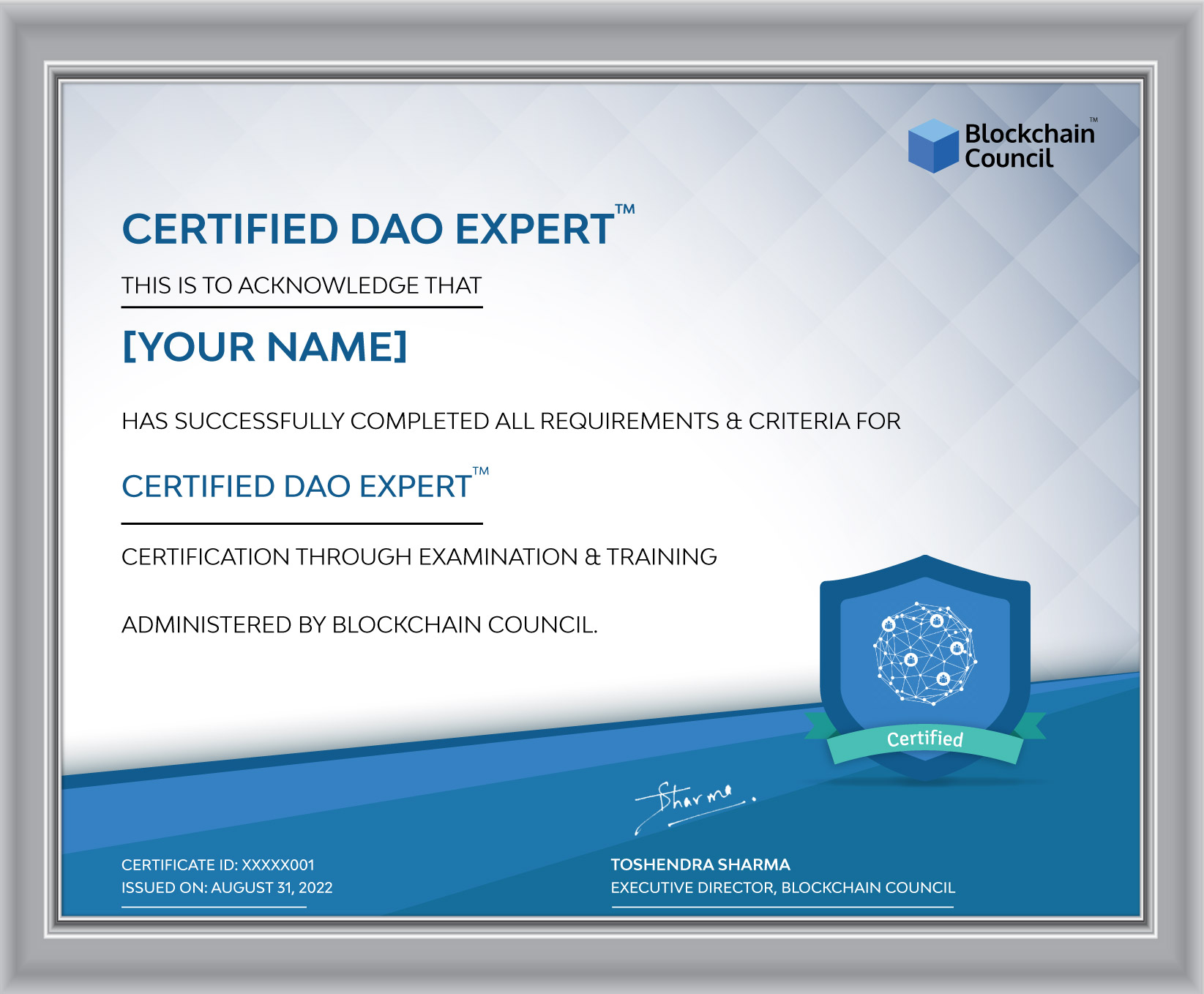 Greetings to everyone at Blockchain Council! I recently completed my course on Blockchain from the council. I'm especially impressed with the quality of your content.
I have to say that the Blockchain Council has some superb video tutorials on multiple topics which are a need of the hour. It is challenging to learn the concepts about new technology until it's in the nascent stage.
Blockchain Council has provided me with some of my greatest skill sets. Being a learning manager, often it's not easy to guide the team on a new concept unless you are well versed with it yourself.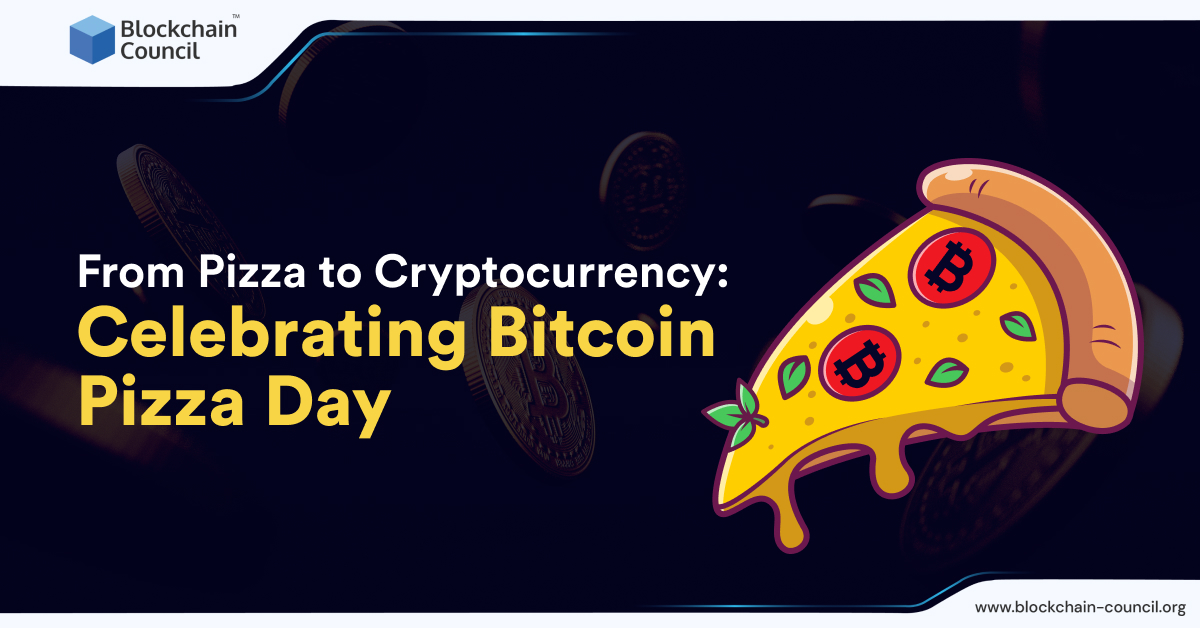 Summary: Bitcoin Pizza Day originated from a historic purchase made by Laszlo Hanyecz in 2010,…