Certified Corda Architect™ Interactive Live Training
Certified Corda Architect training and certification enables you to gain architectural understanding and exposure of the corda platform. CCA training empowers you to utilize your architectural knowledge to make important decisions related to the corda projects and craft the guidelines and structure of the whole corda system, considering the requirement of the system.
Created By Vikash Kumar Das
$399
Add to cart
Language: English
Lifetime
As the demand for Certified Corda Architect is rising, this certification will prove to be your competitive advantage giving enterprises confidence in the quick hire.
Prove your skills as a corda architect.

Grasp the in-deep understanding of core concepts of corda ecosystem.

Start a lucrative career as a corda architect.

Gain a competitive advantage over others
Blockchain Council Certification

Lifetime access to the course content

24*7 Support for all your queries

Hands-on industry project experience
What does a Corda Architect do?
Corda Architect leverages Corda to removes costly friction in business transactions by letting institutions to transact directly using smart contracts with the highest levels of privacy and security.
Corda Consultant

Corda Expert

Corda Developer
Domains Corda Architect work in:
Banking Industry

Information Technology

Healthcare

other domains
Business Development Managers

Investment Banker, Consultant & Advisers

Venture Capitalists, Angel & Seed Investors

Project and Program Managers

Functional Consultant

Software Developers

Blockchain Evangelist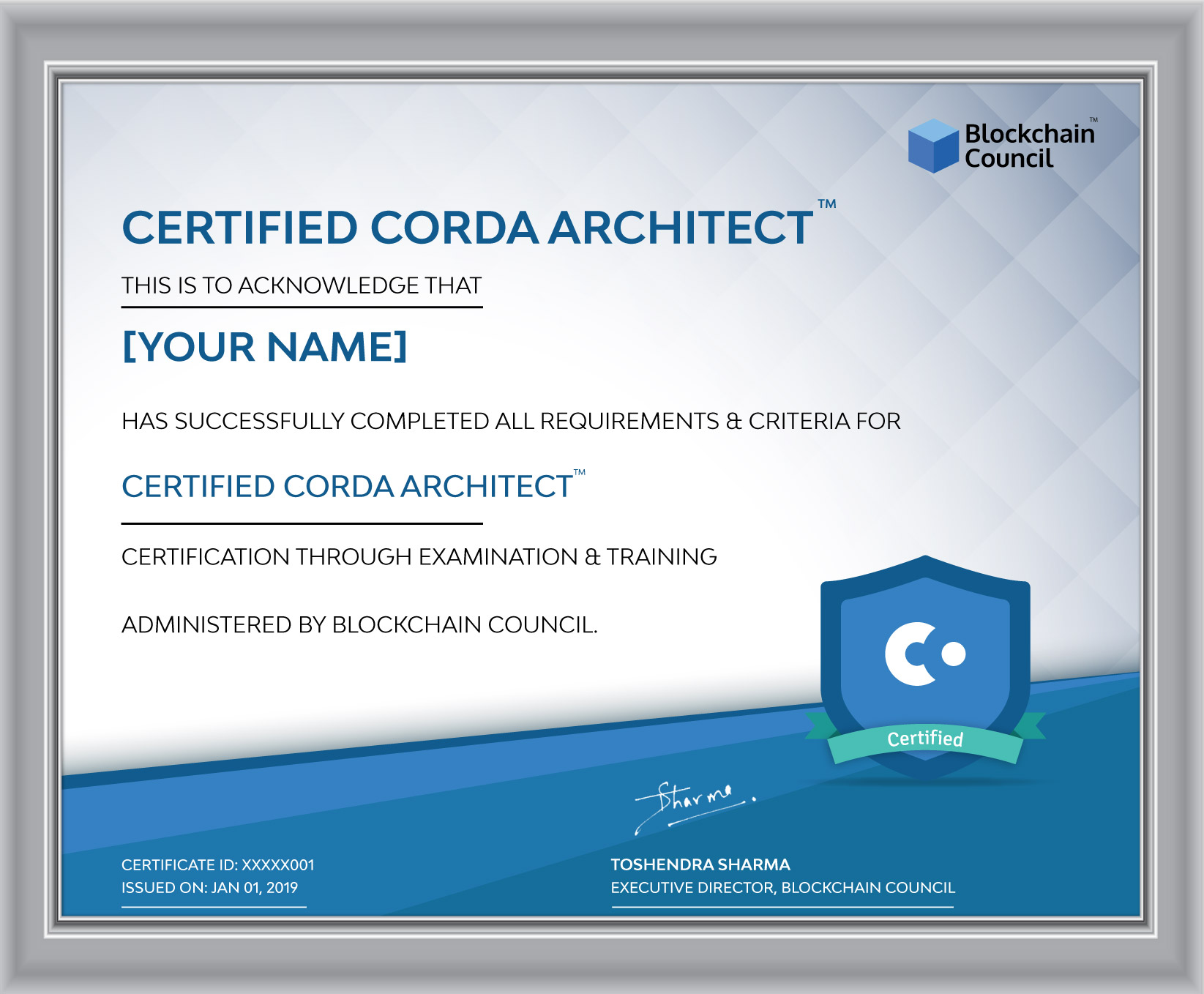 Mr. Toshendra Kumar Sharma
Founder & CEO, Tosh Innovation
I am a postgraduate in Computer Science (Cyber Security) from IIT Bombay and hold a keen interest in Cyber Security, Blockchain, AI & IoT, Electric Vehicle (EV) among other deeptech areas. At the application level, I love SaaS applications. Currently, I am the Founder & CEO of Tosh Innovations Private Limited, a Gurugram based Bootstrapped, Cash positive EdTech Company.
Tosh Innovations offers online educational certifications in deeptech areas. Tosh Innovations is a Bootstrapped company of 30+ young people who create exceptionally informative content for a global community. As a Deeptech educator, researcher, developer, and consultant, I hold strong knowledge and implementation understanding of new-age technologies that include Blockchain, Cybersecurity, Internet-of-Things (IoT), Artificial Intelligent, SaaS, Electrical Vehicle (EV), and many more. I am currently also working on Academical.ly, a B2B SaaS in EdTech.
I am enlisted in the Forbes Asia 30under30 list of 2018 in Enterprise Technology and Also, Forbes India, 30 Under 30 in 2016.
Greetings to everyone at Blockchain Council! I recently completed my course on Blockchain from the council. I'm especially impressed with the quality of your content.
I have to say that the Blockchain Council has some superb video tutorials on multiple topics which are a need of the hour. It is challenging to learn the concepts about new technology until it's in the nascent stage.
Blockchain Council has provided me with some of my greatest skill sets. Being a learning manager, often it's not easy to guide the team on a new concept unless you are well versed with it yourself.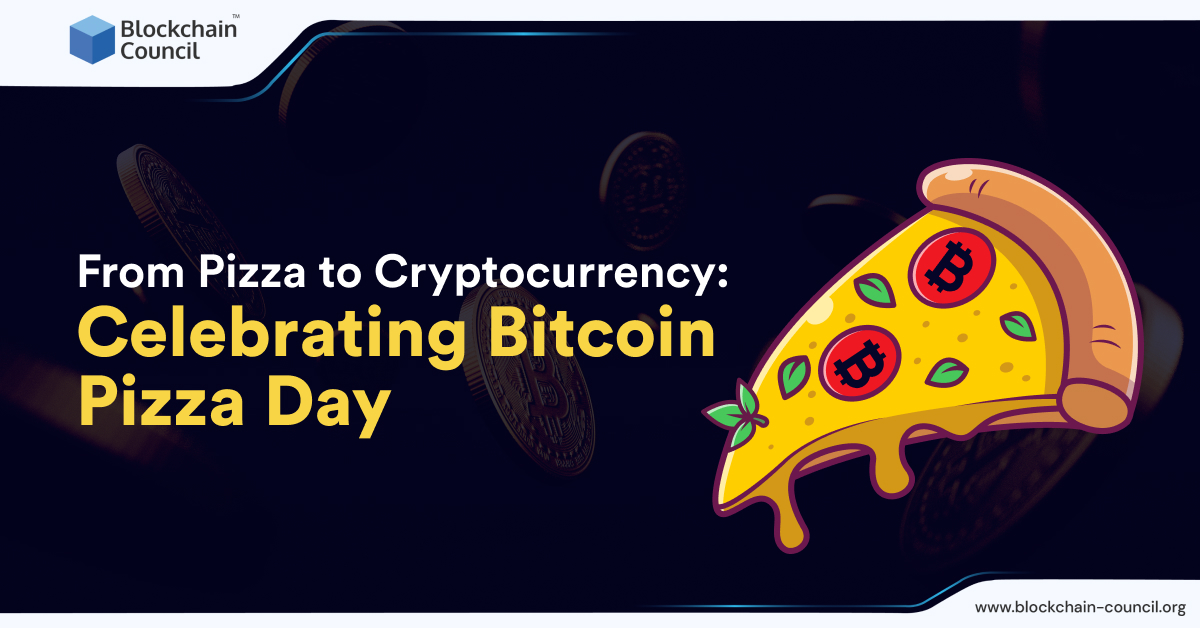 Summary: Bitcoin Pizza Day originated from a historic purchase made by Laszlo Hanyecz in 2010,…