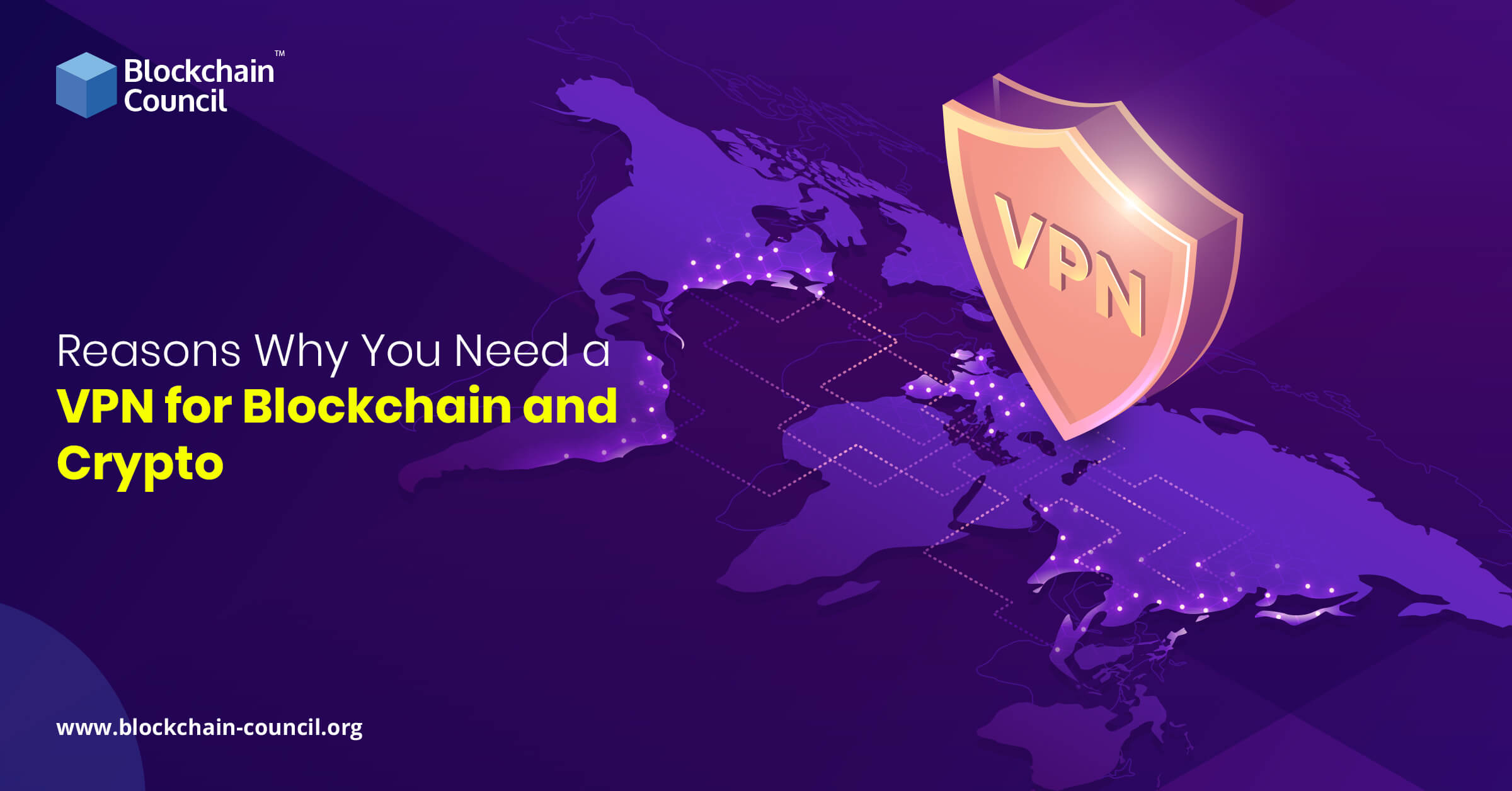 Blockchain is one of the most growing technology as it allows people to earn real money. Since this transaction is done completely using the internet and web servers, there are high chances of security threats.

If you are interested in Blockchain and crypto then this article is for you as we are going to guide you on how to secure your crypto (Bitcoin) transactions.
Before we start giving you reasons why you need to use a VPN and secure your transactions, it is important to discuss Blockchain and Crypto first.
What are Blockchain and Crypto?
Blockchain is a technology that saves and transfers data to servers over the internet. Blockchain technology allows the existence of crypto. Blockchain stores the information in such a way that is secure and difficult to hack and cheat the system.
A cryptocurrency also known as crypto is digital or virtual money that you can actually use to buy things online. The most famous Bitcoin is also a cryptocurrency. Crypto is secured by cryptography that enables secure online transactions. We have seen a huge growth in crypto in recent years and it is believed that the world will move towards crypto soon.
What is Blockchain VPN?
Blockchain VPN is VPN that accepts and works with Blockchain and crypto. As we discussed secured transactions above, however not all transactions are secured enough. So, that's where blockchain VPN is important as it can provide a security layer for secure transactions. It can hide your IP address and so the hackers cannot connect your wallet address to your original IP address and steal money.
As the world is moving towards digital currency like bitcoin, it is also important to secure yourself from cyber attacks. VPNs are a great way to make your transactions more secure and anonymous.
Does Blockchain need VPN?
The short answer is "YES". As we discussed that blockchain and crypto are secured with cryptography and offering secure online transactions. However, this does not mean they are completely secure. In the virtual world, nothing is secured as there will always be some flaws. Even a small gap can hurt you financially and you can lose your private data as well. This is where Blockchain and VPN are connected.
You might have a question here in your mind, Should I use VPN for Crypto? The answer is "Yes". It is important for you to use a VPN for crypto transactions. Crypto transactions are not always completely anonymous. Even when it is anonymous, it is still not secured.
For example, cryptography allows non-traceable transactions. Think if someone cracks into your crypto wallet and does small transactions. You will not be able to trace those transactions and ultimately lose your money.
Some of the ways your crypto wallet can be hacked are the following:
Hackers can connect the address of the wallet to the user's IP address and can get the location and identity of the owner.
Scammers sometimes arrange an illegal/fake trading exchange competition and can get the data of the users who participate in such events. It is recommended to trade only with legal and reputable companies.
Cryptojacking is another way of hacking. It is a type of malware that can enter your device, hacked it, and install mining software. This way hackers can control your device and crypto.
To prevent hackers to hack your wallet, you need to use a good, legal, and encrypted VPN for crypto and blockchain. While choosing which VPN is good for cryptocurrency, you need to check the following things:
Is VPN providing strong encryption and IP leak protection?
Is VPN providing fast speed and reliable internet connection?
Is VPN work with cryptocurrency?
Is there reliable 24/7 customer support?
Once you find answers to all these questions, you are good enough to go and use VPN for crypto and blockchain. You also need to use VPN to unblock a website if that blockchain website is not supported in your location.
How Important VPN Is For Earning Cryptocurrency?
Secured and encrypted VPN is very important for earning cryptocurrency and transactions. There are many reasons that can show you the importance of VPN for crypto. Some of them are the following:
When you use a VPN, it creates tunnels that are encrypted. This means that only people who have your password can see what you're doing.
A VPN Can Make Online Payment Processes Private Because of the encrypted connection between your device and any site or platform you visit, no one can intercept data packets containing payment details so hackers cannot steal them. Meaning all financial transactions on websites with online payments involving cryptocurrency will be kept strictly private while the VPN is turned on.
It is also important to choose VPN wisely. We recommend VeePN as it is providing a Double VPN feature. It is one of the best VPN right now in the market. You may have a question in mind, what is a Double VPN? We all know that VPN is used to add a security layer but what if we can get a double security layer. With Double VPN you will be covered with two servers instead of one to make your online transactions even more secure. So, now you do not need to worry anymore while earning crypto.
A VPN (Virtual Private Network) is a way to protect yourself when you are on public WiFi. If someone tries to hack you, they will not be able to get the information on your device. Use VeePN when you are at cafes, airports, or any other place where public WiFi is available.
Conclusion
Blockchain and Crypto are the growing trading market in recent years and will grow even more in the coming years. However, there is also a security threat while doing online transactions. So, it is recommended to use VPN to make your transactions secure. VeePN is the best option for crypto transactions as it provides a Double VPN, making your transactions and personal information more secured by adding a double security layer. So, now you can earn crypto more confidently with the VeePN Double VPN Security feature.