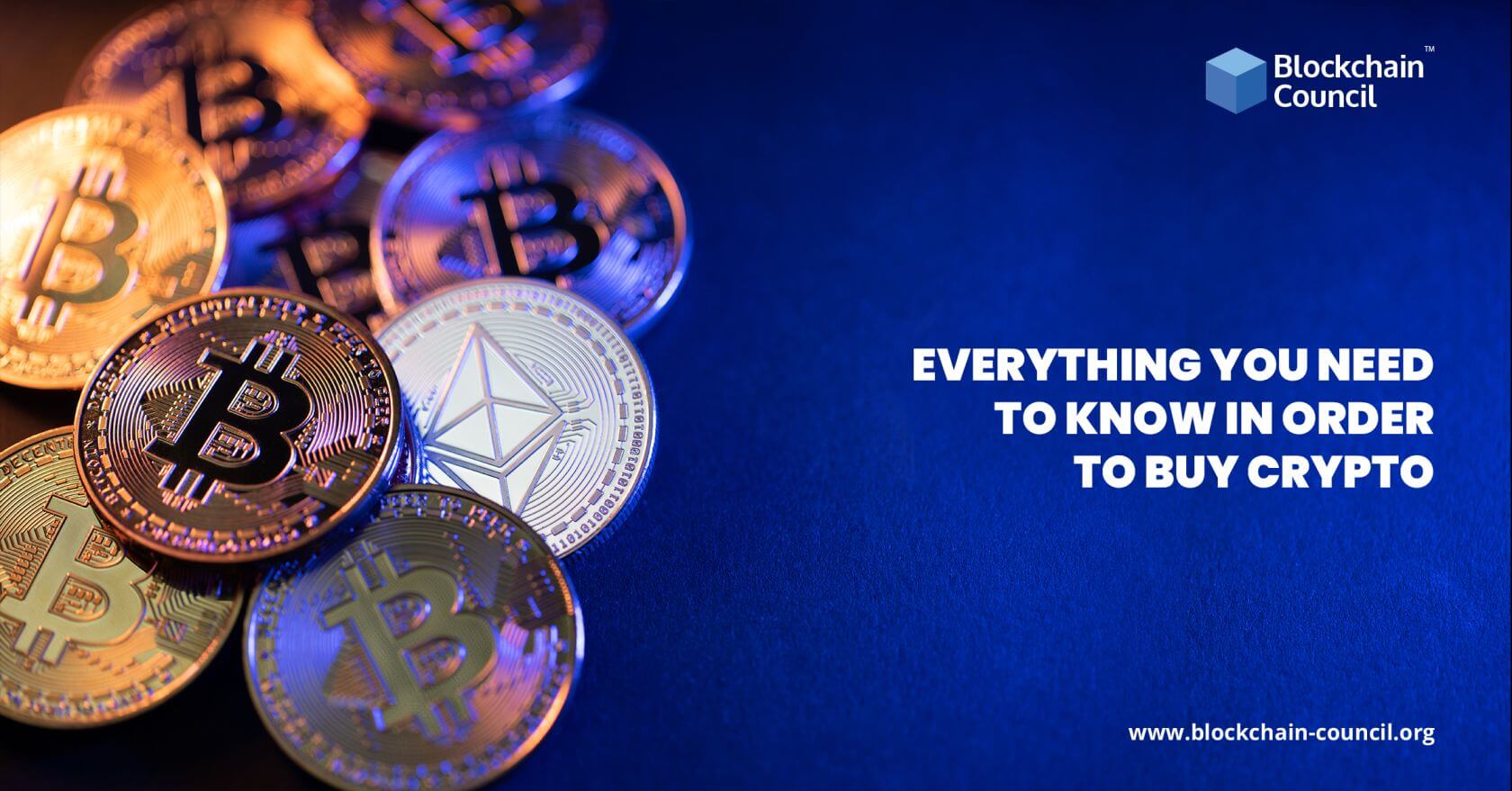 It might be difficult to figure out how to acquire Bitcoin and other cryptocurrencies if you're new to crypto. Thankfully, learning the ropes is rather straightforward. Learn more about cryptocurrency, including what it is, how to acquire it, and how to protect yourself by following these five simple steps:

Choosing a Cryptocurrency Exchange or Broker
To purchase cryptocurrency, you first need to select a crypto broker (or brokerage) or a crypto exchange. As a newcomer to crypto, you'll want to double-check that your preferred exchange or brokerage supports fiat money transfers and purchases in US dollars.
Some exchanges only allow you to buy cryptocurrency using another cryptocurrency, which means you'd have to go to a different exchange to acquire the cryptocurrencies your chosen exchange allows before you could start trading on that platform.
While both brokers and exchanges allow you to acquire cryptocurrency, there are a few major distinctions to be aware of.
What are Cryptocurrency Exchanges?
Cryptocurrency exchanges are digital marketplaces for buyers and sellers to trade cryptocurrency. Exchanges often offer lower costs, but they can have more complicated interfaces, detailed performance charts, and many different types of transactions. These tools are very useful but can be a lot to take in at once for crypto investors just starting out. By contrast, exchanges like the MetaTrader trading platform are built for CFDs, stocks, futures, and Forex trades.
What are Cryptocurrency Brokers?
Cryptocurrency brokers simplify the process of buying cryptocurrency. Some levy costs are greater than those charged by exchanges. Others claim to be "free" while generating profit from selling data on your and other traders' purchases and sales or by intentionally not processing your trade at the best available market price.
While brokers are unquestionably useful, you should be aware that you may be restricted from transferring your cryptocurrency holdings off the broker's platform if you utilize them.
Opening An Account And Verifying Your Identity
When creating your account, you will likely be required to prove your identification. This step is necessary for preventing fraudulent transactions and also for complying with federal regulations.
You might not be able to purchase or trade cryptocurrencies until the verification procedure is completed. You may be required to produce a copy of your driver's license or passport, as well as a selfie to verify that your look matches the documentation you submit.
Funding Your Account
Before you can use your account to make any cryptocurrency purchases, you're going to need to place funds in it first. There are several funding methods you can opt for to fund your cryptocurrency account, the most common being by:
Connecting your bank account
Allowing a wire transfer
Making a debit or credit card payment
After funding your account —depending on your chosen exchange or broker and your funding method— it may take several days before you can utilize your account's funds to acquire cryptocurrencies.
It's worth noting that credit card companies treat buying cryptocurrency as a cash advance. This translates into you having to pay greater interest rates than you would on ordinary purchases, as well as additional cash advance fees.
Placing Your First Cryptocurrency Order
Once the funds deposited to your account are made available, you're ready to place your first crypto currency order. Hundreds of coins are available to pick from. As of June 28, 2021, the top ten cryptocurrencies by market capitalization are listed here.
Once you've made your decision on which cryptocurrency to buy, type in its ticker symbol and how many coins you want to buy. You can buy fractional shares of cryptocurrency on most exchanges and brokers, allowing you to acquire a sliver of high-priced tokens like Bitcoin or Ethereum that would otherwise cost thousands of dollars for a single, whole coin.
Selecting a Secure Storage Method
As with any currency, theft and hacking are hazards you need to protect yourself against when investing in cryptocurrency. Losing your investment could be as simple as forgetting the codes to access your account. So, having a safe location to store your cryptocurrency is critical. Your options include leaving your crypto on the exchange and using hot (online) or cold (offline) wallets, which Time Magazine further discusses here.
If you acquire cryptocurrencies through a broker, you may have little to no control over storing them. You have more storage options when you buy crypto through an exchange.