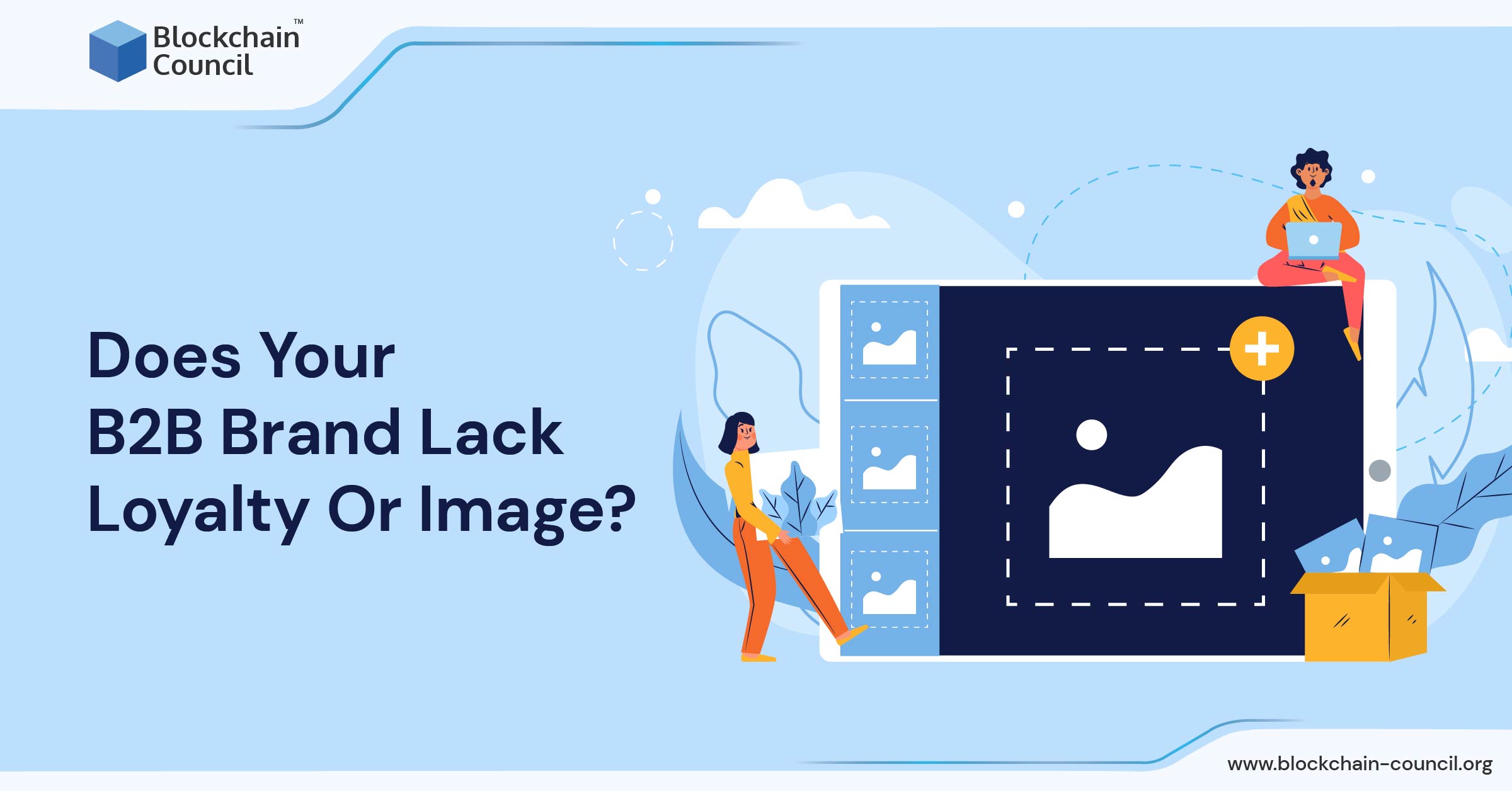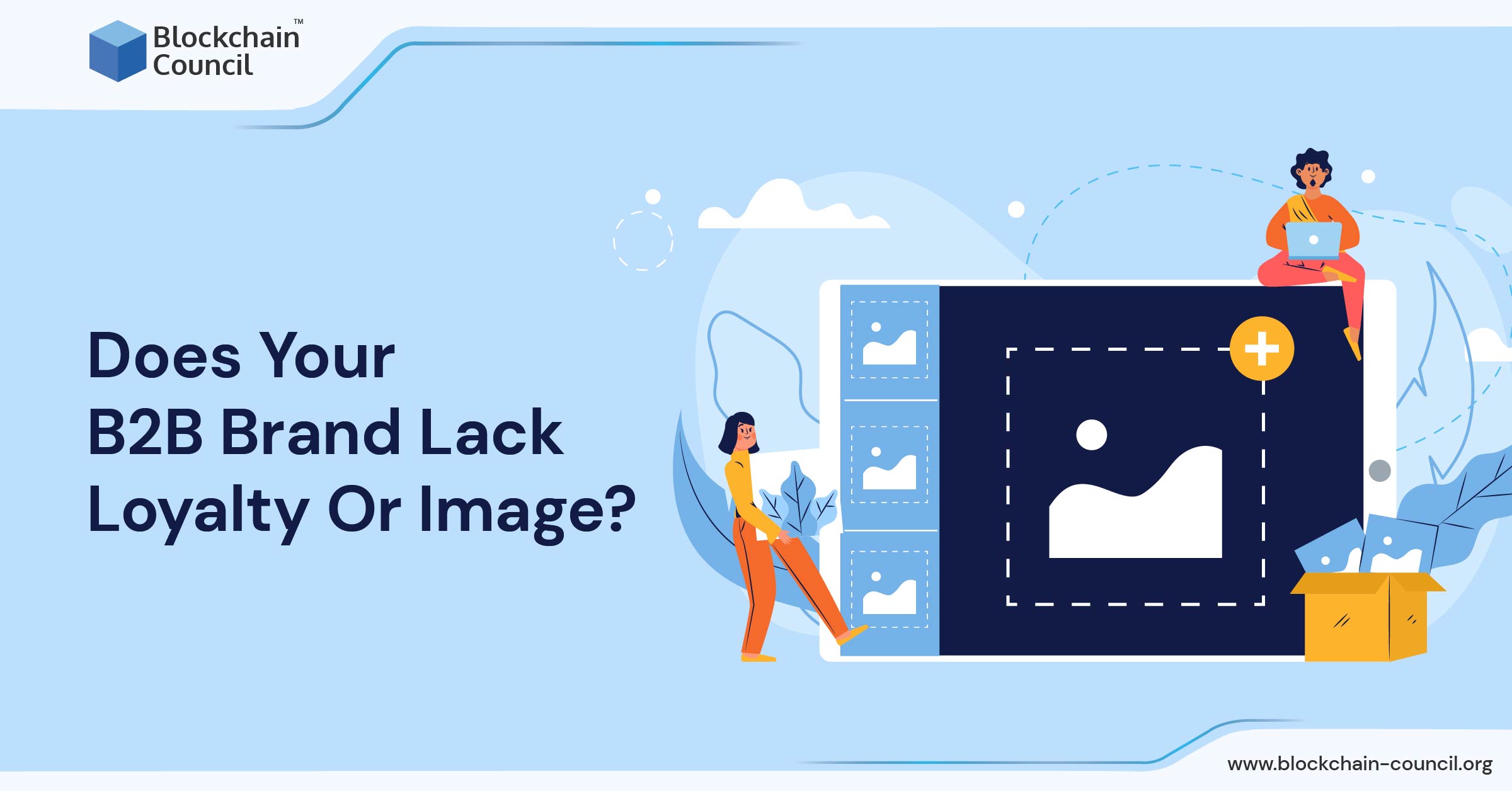 Brand loyalty and identity are two deciding success factors. Every brand should have an image; it's something that defines them and makes them the brand they are. All brands should also have a loyal following of customers they know they can rely on to provide consistent custom. Neither, however, are easy to acquire. Current figures reveal that 92% of small-to-medium businesses struggle with building a brand image within their niche, and there is a documented decline in brand loyalty. Below, we'll explore the two in-depth and how to set your B2B brand apart.

What's A Brand Image, And How Do You Build One?
Brand image, by definition, is the general impression of a company held by consumers – it essentially guides consumers toward brand loyalty. To make it even more tricky, consumers expect a lot from a brand's image. For example, 88% believe a brand's image should be authentic, 80% think colours matter for identification and brand recognition, and they build the impression within 0.5 seconds.
That means that all the effort businesses put in to make themselves unique, credible, and attractive is decided upon within 0.5 seconds.
How do you build a desirable and successful brand image? From the beginning. Identify who you are as a brand and what your intentions are. That will become your brand mission and goal, something that's very important to the modern-day shopper. It's also essential to be consistent, according to 33% of buyers, and transparency is essential for 60% of buyers. Create a brand image with the specific selling points mentioned, such as authenticity, colorful, uniqueness, and transparency – these are the things buyers are looking for.
What's Brand Loyalty, And How Do You Earn it?
Brand loyalty is what it might sound like, building a loyal following of buyers that consistently shop with a brand. What are the perks of brand loyalty? Well, 85.5% of consumers are loyal to no more than ten brands. Those ten brands are likely to generate 65% of the company's business, spend 67% more within four years, and spend an average of 33% more per transaction than a new customer would. It's a no-brainer, but how do you earn brand loyalty?
There are numerous ways to earn brand loyalty that ultimately circle back to what should be kept in mind when building brand image. Transparency, authenticity, and the attractiveness of a brand will generate loyal customers. B2B buyers are also 2.6 times more likely to be loyal to a brand that makes their buying cycle seamless. Some platforms offer b2b loyalty programmes, which are great for building brand loyalty and encouraging referrals – something 73% of buyers look for when deciding to partner with a brand.
Excellent communication, sales packages, digital packages, and virtual self-service options are also proven ways to build brand loyalty with the modern B2B buyer.
Setting Your Brand Apart
Ultimately, brand image and building loyalty aim to set your brand apart from the rest and make it more desirable. There are numerous ways to set your brand apart. Below are some great thinking points to get you to explore what you can do differently to set your brand apart:
Be creative with content marketing – video content is proving popular.
Ensure the content is what buyers want to see – it has to be informative and should be relevant to the buying cycle.
Engage authentically with your audience through social media channels – LinkedIn is the perfect social media platform for B2B customer engagement.
Have a stellar onboarding process that focuses on personalization and has unique selling points.
Those are just some ways brands can set themselves aside from the rest. Brand image will change over the years, but the fundamentals of what it means to build a good brand image will remain the same.
Brand image and loyalty go hand in hand, yet they're both hard to acquire in a world flooded with businesses. There are hundreds of thousands of brands battling to achieve the same thing, emphasizing the need to create a brand that's unique and authentic.
https://www.blockchain-council.org/wp-content/uploads/2022/07/Does-Your-B2B-Brand-Lack-Loyalty-Or-Image-01.jpg
1256
2400
Phlip Loius
https://blockchain-council.org/wp-content/uploads/2022/02/Logo-500x96-1.png
Phlip Loius
2022-07-08 18:54:45
2022-07-08 18:54:45
Does Your B2B Brand Lack Loyalty Or Image?