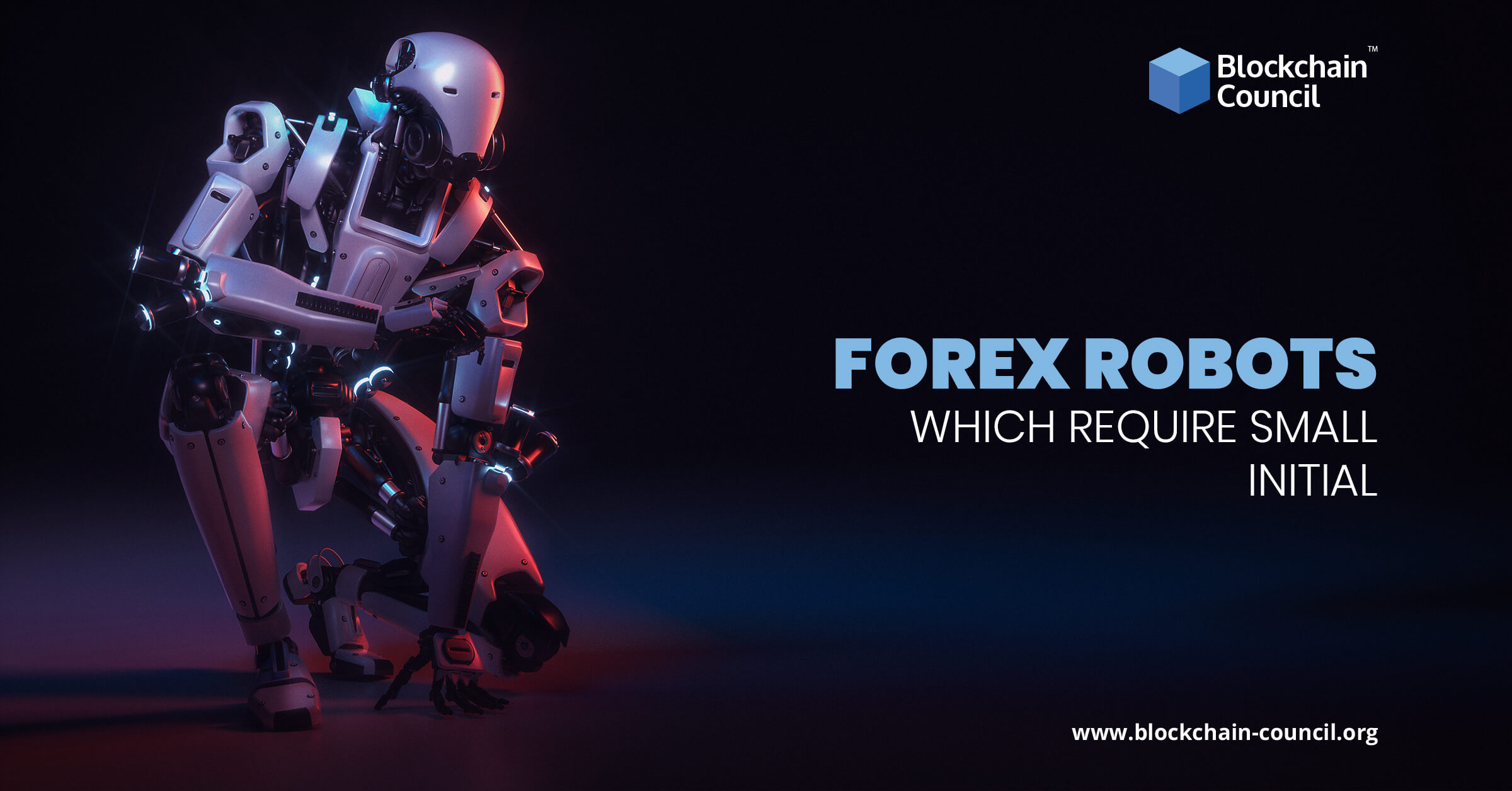 Forex robots or Expert Advisors have taken the trading world by storm. A forex robot is simply a software program that is programmed to scan the market, follow exact trading rules and make trade entries and exits automatically. It has a set of algorithmic rules and follows them precisely to trade the market day and night. Most Forex bots are created for the MetaTrader 4 and MetaTrader 5 platforms. On these platforms, Forex robots are also called Expert Advisor (EA). Many traders look at best forex ea reviews from various authoritative sites to evaluate the effectiveness of an EA. 

One of the factors that traders look for when judging the effectiveness of an EA is the initial deposit. A small initial deposit helps many novice traders enter the forex market for the first time. That being said, here are 4 EAs that have a minimum deposit of less than $300. 
Forex Gold Investor EA trades precious metals and is compatible with MT4 and MT5. The EA enters a trading position based on time and the best trading scenarios such as the "buy on strong" and "buy on deep" impulse. To protect the trader's capital, the team behind this EA has introduced a broker spy module. This function protects them from unethical brokers who charge negative slippage and high spreads. The EA only trades on the XAU/USD (Gold) trading pair with a minimum deposit requirement of $223. 
DynaScalp EA is a powerful super scalper which finds and executes the most profitable trade opportunities with zero effort on the trader's part. According to its records, the EA has made over 500% profits with a low drawdown of 17%. It ensures that no grid or martingale strategies have been used. Using a news filter function, the EA closes all trades before weekends, which act as a protection measure for account safety. The EA can trade on a wide variety of FX pairs including AUD/CAD, AUD/USD, CHF/JPY, EUR/AUD, EUR/CHF, EUR/GBP, EUR/USD, GBP/CHF, GBP/USD, USD/CAD and others. It has a minim deposit requirement of only $56. 
Forex Real Profit EA is an EA that has been running on the market since 2013. The robot employs 5 different strategies which contain one for breakouts, 2 for scalping on trends all day long, and 2 for scalping exclusively during the Asian session. It is compatible with almost every broker including ECNs. It also uses a dynamic stop-loss and take-profit function. It uses an invisible mode to prevent non-ECN brokers from negatively influencing transactions. The EA can work with the AUD/USD, EUR/AUD, EUR/CAD, EUR/CHF, EUR/GBP, EUR/USD, GBP/CHF, GBP/USD, NZD/USD, USD/CAD, USD/CHF and USD/JPY pairs on the M15 timeframe. It requires a minimum deposit of just $50. 
Smart Scalper Pro EA is the professional version of the BF Smart Scalper EA created by the FXAutomater team. The EA possesses reasonable take-profit and stop-loss levels alongside a new ATR-based algorithm. Its highly effective exit logic takes the help of advanced news filters to make decisions. Protection is offered from high spreads, slippage, and brokers. It also comes with a Friday exit system. It works with the GBP/USD, EUR/USD, USD/CHF, USD/JPY and USD/CAD currency pairs with a minimum deposit requirement of just $300. 
Conclusion
Choosing an EA based on its minimum deposit is a good way to go. However, it should not be the sole consideration. When choosing EAs, always procure one from a reliable developer who can provide you with enough historical data and proof to your satisfaction. Choosing the right forex robot will enable you to gain without spending all your time in front of the trading terminal.