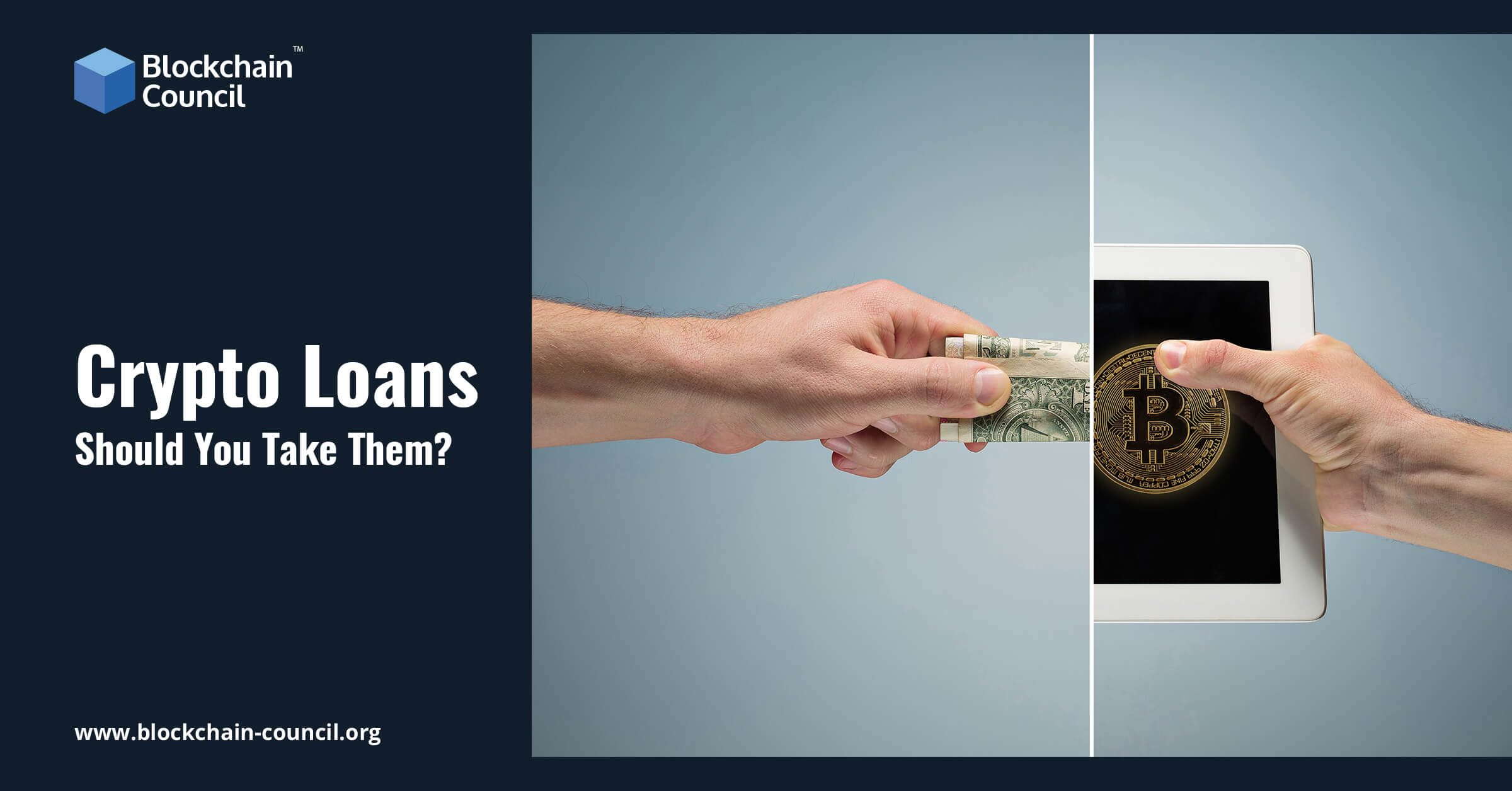 In the comfort of your own phone, you can take loans without signing long paperworks, paying cash deposits, pledging personal assets, and providing your Cibil score. Not to mention the fact that you can make this happen at an affordable rate of 4.5% per year.

Does this sound too good to be true? Well, considering how far technology has come, it isn't. This kind of loan is made possible through the rising industry of 'crypto banks.' These are banks that can make financial transactions with people who have cryptocurrencies in their digital pockets.
Some of the platforms that allow borrowers to get credit against their crypto assets are Vauld, Crypto.com, and BlockFi. UK-based Cashaa plans to launch its crypto lending in partnership with cooperative banks in the fourth quarter of this fiscal year.
How It Works
With their bank accounts, crypto owners can put their digital tokens, like Bitcoin and Ethereum up as collateral for a loan in the form of cash or a stablecoin. This can then be traded on exchange for physical money. _Secured loans_ are how the crypto community refers to this.
There is no upper limit to the amount of credit that can be borrowed through this route. But it is crucial to keep in mind that crypto loans are made at a loan-to-value (LTV) ratio of 50% -65% of the worth of the pledged cryptocurrency.
Loans against cryptos typically do not have a fixed term or a specified repayment schedule. Borrowers can repay any amount at any time they wish to do so.
Advantages of Crypto Loans
The annual interest rate on crypto loans ranges from 4% to 15%. The specific number depends on the type of token that is collateralized. For example, Vauld expects an annual return of 7.5% on Bitcoin and Ethereum and a rate of 13% on Tether.
This alone gives crypto loans an edge over other means of lending, such as personal loans, that have annual interest rates starting at 25% on average. But this loan method also eliminates the need for overhead charges.
Short-term loan company NowLoan CEO Paul Jonson acknowledges that loans against cryptocurrency outperform personal loans on more than just one aspect. The popularity surge and people's trust in crypto loans are apparent in Darshan's company. In the last year, its loan division has grown 60 times.
Risks to Consider
You now know what crypto loans are and how they can benefit you. However, without understanding the risks, you will not be able to answer the question, "Should you take a loan against crypto?"
The tremendous volatility inherent in digital tokens poses the greatest danger to any crypto-based product. A drop in cryptocurrency values can alter the dynamics of your loan conditions in an instant. These loans are continually exposed to margin calls or forced liquidation.
To avoid missteps in these situations, financial advisers recommend that people do not pledge their entire investment portfolio. This is done so that if the need arises, they will still have something to boost the value of the collateral.