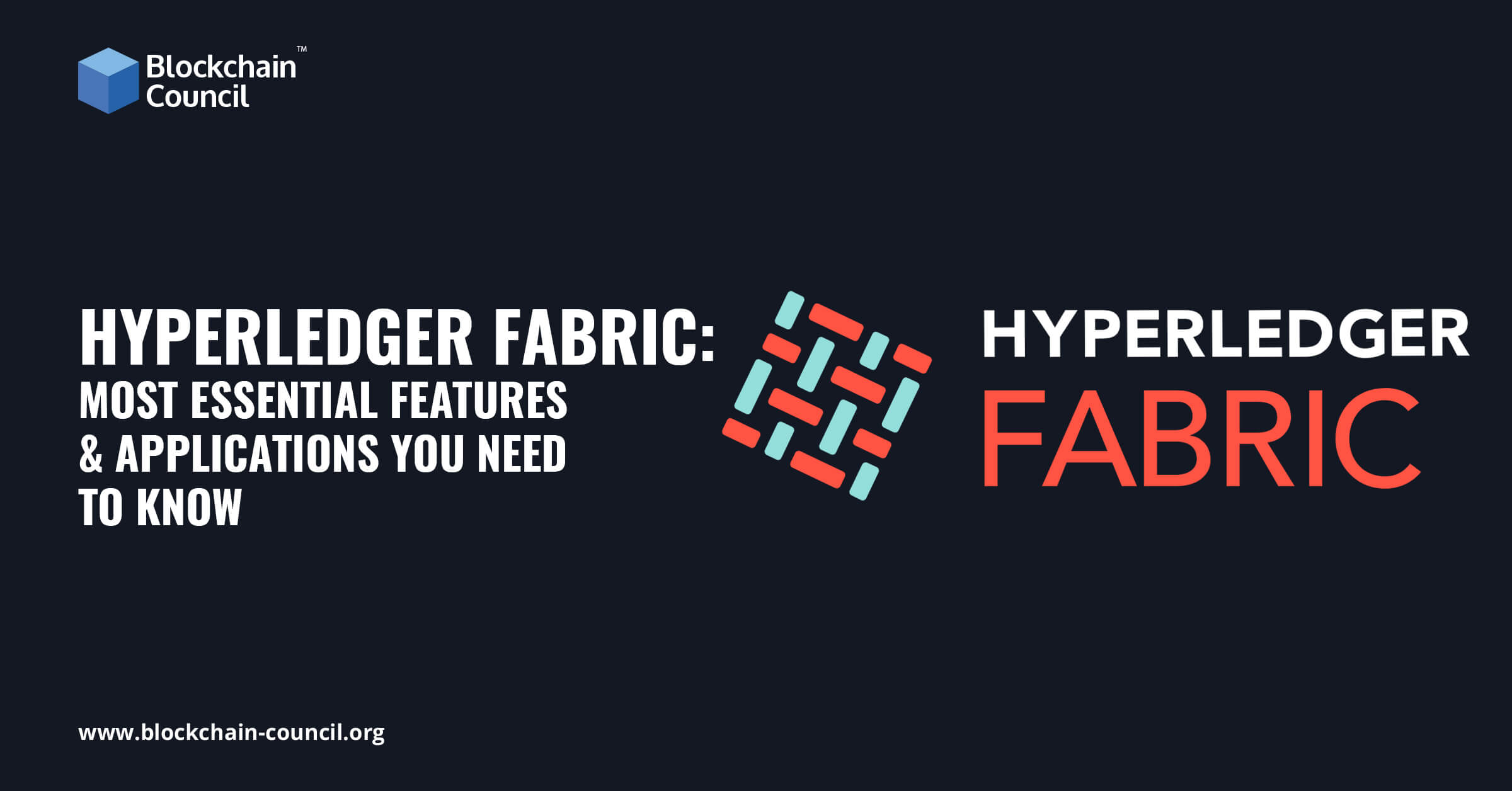 What is Hyperledger? In order to expand and develop blockchain technology, certain tools and frameworks are required. Hyperledger is one of the blockchain frameworks which is popularly used in the Blockchain ecosystem. 

The process of developing blockchain applications and systems can be implemented using the open-source tools known as Hyperledger. It is done by collaborating with developers and businesses working with the Distributed Ledger Technology (DLT). 
In this article, we will be digging deep into the essential features and applications of hyperledger fabric.
Also, if you are keen to learn about Hyperledger blockchain technology, then pursuing Hyperledger training or Hyperledger certifications is a good option. 
Table of Content
Overview 

What is Hyperledger Fabric?

Features of Hyperledger Fabric

Applications of Hyperledger Fabric

Conclusion  
Overview 
Hyperledger was introduced in December 2015 by the California-based Linux Foundation but came into the limelight in 2016. The big tech names like IBM, SAP, and Intel have also contributed and supported the development of blockchain-based distributed ledger technology.  
The main purpose of Hyperledger systems is to provide setup, tools, framework, guidelines, and standards for building blockchain-based applications by collaborating with the business and developers using DLT.  This Global collaboration involves the organization dealing with finances, manufacturing, Internet of Things (IoT), supply chain management, banking, technology, etc. 
This umbrella hyperledger project provides blockchain solutions and services for improving the performance, operations, security, efficiency, etc., of the system and the business process. To know more about hyperledger, you must understand Hyperledger Fabric and its features and applications.    
What is Hyperledger Fabric?
Hyperledger Fabric is a platform that has two core features, namely, modularity and versatility, for developing blockchain-based applications, solutions, products, and services, especially for business enterprises. It uses a modular architecture and sets the foundation to implement various blockchain use cases and satisfy business needs. Also, hyperledger fabric uses the components like plug-and-play, offering consensus and membership services. 
Hyperledger Fabric is the distributed ledger software that is popularly used as a blockchain framework. IBM designed this decentralized ledger technology (DLT) platform for industrial use. Due to its permission to access and private features, it offers suitable solutions to businesses to segregate the information or data and increase the transaction speed. 
To learn deeply about the Hyperledger technology, you just need to explore Hyperledger Certifications or Hyperledger Training. It will provide you extensive knowledge that will boost your career opportunities in the field of Blockchain technology. 
Features of Hyperledger Fabric
The essential features of Hyperledger Fabric that you must know are as follows: 
Highly modular:

Hyperledger Fabric offers modularity as it has been designed with modular architecture. 

Pluggable consensus:

Hyperledger features plug-and-play consensus. 




 

Permissioned architecture:

This Hyperledger feature increases privacy as only permission to access is available.

Open smart contract model:

Hyperledger offers flexibility to implement the desired solution to the system.

Multi-language and smart contract support:

It supports languages like Go, Java, Javascript.

Low latency of confirmation:

This feature of hyperledger fabric makes it preferable for the business

as it offers real-time access to rapidly changing data.

Flexibility to data privacy:

Hyperledger fabric has the feature of data privacy but has some flexibility, like data isolation using the channels or sharing private data on a need-to-know basis by private data collections.

Supports continuous operations:

Hyperledger Fabric is designed to support continuous operations like asymmetric version sub-port and rolling upgrades.

Supports Solidity and EVM:

Hyperledger fabric also supports the Etherium Virtual Machines and solid.

Decentralized governance for smart contracts:

The latest version of Hyperledger fabric introduces the feature of governance and versioning of smart contracts. 

Queryable Data:

Hyperledger fabric supports the key-based queries and JSON queries. 
Must know Applications of Hyperledger Fabric
The application of hyperledger that you must be aware of are as follows: 
Diamond Tracing
Hyperledger fabric is used in the diamond mining business. This process of mining diamonds is a bit tricky as the extraction process is complicated. The diamond is passed through multiple hands, and if proper guidelines are not followed, it can result in various complications like fraud and double-dealing in the marketplace. Therefore, hyperledger fabric makes the process efficient by keeping the track record at every step. It keeps the transparency of every transaction and makes sure to secure the data.  
Digital Payments
Hyperdedger fiber focuses and facilitates the business or financial sectors by creating interledger with a secure transaction between two parties globally.  Interledger is a concept of connecting different ledgers and carrying the transaction across the same channels. With the help of hyperledger fabric, international payments can be done with minimum cost and high speed.  
Digital Identity
In this digitally transforming world, almost everything is turning into digital. Therefore, cybercrimes are also growing, and enterprises are concerned about data and network security. Blockchain technology has time to time, proven itself in providing better security than the traditional network security systems. The hyperledger fabric, which is a permissioned blockchain ledger, can store the digital credentials of the users securely. 
Food Supply Chain
Various food production companies utilize Hyperledger Fabric blockchain technology for the Food supply chain. It helps in recording the history and present location of the available food. In case of any defect, the manufacturer can trace the source where it got defected and make the necessary changes. This all can be possible with the help of the hyperledger fabric. 
Business to Business (B2B) Contracts 
Hyperledger fabric benefits businesses as it offers them codifying their deals and automated contractual agreements. It enables confidential and secure negotiations and protects the B2B contracts between the two different parties. 
Conclusion
As discussed above, the application and features of hyperledger fabric offer robust network security and have the capability to develop blockchain-based tools and applications. For more details about hyperledger, checkout blockchain council and explore Blockchain Certifications like Certified Hyperledger Expert and Certified Hyperledger Developer.