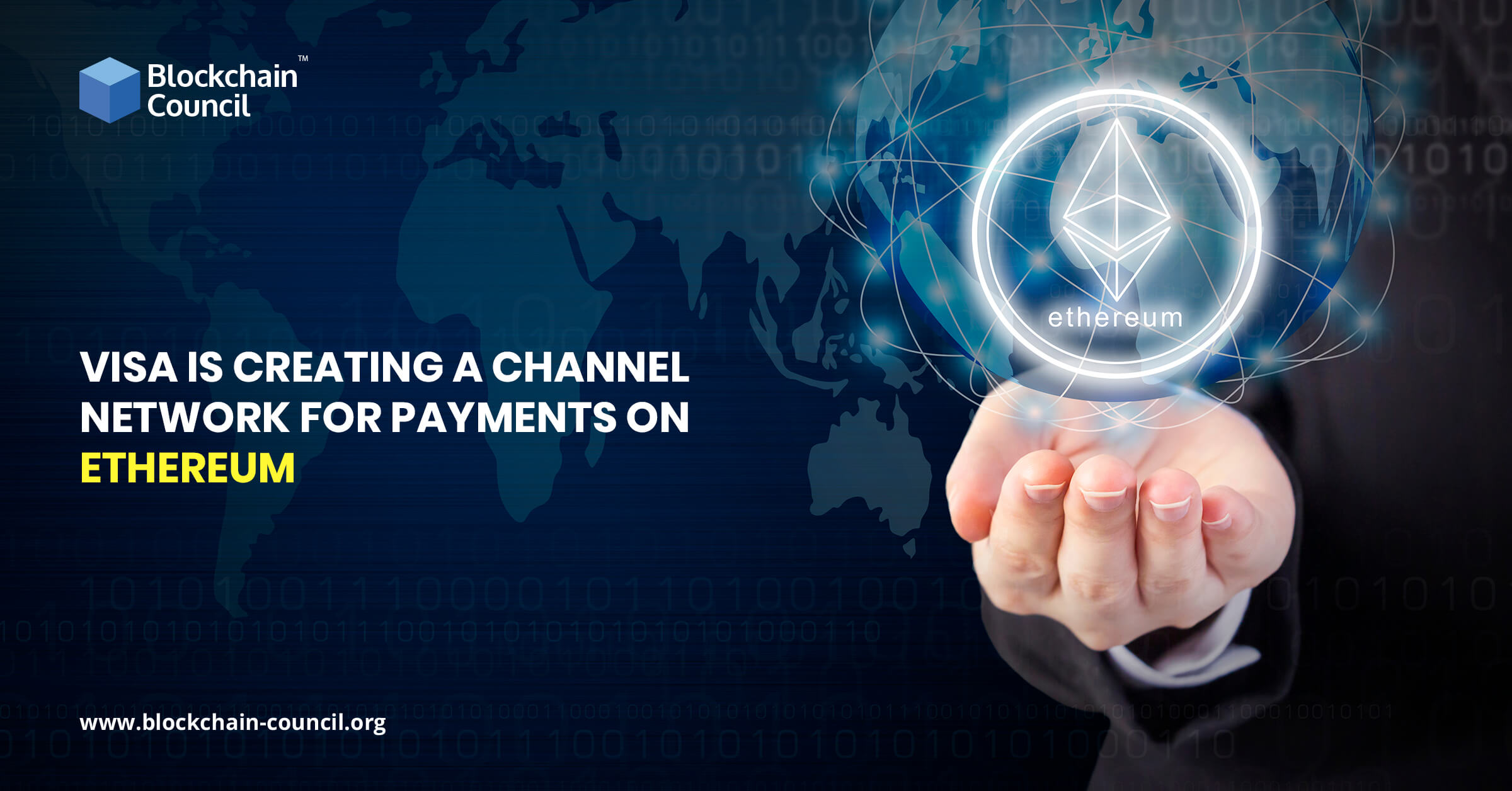 Visa has been pretty active in affairs regarding the world of crypto, and this week is not an exception. According to some of the recent reports that have surfaced, the global financial service provider and payments facilitator has deployed their very first smart contract on the testnet of Ethereum. However, this will not be the first time Visa has done something to express their keen interest in adopting crypto for future operations. 

Universal payment channel from Visa
Visa clearly indicates that the company is willing to be the top payment processing service provided through the central banks by using cryptocurrency. The very first smart contract that the company has deployed on the Ethereum Blockchain is basically a payment channel that accepts both USDC as well as Ether. This is a protocol that is in its conceptual stage of development, and it will eventually enable interoperability between the various CBDCs or the Central Bank Digital Currencies. It has been named the Universal Payment Channel of the UPC.
The timing for dabbling in this domain is actually perfect, given there are so many discussions going on about the CBDCs globally. Just this week itself, it has been seen that the Bank of England has released the forum members for their CBDC, the central bank of New Zealand has asked for feedback from the public in relation to CBDCs, and Nigeria is attempting to become the first country in the world to adopt their own CBDC. 
In addition to that, one of the biggest stories in speculation is the recent ban on Bitcoin by the Chinese authorities paired with the possibility of China exploring a Digital Yuan. However, it is pretty safe in assuming that crypto and digital currencies are at the heart of the discussions going on in the treasury departments of most countries. 
The Universal Payment Channel from Visa is being developed in such a manner that it will be able to support various different CBDCs along with a variety of different blockchains. Cuy Sheffield, who is the head of the crypto department in Visa, described this project as a long-term futuristic concept that would enable one to connect one digital currency from a particular blockchain to another digital currency on another blockchain. 
In Conclusion: Are you interested in learning more about Blockchain, Smart Contracts or even Decentralized applications to get an edge in your business or career?
Becoming an expert on Blockchain , Smart Contracts, DeFi and Crypto is easy now, owing to a host of amazing courses from Blockchain Council, which is a premier organization offering superb online training and certification programs to aspiring individuals who want to have a successful career in the Blockchain space. 
Keeping the rising demands of blockchain professionals in mind, Blockchain Council certifications are diversified to meet each aspirant's discrete needs. They have a host of training and courses on Blockchain systems, Smart Contracts, DeFi applications, NFTs, Smart Contracts and much more that provide world class knowledge and support.
To get instant updates about Blockchain Technology and to learn more about online Blockchain Certifications, check out Blockchain Council.