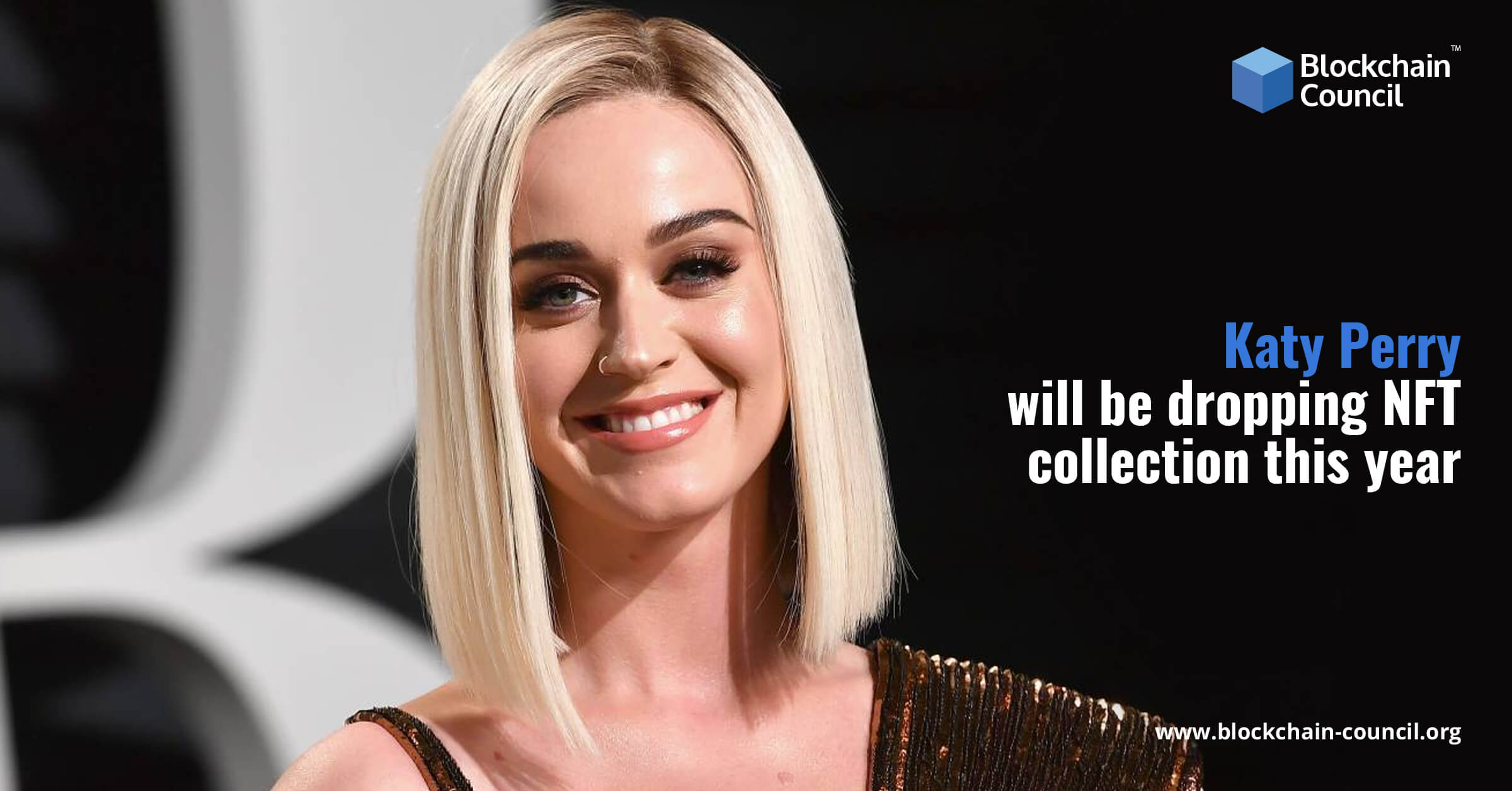 On Wednesday, 30th June, Global Pop star Katy Perry made a statement that she will be dropping her own non-fungible collection later this year. She added she would also be making a purchase in Theta Labs of a minority stake. Theta Labs is a firm based on a decentralized p2p video streaming platform; it uses Blockchain technology.

From the information received through Theta Labs' press release, Perry's partnership with Theta Labs will involve the sellings of digital Collectables derived from her upcoming "play" residency this December in Las Vegas.
Perry tweeted to her fans, asking them to check out her memorable and creative arts moments from her residency that'll be a real-life experience as well as in the form of digital Collectables.
According to ThetaDrop, the NFT platform of Theta network, the possibility of commencement of NFTs actual sale can Come around in Q4 of 2021.
Musicians' involvements with NFTs
The music business is in a condition of transition. The end of the digital downloads and sales of CDs in order to support online music streaming has altogether choked benefits – especially for the singers themselves.
Katy Perry is not the only celebrity to drop her NFT collection this year. In late May, The well-celebrated boxer Floyd Mayweather also inaugurated an NFT collection. The NFT market has gotten its support from the rapper Jay-Z as well — particularly in the accession of his music streaming platform, Tidal.
Perceiving the size of this shift, the Department of Culture, Media and Sport  select council of the United Kingdom 
has also gathered proof on how the billions of dollars are yielded by services like  Apple Music, Spotify, and Amazon Music.
Before the pandemic, artists were heavily dependent on musical tours for profits. 
But due to the current situation, live music is facing an unstable future; hence the capability of NFTs to add to the income carries enormous appeal.
According to the Finance teacher at Sussex University, Carol Alexander,
The huge appeal of NFT is particularly evident in light of the fact that it offers artists the opportunity to sidestep the wrap of the label, publisher, and distributor rights. NFTs permit musical bands to remove the costs and problems because of countless intermediaries and save their time by directly selling to their fan base.  
In addition to the expanded benefit share, the artist gets the opportunity to coordinate where the cash goes, too!
Conclusion
While the carbon emission of NFTs has always been a debated topic because of the energy consumption of the POW (proof-of-work) based Ethereum network, the Theta network's blockchain utilizes a POS (proof-of-stake) prototype that intends to mitigate energy usage. 
However, looking at Perry's financial stake in the Theta network gives out a clear indication that the pop star may be looking forward to future projects under the blockchain platform.