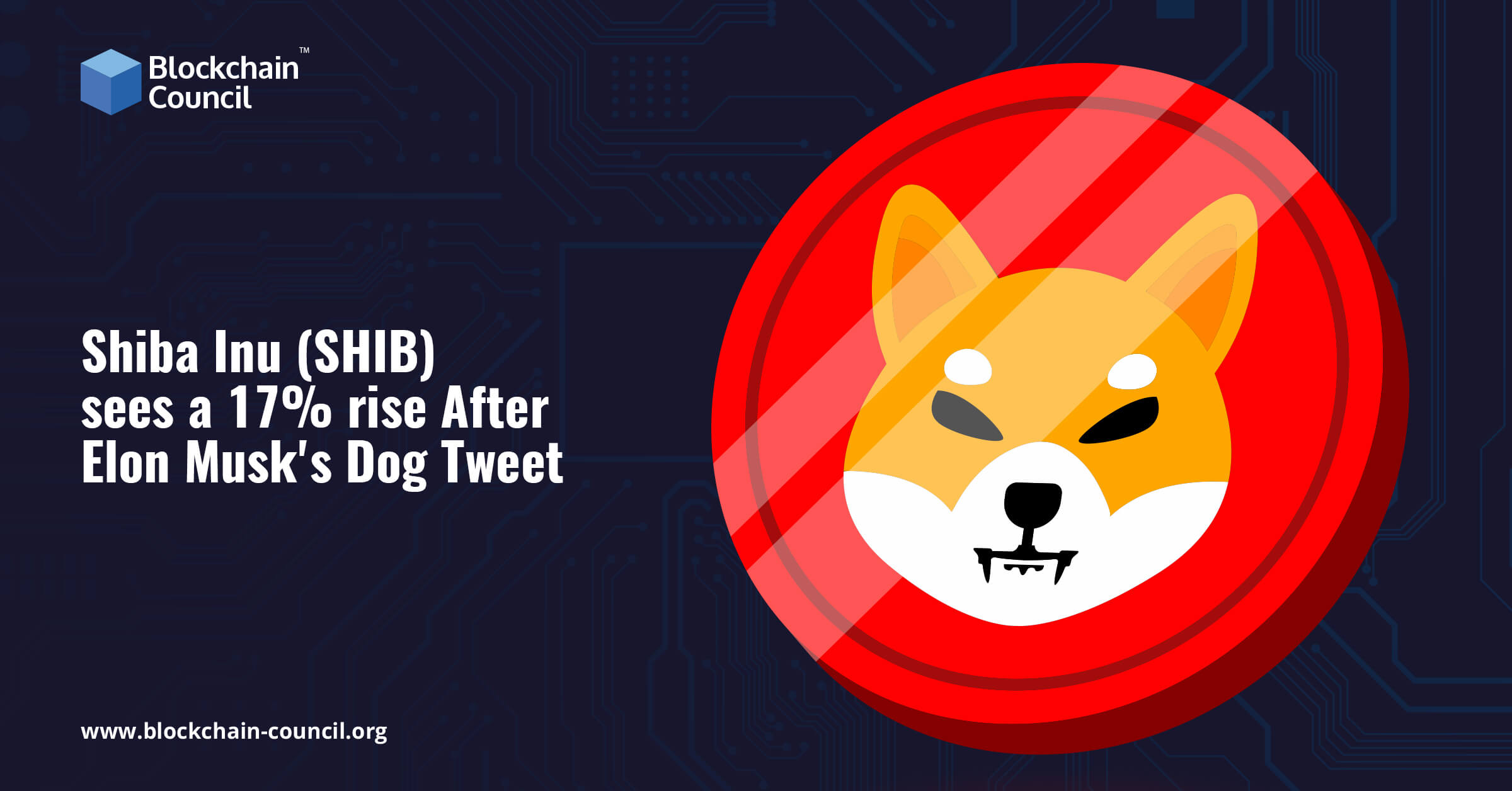 On Friday, 25 June, a drastic surge of 17% in the value of a China-based crypto token, "Shiba Inu", was seen after Elon Musk, CEO of Tesla, mentioned its name in his Friday morning tweet. Shiba Inu has become the 28th most expensive crypto-based token this year. It is labeled as fun-crypto, similar to Dogecoin.

After Elon Musk tweeted about naming his Shiba Inu as " Floki", The rise of Dogecoin spinoff "SIBH" was evaluated at a 6 week high last Friday. Musk is a quite active popular personality on social media outlets. He likes tweeting about all kinds of stuff to his 57 million Twitter followers, from space technology to electric cars and cryptocurrencies. 
My Shiba Inu will be named Floki

— Elon Musk (@elonmusk) June 25, 2021
After he mentioned the name Floki to be the name of his Shiba Inu, people started creating loads of Floki cryptocurrencies. One can find dozens of those crypto coins on the website named "Poocoin" that keeps track of the values of different shitcoins. It recorded that the value of one Floki cryptocurrency has now improved by 3,500%.
Musk's given name Floki seems to be inspired by one of the characters of a TV show named as "Vikings", where the character is described as an incorrigible trickster by the show's fan pages. 
Musk's 7.03 AM EST tweet immediately got the reaction, and a 17% rise was noted for the digital crypto token, SIBH. This caused its price to go from 0.000006771 dollars to 0. 000007935. However, The rate of Dogecoin did not budge much.
More about Shiba Inu
Shiba Inu is a dog meme crypto token that labels itself as a Dogecoin killer. Although Dogecoin is a more mainstream cryptocurrency, Shiba Inu has likewise accumulated enormous interest from ventures nowadays.
Identical to Dogecoin, Shiba Inu highlights the picture of a Shiba Inu hunting dog. Dogecoin is the 6th biggest cryptocurrency in terms of market capitalization. This year, Both Dogecoin and Shiba Inu have drawn in a remarkable fan base and their worth keeps on ascending higher. Dogecoin possesses its own blockchain; however, Shiba Inu, which is sold as SHIB token, is based on an already built blockchain platform.
Shiba Inu took off to the overall spotlight last month when the fellow co-founder of Ethereum, Vitali Buterin, gave 1 billion dollars worth of coins to India for Covid-19 relief work. Vitalik has additionally contributed to the country in the form of his own cryptocurrency, "Ethereum".
According to reports, Buterin gave around more than 50 trillion SHIB (the meme coin with a value of 1.14 billion dollars) and 500 ETH (Ethereum) to the Indian COVID-Crypto Relief Fund arranged by Sandeep Nailwal, the Indian tech business person.
Conclusion
Meanwhile, Dogecoin also gained around 25 percent itself last Friday when it obtained support from Charles Hoskinson,  co-founder of Ethereum. However, it is unclear if Tesla CEO's quotation to Shiba Inu was just a coincidence or was done on purpose to raise its prices.