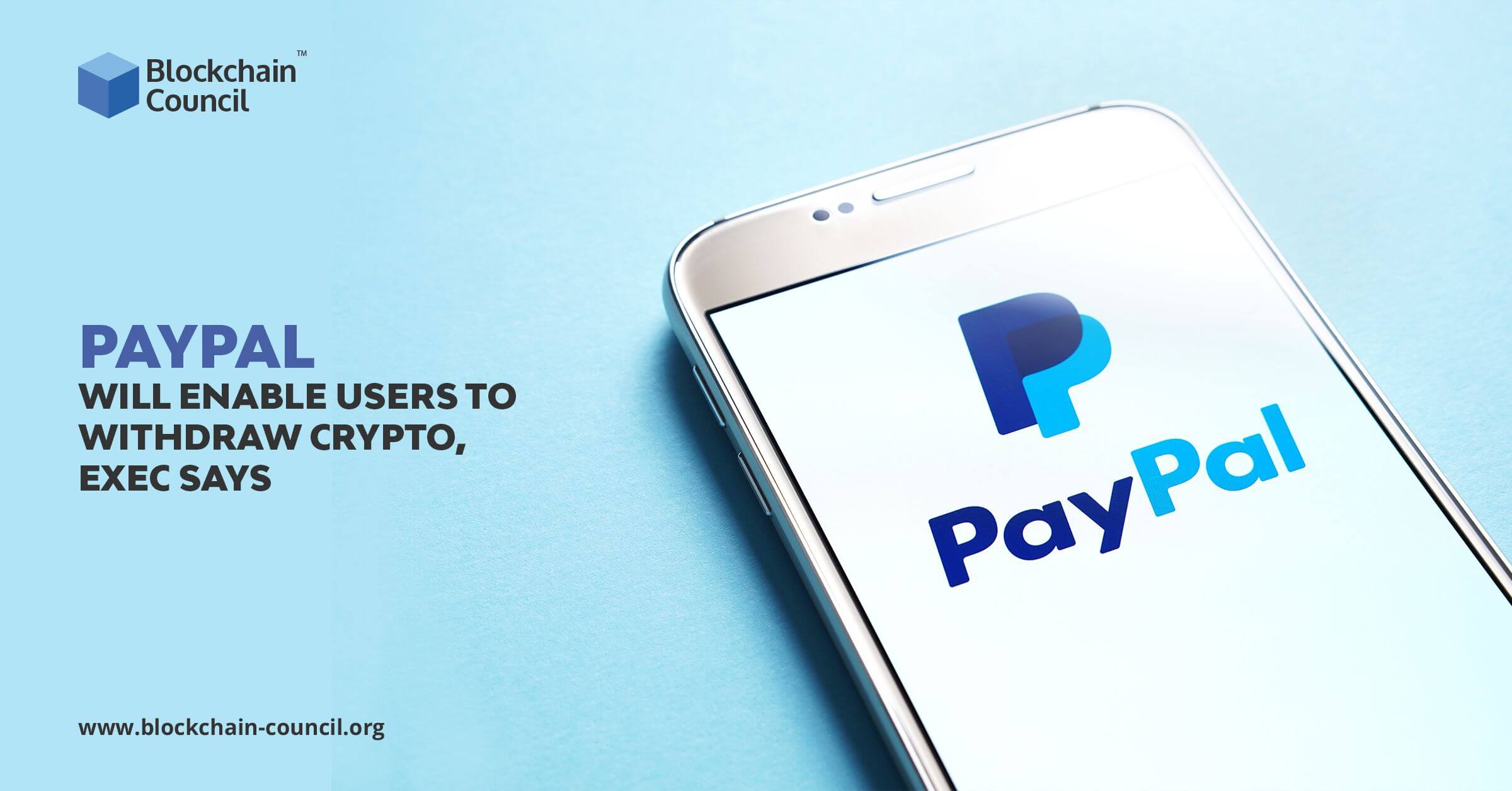 The blockchain lead of universal payments giant 'PayPal' said that the company plans to let its customers withdraw cryptocurrency to third-party wallets.

On 26th May at CoinDesk's Consensus conference 2021, 'Jose Fernandez da Ponte,' VP of PayPal Blockchain lead, notified the withdrawal process is in the works. Currently, PayPal does not allow users to transfer cryptocurrency assets off-platform, though it has enabled users to buy bitcoin as well as other cryptocurrencies since October of 2020.
Da Ponte explained that the company wants to make its platform as open as possible, providing users with choices to use different payment methods per their preference. The PayPal company has been shipping new advancements every two months on a regular basis. However, the confirmation date for the introduction of withdrawal functionality is still unclear.
Launch of PayPal Coin?
When asked about the infamous flying rumor: "PayPal's about to launch its own stablecoin," da Ponte seemed a little downbeat, saying this move is too early for the company. 
When da Ponte was probed about CBDCs (central bank digital currencies), As earlier, he had shown support for the fact that central bankers will be issuing their tokens shortly after he got in touch with several central bankers around the globe, saying "it makes sense." However, he disagreed with the common impression that only one out of CBDCs or stablecoins would come to be dominant. In fact, he believes that the CBDCs vs. Stablecoins debate is bogus, and they both can definitely co-exist. 
Based on da Ponte's experience with central bankers, they have two priorities: universal access and financial stability. He ensures there are ample ways to attain stability with digital currencies, not only by financing a stablecoin using fiat currency but potentially by financing one using a CBDC. 
Also, digital currencies could be very helpful to broaden access to the financial system, he said. He brought up that one county in California near his residence is a "banking desert," meaning there are no physical branches. He suggested that in a world where central bank digital currencies have been rolling out across the nation, it might not matter.
Nevertheless, da Ponte was very clear about the work that is needed to be done on CBDCs; he said there are many Powerpoints written, but not enough code written.
Checks in the mail
According to da Ponte, financial organizations like 'PayPal' play a natural role in disseminating CBDCs to the public when there is a need. 
The potential complication in this process could be learned during the pandemic, when some people received stimulus checks in their mail, expecting them to pay a visit to a physical bank to cash them. 
Conclusion
The company reported earnings of 1.22 billion dollars, beating the analysts' average estimate of 1.01 billion dollars. The second set of profits caused the inclusion of  PayPal's crypto buying and selling service. After the inclusion of this service, customers have been using PayPal twice as often as they were before.