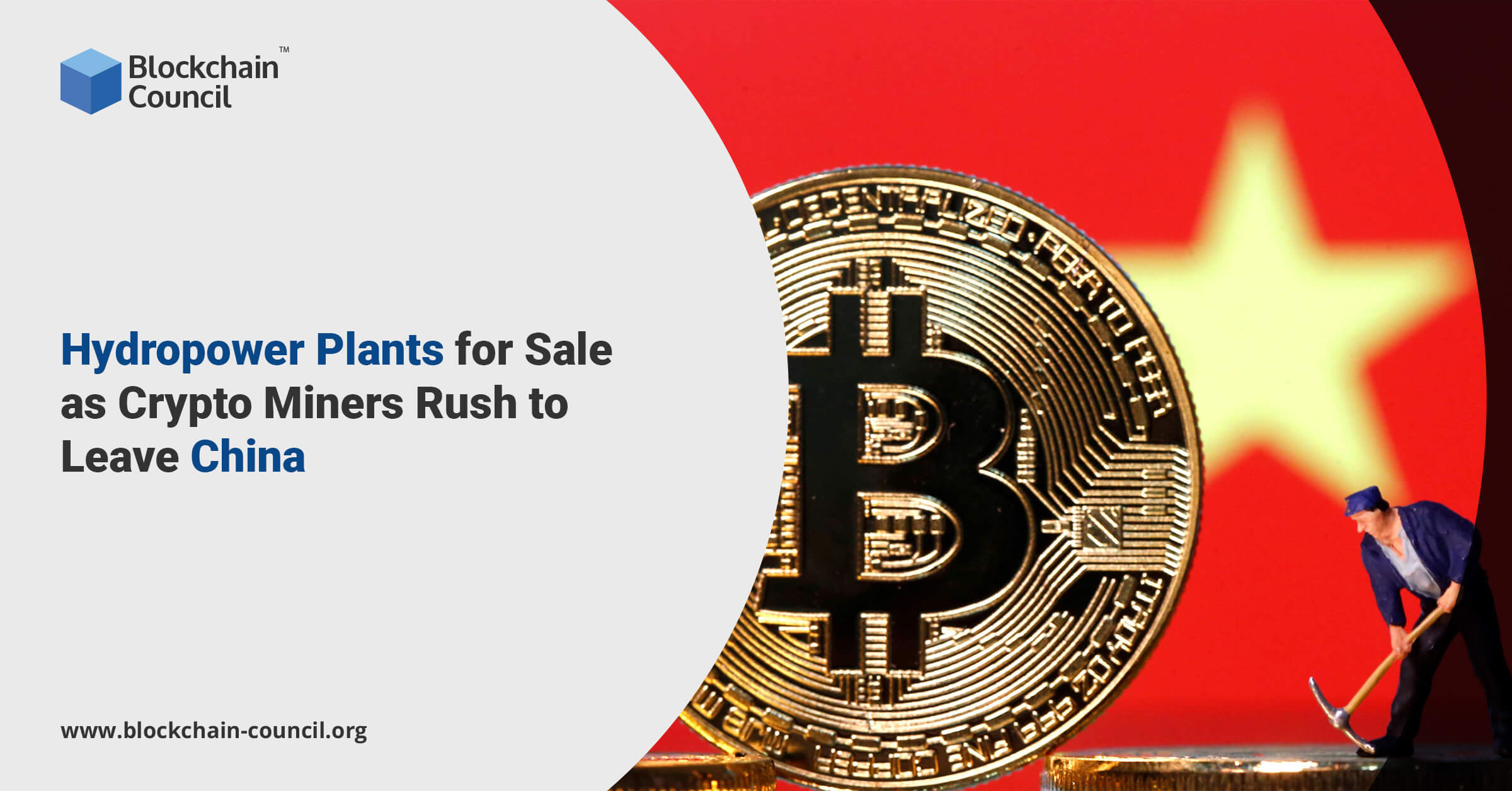 According to a report in SCMP, after the crackdown on exchanging and mining of crypto coins, holders of minor hydropower plants in China are now selling their stations considering weakening interest for Bitcoin mining energy supply in the nation. Over the recent weeks, the  China-based online second-hand market has seen a rise in minor hydropower plant listings as crypto miners are soon to leave the country. Most of these power plants are located in the province of Sichuan. This place is well-known hub for clean energy Bitcoin mining.

At the time when the crackdown was beginning to take place in the country, 
The second-hand Chinese marketplaces were largely bombarded with crypto mining gears, but now when these crackdowns have expanded, even the decent energy sources such as hydropower plants are also being auctioned.  
Earlier it was believed that the crackdown would be only affecting those provinces where fossil fuels are exploited to carry out crypto mining, but an abrupt closure of many of the biggest mining firms completely raised serious concern among the country's crypto miners. This incident caused many crypto miners in China to start searching for some alternatives.
However, the crypto crackdown in China is not a new thing. For each bull-cycle, China has always forced some type of limitations on the ecosystem of cryptocurrency.
In 2017, the Chinese government prohibited all crypto trades across the nation. However, the news is circulating that this time around, the crackdown on crypto exchanging and miners is the strictest to date.
Crypto
Miners are Migrating to North America and Kazakhstan
Before the occurrence of the crackdown, China was reported for over 50 percent of the Bitcoin mining hash rate. Simultaneously, a high grouping of crypto miners in a single spot was the greatest centralization contention against Bitcoin. Hence the recent crypto crackdown has enabled the bitcoin network to come out to be more decentralized in its nature.
The extreme crackdown has urged crypto miners in the nation to migrate to Kazakistan, where energy supply is accessible at modest costs as well as supply is funded. North American countries have likewise arisen as the suitable choice for miners to migrate their mining farms.
The crackdown also fills in as a chance for different countries to lure moving crypto miners and become a part of the ecosystem of the Bitcoin world.
Conclusion
In the past couple of months, The crackdown on crypto mining has resulted in a substantial decline in the Bitcoin network hash rate. The estimated percentage for this drop is around  70%, which is a matter of concern for miners. The block production duration has struck as highest in the last decade while the bitcoin network is leading for the enormous hardship in the history of crypto world.