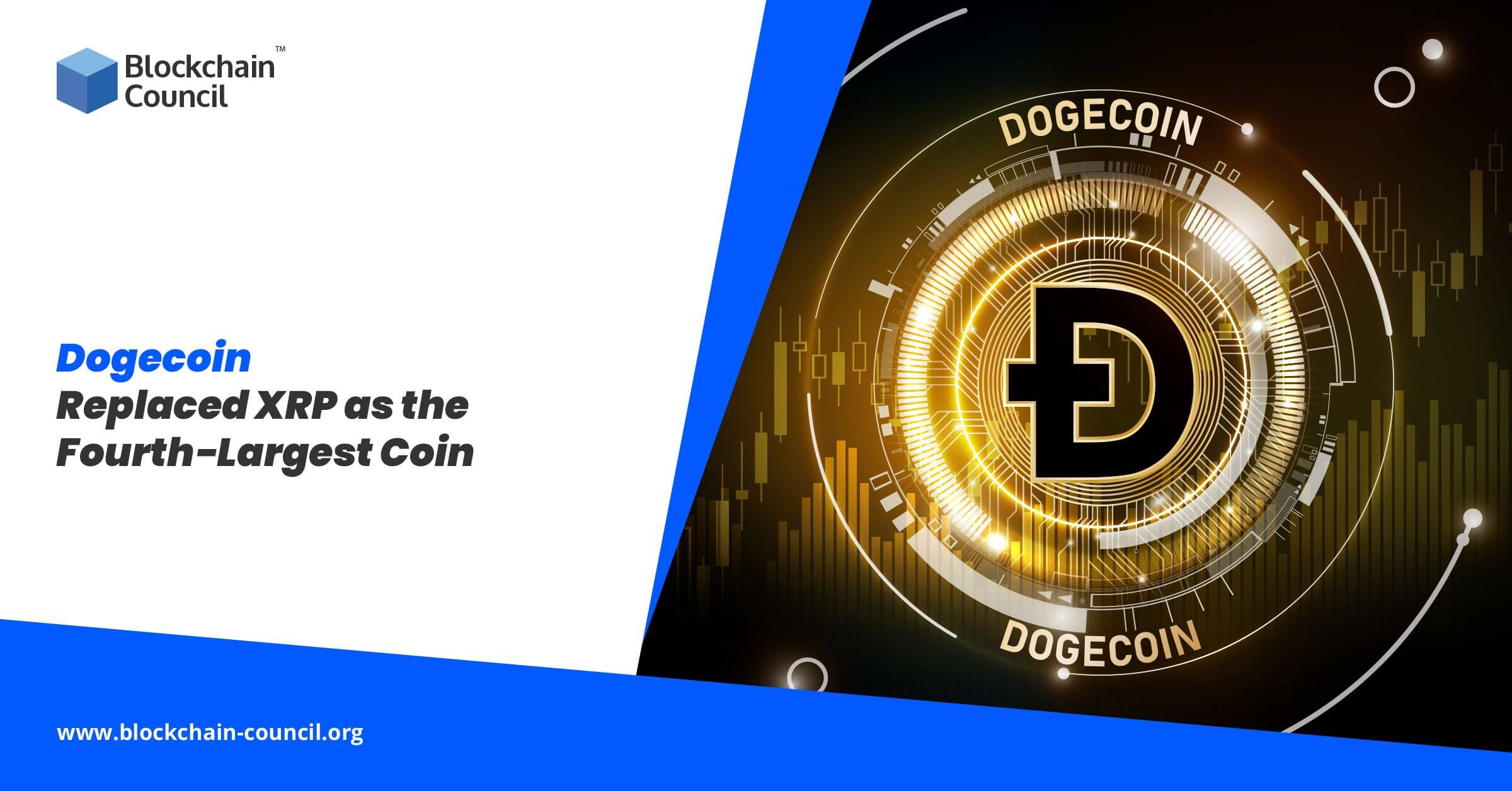 Dogecoin, which was created as a joke back in 2013 has reached a new record of around $0.43 early Monday. According to the reports, the digital currency had replaced XRP as the fourth-largest cryptocurrency by market capitalization when prices reached a new high. 

At the time of writing, Dogecoin is trading at the rate of $0.3954 with a market capitalization of $51,062,091,441.
Dogecoin is a dog-themed digital currency invented by software engineers Billy Markus and Jackson Palmer on December 6, 2013. The idea behind inventing this digital currency was to design a payment system that is instant, fun, and free from traditional banking payments. Its official website describes itself as a fun and friendly internet currency. This cryptocurrency features the face of the Shiba Inu dog from the "Doge" meme as its logo and namesake.
DOGE's Rally Raised Price Expectations For The Rest of the Year
According to Coinbase, on 17 2021, Dogecoin's value jumped 203% in just the past 24 hours to an all-time high of $0.404, giving the cryptocurrency a market capitalization of $52.2 billion. As Dogecoin continues to reach an all-time high, its market capitalization stood at over $54 billion, replacing XRP as the fourth-largest coin on Monday 19, 2021.  
According to us-bookies.com, oddsmakers see a 17 percent chance of Dogecoin reaching $1 by the end of 2021, versus 2.9% at the start of the month.
Apart from this, some posters are referring to Tuesday, April 20, as "Dogeday" on Twitter. Last week, the billionaire entrepreneur Elon Musk tweeted an image, "Doge Barking at the Moon."
Such tweets and announcements indicate that this cryptocurrency is not going to slow down. Where many dogecoin supporters are predicting the coin to hit 69 cents on 4/20, some observers consider the ongoing price rally to be a bubble.
To get instant updates about Blockchain Technology and to learn more about online Blockchain Certifications, check out Blockchain Council.