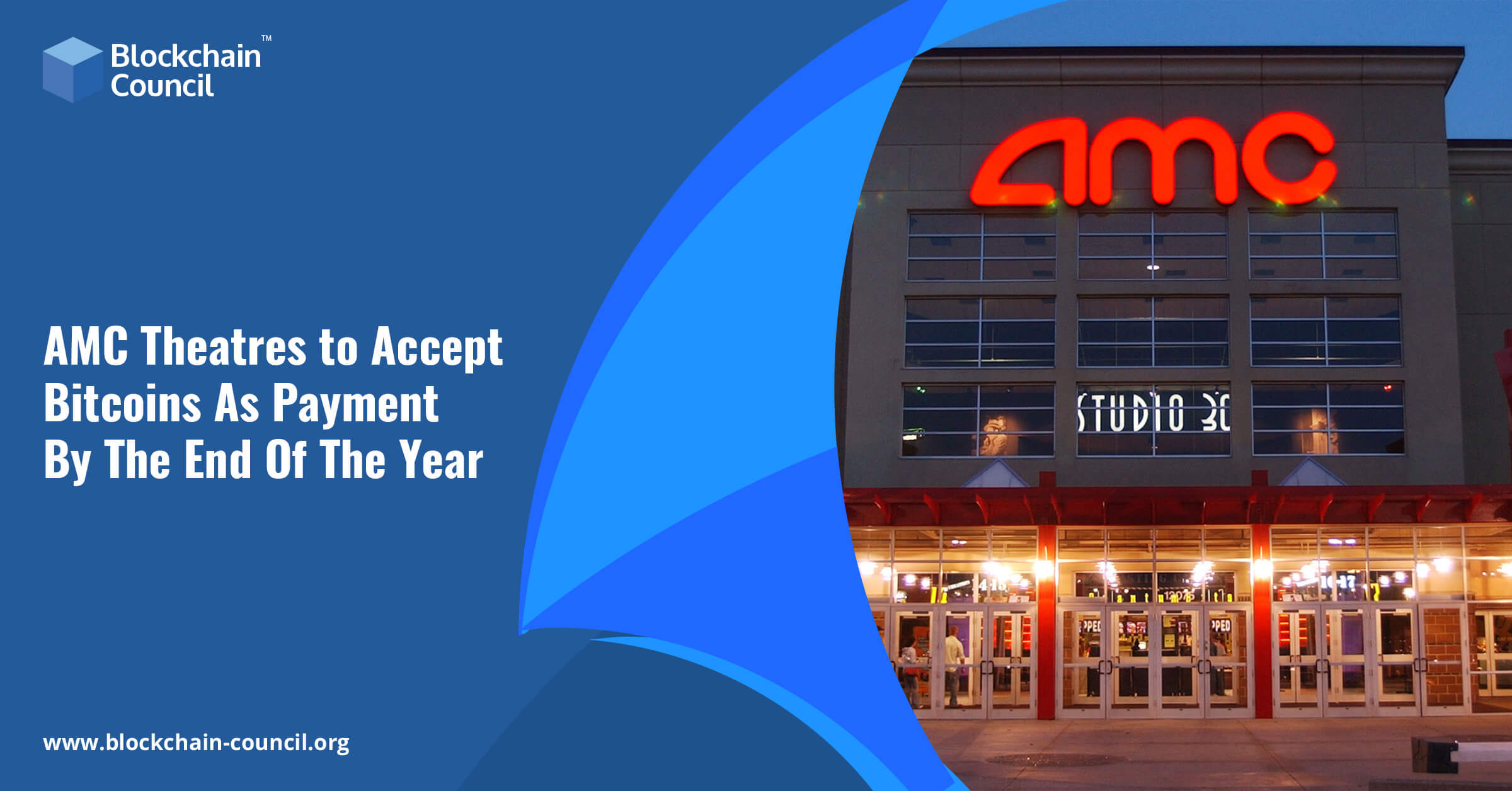 Adam Aron who is the Chief Executive Officer of the famed AMC Theatres announced on a quarterly earnings call that the company is busy in setting up an entire IT logistics division that will focus on a support system that will be able to accept payments made through Bitcoins. It is expected that before the end of this year, Cryptocurrencies will become an accepted mode of payments in the AMC Theatres.

Aron mentioned that from this year, the theatre chain is more than willing to accept payments in bitcoins for both movie tickets and also for concessions. This initiative can be understood as a conglomeration of two notable investments that have been making headlines all year round. Bitcoin is by far, believed to be the leading asset in the broader cryptocurrency domain. 
On the other hand, AMC has been a company that had stocks that were grouped with those of Gamestop ($GME) which belonged to the r/WallStreetBets Saga in Reddit this year. It was during this period of revitalization that the AMC stocks were surging over 1000 percent.
The quarterly earnings report that was released this week, revealed that the predictive numbers for the company were far better than it was expected previously. This included the expected earnings from revenues according to the predictions of the analysts, which of course were surpassed by miles. Also the firm had expected losses in the quarterly report and estimated them at a range of $0.91. However the reports of losses that came around, showed that losses stood at $0.71 per share which was only an indicator of the company doing well beyond prediction. 
The Covid-19 pandemic had turned out to be a nightmare for the entertainment industry, especially for the theatre owners. Every single theatre was closed down and the public shifted more towards the online platforms. However as the situation is slightly under control now, authorities are slowly lifting bans in a calculated manner to bring back normalcy in our lives. 
By the end of June this year, all the theatres under AMC received permission for opening up in the locations in and around the United States and an estimated 95 percent of the theatres in the international locations opened up as well. It has been reported that the theatre company had catered to almost 22 million guests in the second quarter of the year, which is tremendous.
Given how promising the data is, Aron seemed really hopeful about the fact that he believes that the fourth quarter of the year would be the one when they would finally be able to see the company generating some real profits. Most of the films that were scheduled to release last year have been rescheduled for release this year including ones that are assured blockbusters and real crowd-pullers which will draw audiences to the theatres once again. 
AMC is also planning to venture into exploring some new content as well such as live concerts of greatest bands and singers that were recorded previously. The content section would also feature sports which do attract a lot of people in general. Moreover, apart from the initiative of integrating Bitcoins, AMC is also planning to integrate with Google Pay and Apple Pay for their payment services. 
After having made this announcement, AMC shares have suddenly jumped up 3 percent.
Through this initiative, AMC theatres have joined the long list of companies that are integrating with and implementing cryptocurrencies such as Bitcoin, Ethereum and others in their businesses in more than one way and these companies are generally publicly traded. We have all seen examples of such when Tesla, owned by Elon Musk, whom some refer to as the 'Dodge King', started accepting payments in Bitcoins before during the middle of May he had suddenly stopped doing so, because of the adverse effect the entire mining process of Bitcoin was having on the environment. 
However, with the implementation and use of clean energy resources for mining, these concerns have been addressed as much as they could have been by now. As a result Musk has declared that he will reconsider his decision and just may start accepting Bitcoin payments all over again. 
Moreover we have seen how fintech startups and companies have started adopting cryptocurrencies a lot more than previously. Companies like PayPal are integrating cryptocurrencies for payments and other services and startups like Microstrategy and Square are investing heavily in crypto as well. Elon Musk, the owner of Tesla and SpaceX recently reported that he may reportedly own a staggering number of around 42,000 Bitcoins himself. 
Global brands such as Coca-Cola, Lamborghini, Audi, Gucci and so many others have also joined the crypto revolution by launching their Non Fungible Token collections which are globally available online.
Hence AMC believes that they are headed in the right direction by adopting a crypto strategy for the future and they may also open up newer opportunities along with further developments in this domain.