Certified Polygon Expert™ Interactive Live Training
This certification is aimed at helping you study and comprehend Polygon framework from a fundamental standpoint, setting the stage for understanding Polygon as a protocol used for enhancing blockchain networks. The major goal of this certification is to provide you with the skills you'll need to succeed in the rapidly evolving world of open-source technologies.
Created By Vikash Kumar Das
$249
Add to cart
Language: English
Lifetime
This is an exam-based certification, which makes sure you gain the much-needed skill-set required to build and excel in the newly trending Polygon framework, making you aware how this technology can provide faster and cheaper transactions, and can therefore prove to be a new kick-start in reshaping your career choices.
Learn how Polygon works
Analyze why Polygon is gaining traction over Ethereum
Understand Polygon architecture, features, advantages and risks
Explore Polygon use cases
Grasp an in-depth understanding of the Polygon framework

Understand Ethereum with acquired knowledge

Have an overview of Smart Contracts

Build knowledge about Polygon use cases
Blockchain Council Certification

Lifetime access to the course content

24*7 Support for all your queries
What does a Polygon Expert do?
The polygon expert will be able to improve Ethereum based blockchain projects in terms of efficiency and availability while keeping the transaction costs low. A Polygon Expert professional will be able to recommend design considerations and implementation of Polygon networks in a Blockchain project identifying potential benefits and risk factors.
After you successfully complete the Certification, you can have various opportunities in your professional growth. You can be:

Blockchain Expert

Blockchain Developer

Blockchain Architect

Blockchain Consultant
What are the domains where Polygon Experts work?
Cross-border payments

Finance and Insurance

Banks and others

Gaming industry
Blockchain Consultant

Blockchain Expert

Blockchain Architect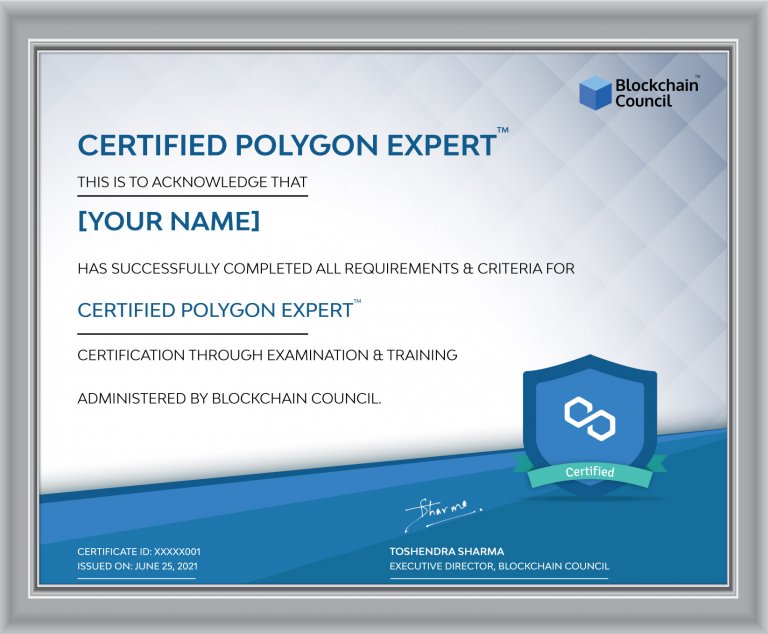 Greetings to everyone at Blockchain Council! I recently completed my course on Blockchain from the council. I'm especially impressed with the quality of your content.
I have to say that the Blockchain Council has some superb video tutorials on multiple topics which are a need of the hour. It is challenging to learn the concepts about new technology until it's in the nascent stage.
Blockchain Council has provided me with some of my greatest skill sets. Being a learning manager, often it's not easy to guide the team on a new concept unless you are well versed with it yourself.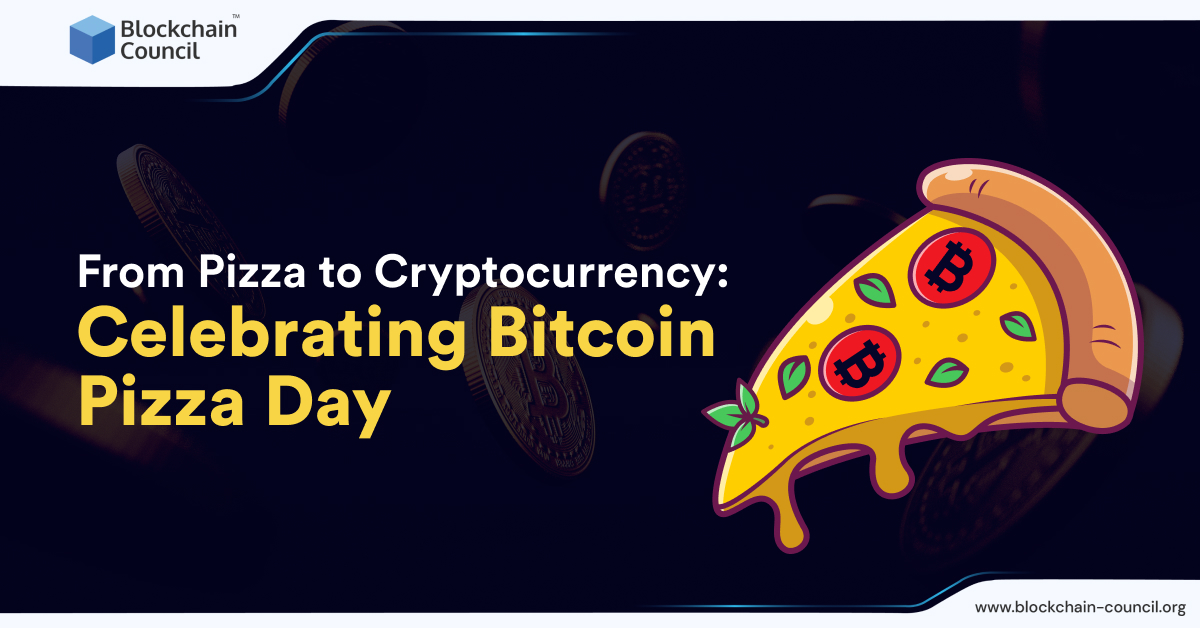 Summary: Bitcoin Pizza Day originated from a historic purchase made by Laszlo Hanyecz in 2010,…