Certified Metaverse Expert™ Interactive Live Training
Metaverse is a shared, online 3D space where users can interact with each other and with computer-generated objects and avatars. The Metaverse opens up a whole new world of economic prospects, from virtual music events to NFT-based products, to name a few. Owing to its vast potential in benefitting the digital world, many big tech giants are already taking a leap and entering the world of Metaverse. The virtual reality universe calls for techies and individuals who want to build their skills in this ecosystem.
Created By Vikash Kumar Das
$249
Add to cart
Language: English
Lifetime
The certification aims to provide a deeper understanding of the Metaverse and offer you a glimpse of the emerging future of the Web and the way we will interact with it. Successful completion of this certification will enable you to comprehend Metaverse in a more effective manner, giving you a significant advantage in the newly emerging digital world. Overall, you will gain insights and following key points:
Know what it means to be a Metaverse Expert
Explore various technologies involved in Metaverse
Learn how you can get started with Metaverse
Explore different Use Cases of Metaverse
Grasp an in-depth understanding of Metaverse

Have a detailed overview of different use-cases of Metaverse

Have an overview of different types of associated technologies
Blockchain Council Certification

Lifetime access to the course content

24*7 Support for all your queries
What does a Metaverse Expert do?
A certified Metaverse Expert is a skilled professional who understands Metaverse in a comprehensive way. An expert of Metaverse is someone who is well equipped with the technologies and operations that are involved in the Metaverse ecosystem. A Metaverse expert can therefore use this extended knowledge in exploring future possibilities in this newly emerging digital world.
After you successfully complete the Certification, you can have various opportunities in your professional growth. You can be:

Game Developer

Metaverse Enthusiast

Metaverse Developer

Blockchain Architects

NFT Enthusiast
What are the domains where Metaverse experts work?
Gaming Industry

Blockchain Projects

Creatives and Designers

Technology Organizations focusing on social-media and collaboration products
Game Developer

Metaverse Enthusiast

Metaverse Developer

Blockchain Architects

NFT Enthusiast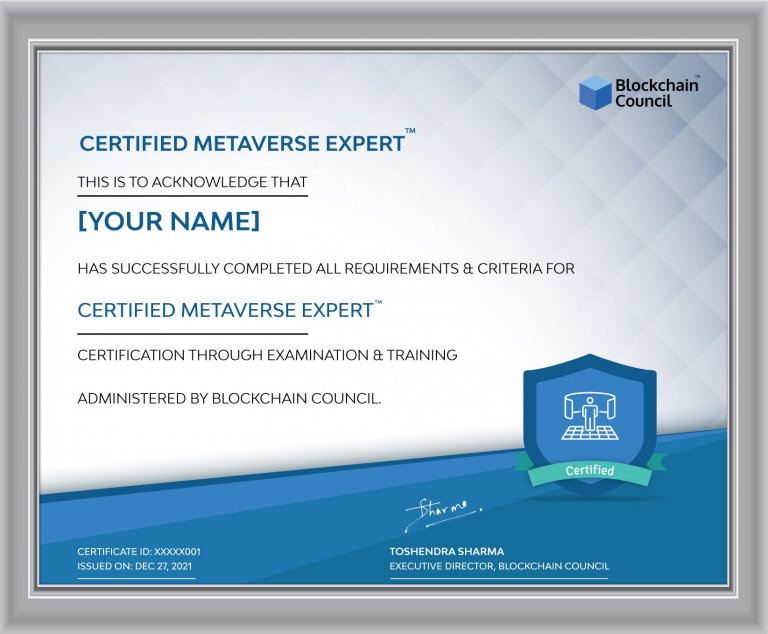 Greetings to everyone at Blockchain Council! I recently completed my course on Blockchain from the council. I'm especially impressed with the quality of your content.
I have to say that the Blockchain Council has some superb video tutorials on multiple topics which are a need of the hour. It is challenging to learn the concepts about new technology until it's in the nascent stage.
Blockchain Council has provided me with some of my greatest skill sets. Being a learning manager, often it's not easy to guide the team on a new concept unless you are well versed with it yourself.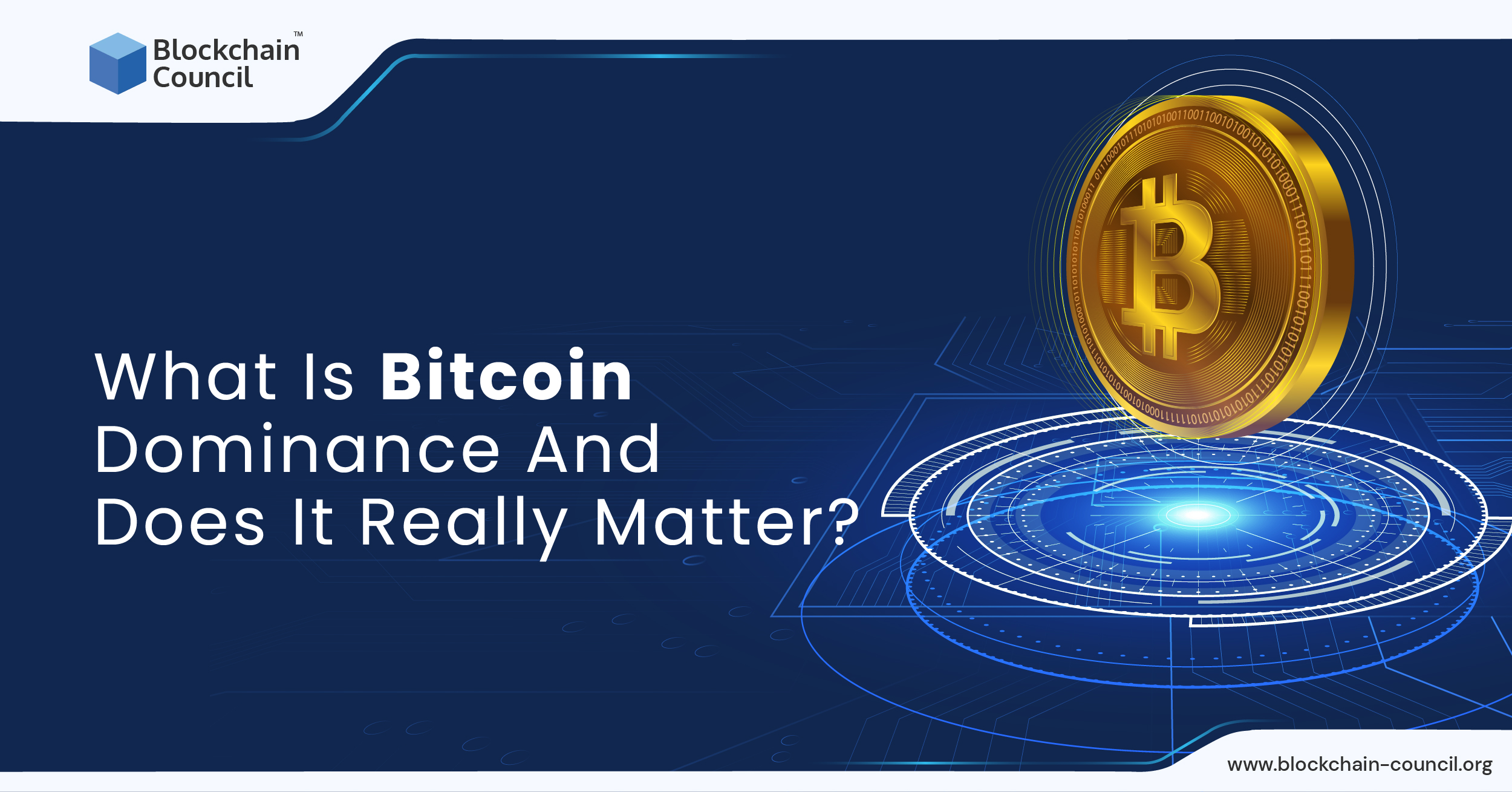 In the crypto world, Bitcoin (BTC) is still the boss. Even though there are about…