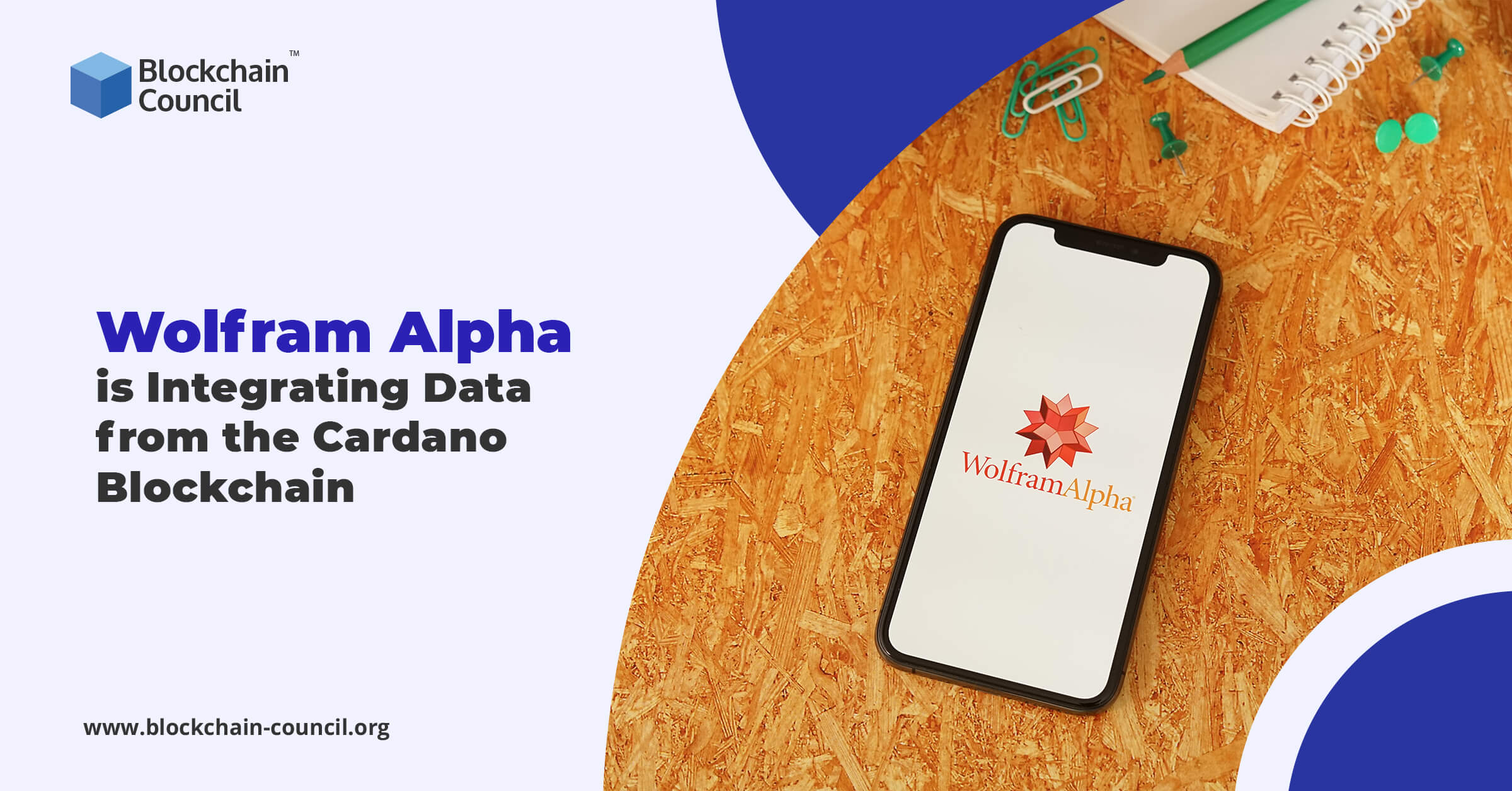 According to the recent announcement, Wolfram Blockchain Labs (WBL), a subsidiary of Wolfram Research, teamed up with IOHK that was founded in 2015. As part of this collaboration, Wolfram and IOHK will integrate Cardano's blockchain data into Wolfram Alpha. It is expected that the combined efforts will be rolling out in late 2021.

This innovative partnership will integrate Cardano's blockchain data into Wolfram Alpha, granting developers a method to combine external data into their smart contracts.
Wolfram Alpha is an NLP tool and the world's largest computational knowledge engine that provides various technical services such as Apple's Siri assistant and Alexa intelligent assistants. WBL provides various services, including computational intelligence for blockchain-based smart contracts, direct access to blockchain data, educational programs, and analytical tools for crypto-assets.
IOHK is a global blockchain research and development company that utilizes peer-to-peer innovations to facilitate financial services to millions of people. Currently, a company is studying new tools and standards for cryptographic research and cryptocurrency architectures.
Collaboration to Enable Blockchain-based Commerce and Business Model Transformation
To assist in developing smart, contract-based applications as the purpose to enable blockchain-based commerce and business model transformation, IOHK is working jointly with WLB.
Charles Hoskinson, CEO of IOHK, expressed his views regarding this partnership, saying that they are happy to be a select group of blockchain platforms WLB has chosen to integrate into their platform. He further mentioned that "partnership promises to add value to the products offered by both the reputed companies."
As part of the partnership, Jon Woodard of WBL stated that they are impressed by Cardano's vision and work and are excited to extend Wolfram technology's tools to support their aim."
It was also stated that WBL course material will now introduce Cardano-based content to educate developers on using Wolfram tools and Oracles for Cardano Blockchain.
Other Achievements in the List 
Recently, IOHK also announced a new interoperability feature for the Cardano platform. This feature will allow smart contracts to be run on the Cardano blockchain, without the necessity to be familiar with a Cardano-based coding language.
Moreover, Wolfram's computational technology and knowledge base were integrated with major blockchains such as Bitcoin and Ethereum. ARK blockchain framework and Bloomberg are also other integrated platforms.
To get instant updates about Blockchain Technology and to learn more about online Blockchain Certifications, check out Blockchain Council.