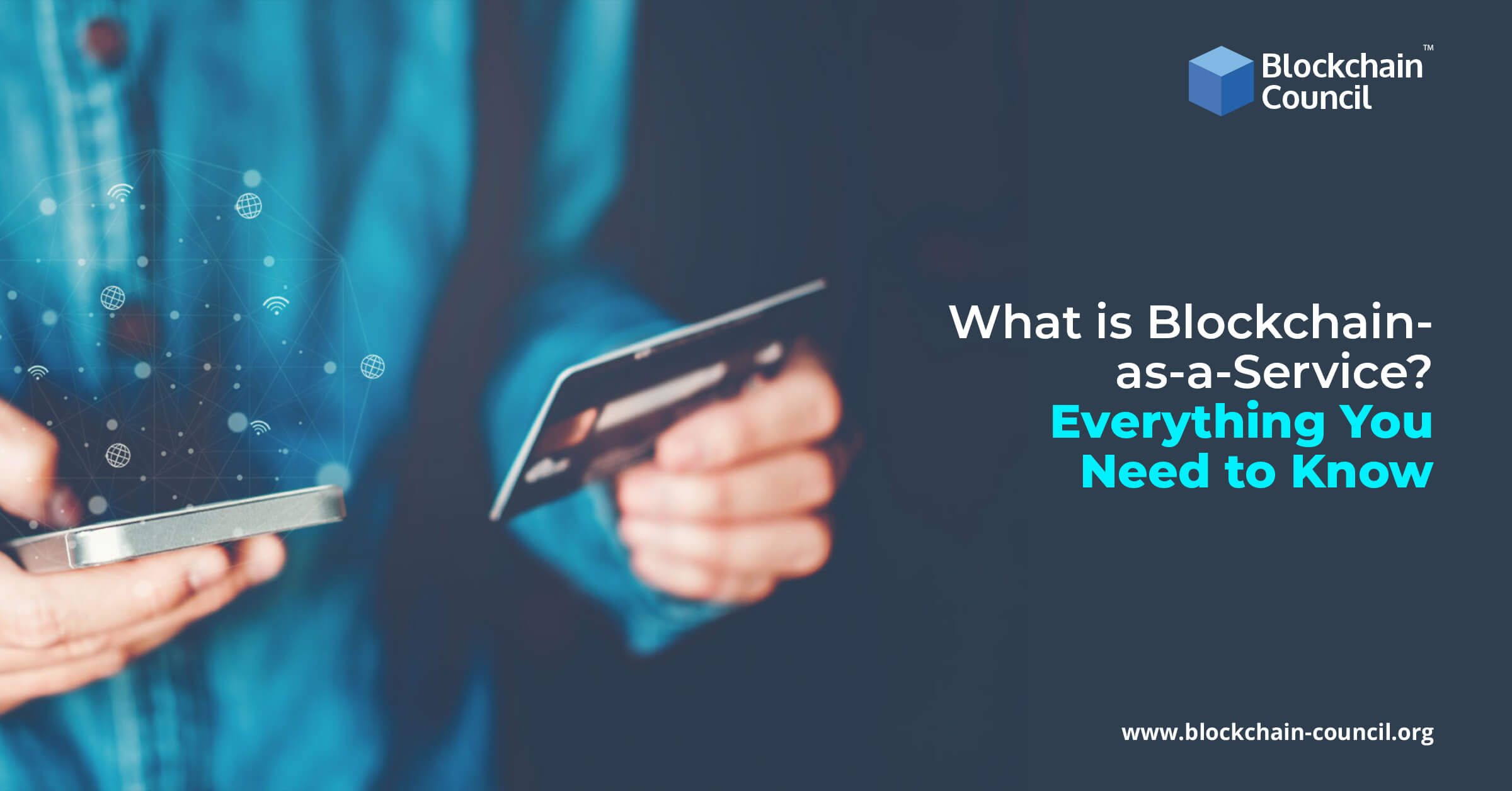 Are you new to the concept of BaaS? Want to learn about everything related to it? In this article, let's deep dive into what is BaaS, its importance, how to select the best one, and who are the top BaaS providers.

Table of Contents 
Introduction to BaaS 

Why Organizations are Embracing BaaS

How to Select the Right BaaS Platform

Some Largest BaaS Providers 

Concluding Lines 
Introduction to BaaS 
Blockchain-as-a-Service is the third-party creation and management of cloud-based networks for building blockchain apps, smart contracts, and other suitable functions. It describes how a third party installs, hosts, and maintains a network on Blockchain on behalf of other organizations. The introduction of Blockchain as a service is a notable advancement and a crucial landmark in the Blockchain world. Today, it is widely used in sectors such as finance, supply chain, and telecommunications, and others to give companies exposure to distributed ledger technology without making their hands dirty.
Want to become a Certified Blockchain Developer? You are just a click away!
Why Organizations are Embracing BaaS
Blockchain started with Bitcoin, but today it is being used by a host of big organizations and businesses to monitor and move any number of assets worldwide. Platforms based on BaaS offer businesses the opportunity to build decentralized apps(Dapps) and smart contracts while permitting service providers to manage the network itself. This model offers modular, preconfigured networks and infrastructure, thus allowing companies to take advantage of the oft-cited benefits of Blockchain such as data security, building trust, enhanced transparency, without investing in expensive in-house computing resources. Moreover, it offers built-in connections to needed services and charges customers on a pay-as-you-use basis.
How to Select the Right BaaS Platform
In this section, we will discuss some of the points to keep in mind while selecting the right platform for your enterprise.
Backend Services such as mainstream technologies and integrating popular services are crucial. 

Data Security is the necessary requirement to ensure that application within the platform is not exposed to threats and risks. A guard mechanism is necessary that can control data flows, active monitoring tools, computing resources, etc.

Costing Control is another parameter to consider while selecting the right platform. One should check whether the platform offers cost-effective solutions or not.

Backend services should have integration capabilities so that they can integrate into the architecture without modifying the old legacy network.

A scalable environment is another crucial parameter to meet the demanding increase in the number of nodes as and when the business grows.

Apart from all of this, Integrating an identity management (IAM)platform would make the Blockchain tightly secure and will allow enterprises and businesses to grant permission to individuals.
Some Largest BaaS Providers 
In this section, let's explore some of the world's largest BaaS providers.
Back in 2015, Microsoft founded Azure Blockchain Service, which is based on the Ethereum Blockchain. The service strives to enable Blockchain developers and enterprise clients to experiment with the technology with just a "one-click cloud-based blockchain development environment."
Launched in 2018, Amazon Managed Blockchain-AWS is the most popular BaaS platform that makes it simple to manage scalable blockchain networks using Ethereum and Hyperledger Fabric frameworks. This provider automatically scales to meet the demands of thousands of applications running millions of transactions and eliminates the expenses required in the creation of the network.
IBM's BaaS deploys Hyperledger Fabric and has been used extensively across various domains, including finance, food supply, advertising, etc. This provider pre-empts and manages information risk, offers enhanced scalability, and ensures smooth operation.
R3 Corda is an open-source blockchain platform that offers easy cloud-based deployment and quick setup of nodes with Docker. It enables companies to transact instantly and privately using smart contracts. Moreover, it offers a built-in blockchain application firewall to grant additional security. Its interoperability allows Blockchain developers to operate with more than one application instantly.  
Concluding Lines 
Blockchain as a Service is a promising service that can help your organization gain a competitive advantage and make your business future-ready. If challenges are considered, and risks are managed proactively, experts agree that the BaaS model will penetrate multiple industries, and the BaaS provider can help you take the next big tech leap. 
To get instant updates about Blockchain Technology and to learn more about online Blockchain Certifications, check out Blockchain Council.