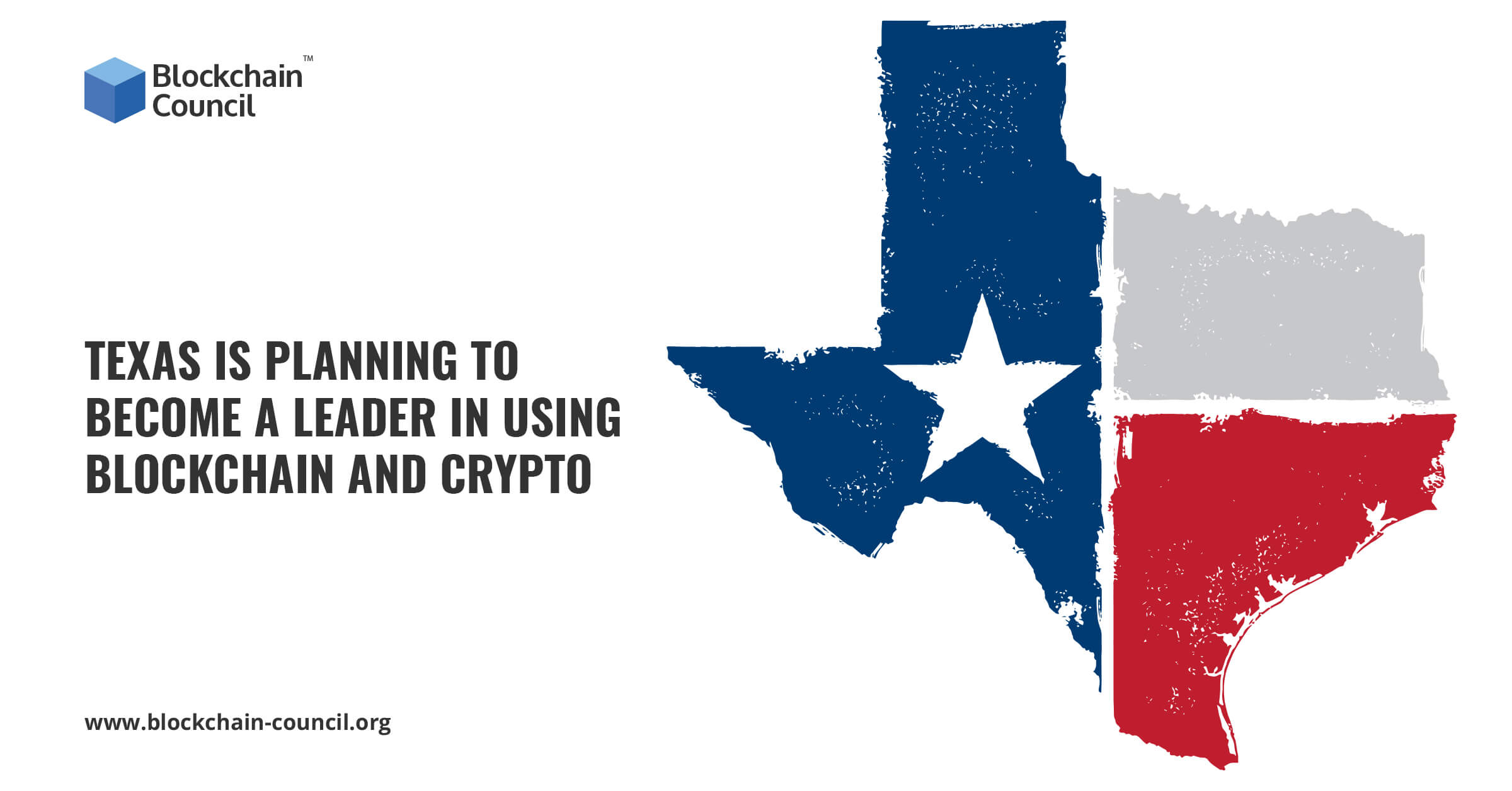 The state of Texas in the United States is reportedly gearing up and aiming to establish itself in the position of a leader when it comes to the use and application of the globally popular technology of Blockchain. In addition to that, the state is also aiming to become a leader in the crypto asset mining sector after the recent crackdown on crypto mining in China made headlines around the world.

According to a report which was published by Forbes on the 2nd of October, Lee Bratcher, who is a former Captain of the United States Army and also the Honorable Founder and the President of the Blockchain Council in Texas, is going to host the Texas Blockchain Summit, on Friday, October 8, 2021. This is basically a one-day event, where several luminaries from the world of crypto will be assembling together to discuss the essential issues regarding the latest advancements and developments in the world of digital assets. 
Count me in as a crypto law proposal supporter.

It is increasingly being used for transactions and is beginning to go mainstream as an investment. (Fidelity, etc. trying to get Bitcoin ETF).

Texas should lead on this like we did with a gold depository. https://t.co/1z25mtgnmu

— Greg Abbott (@GregAbbott_TX) March 29, 2021
Texas Is Becoming A Mecca For Bitcoin Miners.#Bitcoin @Nasdaq @Bitcoin https://t.co/mNaSBG6EIT

— Greg Abbott (@GregAbbott_TX) May 5, 2021
Blockchain is a booming industry that Texas needs to be involved in.

I just signed a law for Texas to create a master plan for expanding the blockchain industry in Texas.#Blockchain #Bitcoin#cryptocurrency pic.twitter.com/bMKXxxYooe

— Greg Abbott (@GregAbbott_TX) June 5, 2021
It's happening!

Texas will be the crypto leader.

Cryptocurrency is now coming to Texas grocery stores.

H-E-B is putting cryptocurrency kiosks into some Texas grocery stores.#cryptocurrency @HEB https://t.co/e4CNsSbd0s via @chron

— Greg Abbott (@GregAbbott_TX) June 19, 2021
These luminaries include famous personalities such as Senator Cynthia Lummis from Wyoming, Senator John Cornyn from Texas, Senator Ted Cruz also from Texas, and Nic Carter, who is the Co-Founder of Coin Metrics. 
The Texas Blockchain Council is actually a popular non-profit industry association, and it is an amalgamation of individuals, entities, and companies that are engaged in a large variety of industries that are linked to Blockchain technology. According to a host of social media posts on Twitter by some of the participants, it is pretty evident that they are willing to make sure that the state of Texas ends up as the jurisdiction of choice for every innovative endeavor related to Blockchain.
Finishing thoughts: Are you interested in developing your own Blockchain based applications and changing the world?
Learning Blockchain and Smart Contracts are easy now, all thanks to reputed online courses and training sessions from Blockchain Council, which is one such organization that offers amazing and effective online training and certification programs to aspiring trainees to render them desired competencies so that they have a successful career in the Blockchain space. Keeping the rising demands of blockchain professionals in mind, Blockchain Council certifications are diversified to meet each aspirant's discrete needs. They have a host of training and courses on Blockchain systems and Smart Contracts that provide world class knowledge and support.
To get instant updates about Blockchain Technology and to learn more about online Blockchain Certifications, check out Blockchain Council.