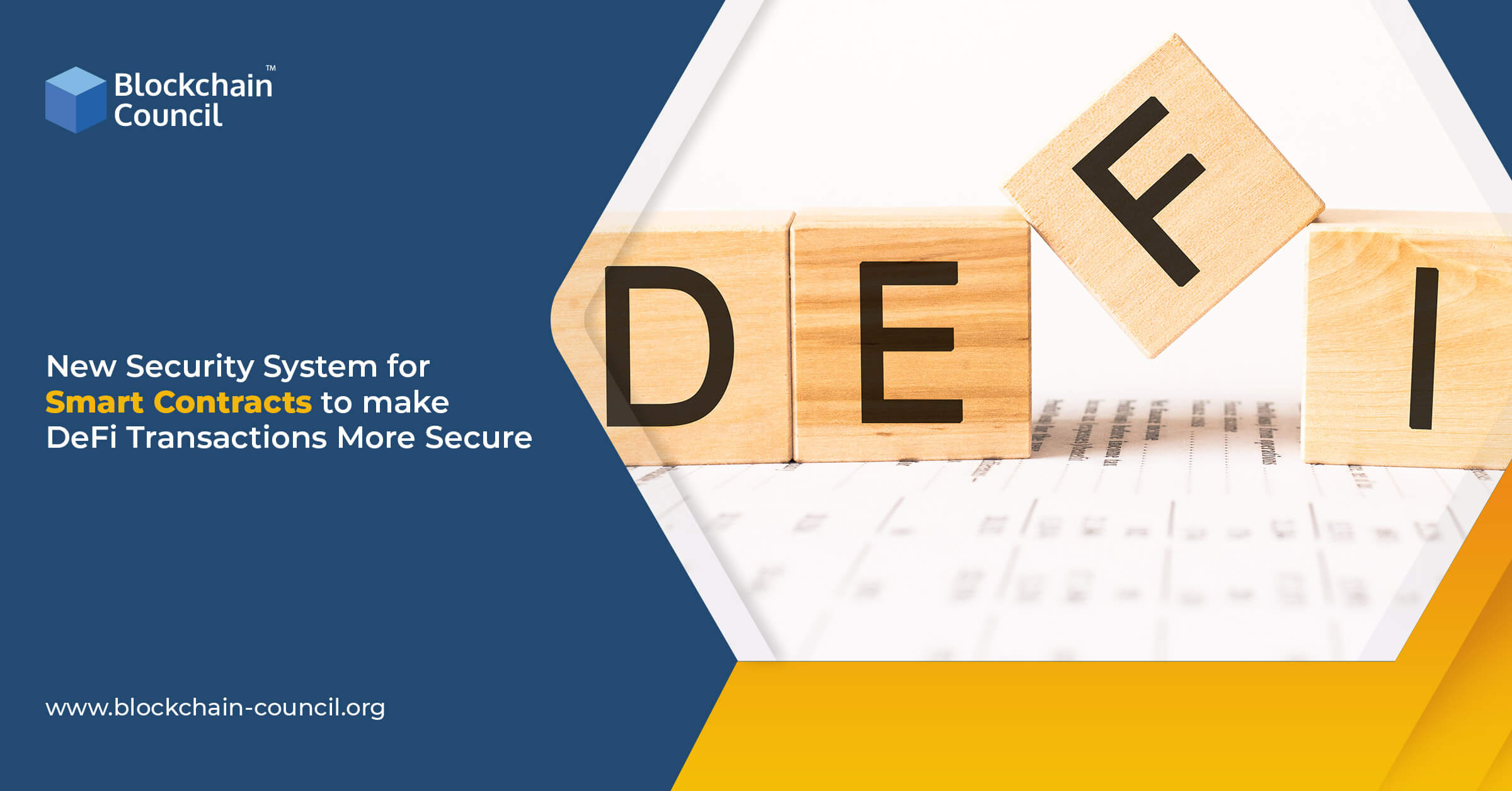 This article talks about Ethereum Trust Alliance — a group of blockchain companies working on a security system for smart contracts. The article explains the concept of smart contracts, why Ethereum Trust Alliance is working on smart contracts security mechanisms, highlighting a new registry system.

Table of Contents 
Understanding Smart Contracts

Why New SecurityStandards for Smart Contracts 

A New Registry System for Smart Contracts- What's That?

Concluding Lines
Understanding Smart Contracts
A smart contract can be described as a computer code that can facilitate the exchange of money or anything valuable in a transparent, conflict-free way while avoiding middleman's services. When running on the Blockchain, smart contracts becomes like a self-operating computer program that executes automatically when desired conditions are met. A few of the benefits of smart contracts are:
They work without involving any intermediaries to confirm the agreement.

Offers high speed of execution and automates tasks, which results in the elimination of errors.

Reduces cost due to the elimination of intermediaries/middlemen.

Unlike traditional contracts, these are encrypted, and cryptography keeps all the documents secure.
But it suffers from various issues. One of the major challenges is that changing smart contracts is virtually impossible. Moreover, there are weak legal regulations for smart contracts and high dependence on programmers, and exposure to bugs.
If you want to learn more about smart contracts and become a Certified Ethereum Expert, we are here to assist you!
Why New Security Standards for Smart Contracts 
Decentralized finance(known as DeFi), which refers to digital assets and financial smart contracts, protocols, and decentralized applications, continues to make a rapid impact on the crypto market; it has over $13 billion of the total value locked(TVL) according to DeFi Pulse. DeFi protocols aim to create a financial world that's open for all and minimizes one's need to trust central authorities, unlike the traditional finance system.
Although Defi protocols have been growing surprisingly, a number of illegitimate projects have come to success. Harvest Finance was recently hacked where an attacker gained $24 million from its pools. Last month, in Nov.2020, Value DeFi protocol appeared to have been the victim of a $6 million flash loan exploit. Not only this, but SushiSwap gets handed over where the creator controversially sold $13 million of dev funds, causing a market crash.
Thus to deal with these fraudulent activities, hacks, and risks, Ethereum Trust Alliance recently announced that it is actively working on creating standards that will ensure secure Ethereum smart contracts.
This is because the majority of the DeFi protocols(over 200) are built on the Ethereum Blockchain network. Thus introducing new standards for Ethereum smart contracts will improve DeFi transactions.
Thus, to deal with the security issues in smart contracts and to set new standards for smart contract transactions., Tom Lindeman, a former managing director of the Ethereum Trust Alliance(ETA), has joined the Enterprise Ethereum Alliance's (also known as EEA) "EthTrust Security Levels Working Group." 
A New Registry System for Smart Contracts- What's That?
Daniel Burnett, executive director of the Enterprise Ethereum Alliance, mentions that his team aims to solve the issues that members have revealed regarding Ethereum Blockchain.
Explicitly, the current working group aims to fix security flaws in smart contracts by developing a specification and registry framework to enable consumers to become more informed about how to distinguish which contracts have undergone comprehensive security tests. 
Specifically, the new working group plans to address security issues related to such contracts. The group aims to define specific requirements that smart contracts must exhibit to be regarded as secure.
Pierre-Alain Mouy, a former product owner of ETA and managing director at NVISO Security, expressed his view regarding a formal verification process for smart contracts security. He explains smart contracts security into three validation levels.
In the first level, the smart contract will be undergoing automation. If a smart contract proceeds to level two, individuals will perform a security audit, and in the third level, additional specifications and test cases written to verify the contract's properties will be performed. After this verification process, the initiative's registry system will facilitate exchanges.
Concluding Lines 
There has been a growing interest in securing smart contracts. Big Four firm PricewaterhouseCoopers also seems to be interested in using Yield Far to provide smart contract ratings for companies interested in the Blockchain industry. In addition to security firms performing audits, for example, Vaiot, a blockchain-based company, is also discovering methods to ensure smart contract security. The enhancements of these smart contracts will definitely enhance DeFi space to the next level in the years to come.
If you are interested in learning more about Blockchain and smart contracts, we are here to make you a Certified Smart Contract Developer. 
To get instant updates about Blockchain Technology and to learn more about online Blockchain Certifications, check out Blockchain Council.