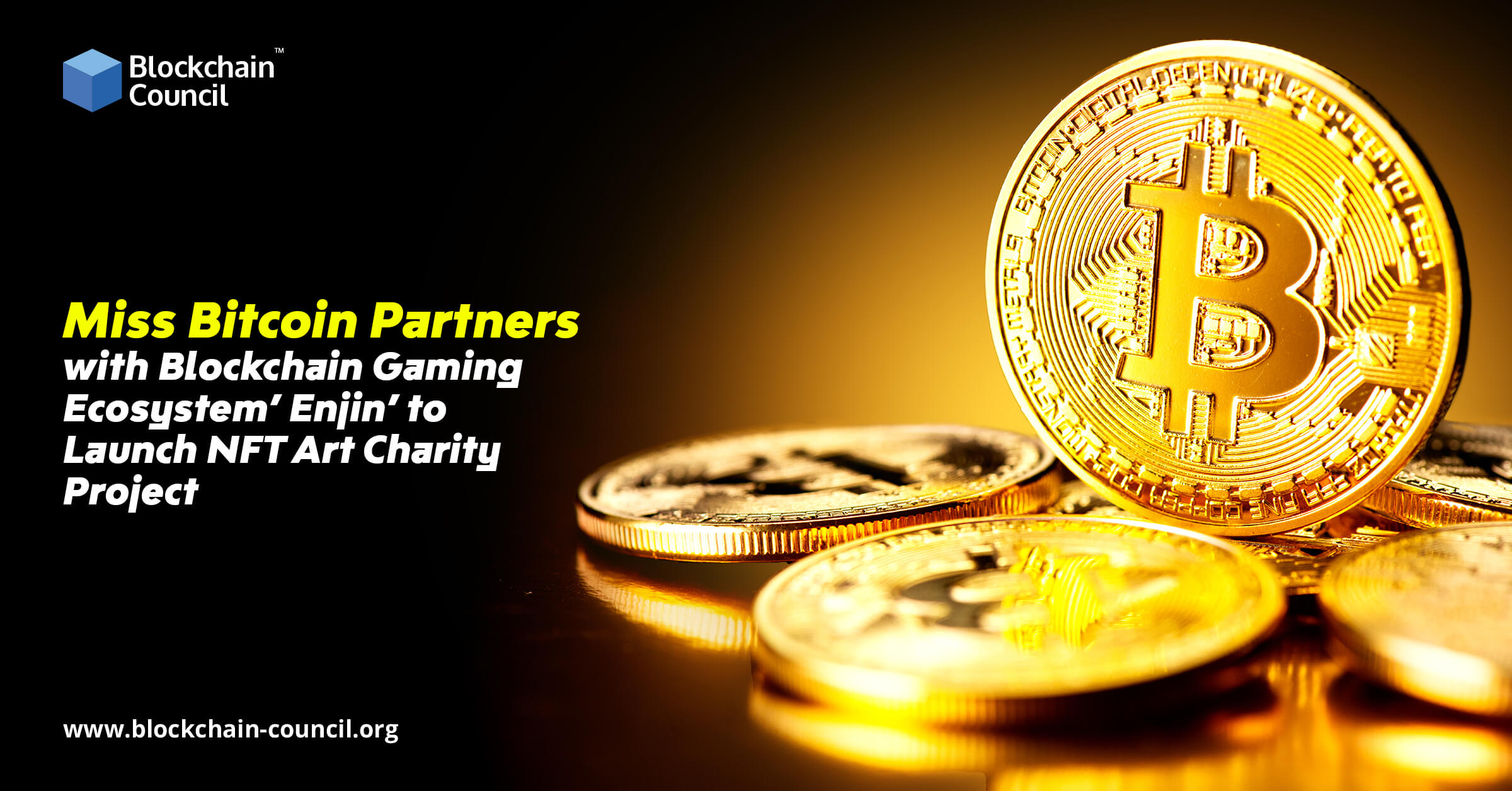 According to the latest announcement, Mai Fujimoto, known as Miss Bitcoin, has partnered with Enjin network, a Blockchain-based gaming platform, to launch Japan's first non-fungible token charity project through the Kizuna platform. 

Gracone's Kizuna platform, started in 2017, aims to educate individuals about Blockchain's potential and non-fungible tokens for mainstream uses, especially in terms of charity.
It was mentioned that the project's first initiative will include the sale of tokenized artwork to raise funds for DxP that helps teenagers facing challenges during the COVID-19 outbreak.
Since 2011, Miss Bitcoin has actively enhanced Bitcoin's awareness, and in 2017, she started the Kizuna project and helped the media to share several charity use cases for Blockchain technology.
Blockchain is a peer-to-peer, decentralized distributed ledger technology. Unlike the traditional donation systems, records on Blockchain are digitally recorded on an immutable ledger, providing improved transparency, efficiency, and verifiable proof of donation.
NFT Campaign Will Bring Joy to Many People
As a part of the announcement, Fujimoto expressed her views and stated,
"When fans purchase NFTs drawn by artists and celebrities, they will not only enjoy the art but also directly contribute to those in need." She strongly believes that this particular NFT campaign will bring happiness to many people.
The report mentioned that the Kizuna platform aims to raise over 2,000,000 JP through the sale of NFTs. 
Kizuna platform also plans to explore more possibilities for using NFTs in order to respond to critical issues such as global pandemic, poverty, and environmental conservation. Moreover, it plans to start new Blockchain charity services as well.
Mai Fujimoto believes that the NFT charity project perfectly represents the Japanese concept of "Sanpo Yoshi," also known as three-way satisfaction, which describes transactions that are good for the seller, good for the buyer, and good for society as well.
Fujimoto Talks About Her Future Goals
Fujimoto felt fortunate about her collaboration with the Enjin team. She also talked about her future goals, where she stated that she won't limit her activities to the platform Kizuna but will collaborate with players all across the globe. In the near future, she is planning to gain more collaborators and supporters to maximize the impact. 
To get instant updates about Blockchain Technology and to learn more about online blockchain certifications, check out Blockchain Council.