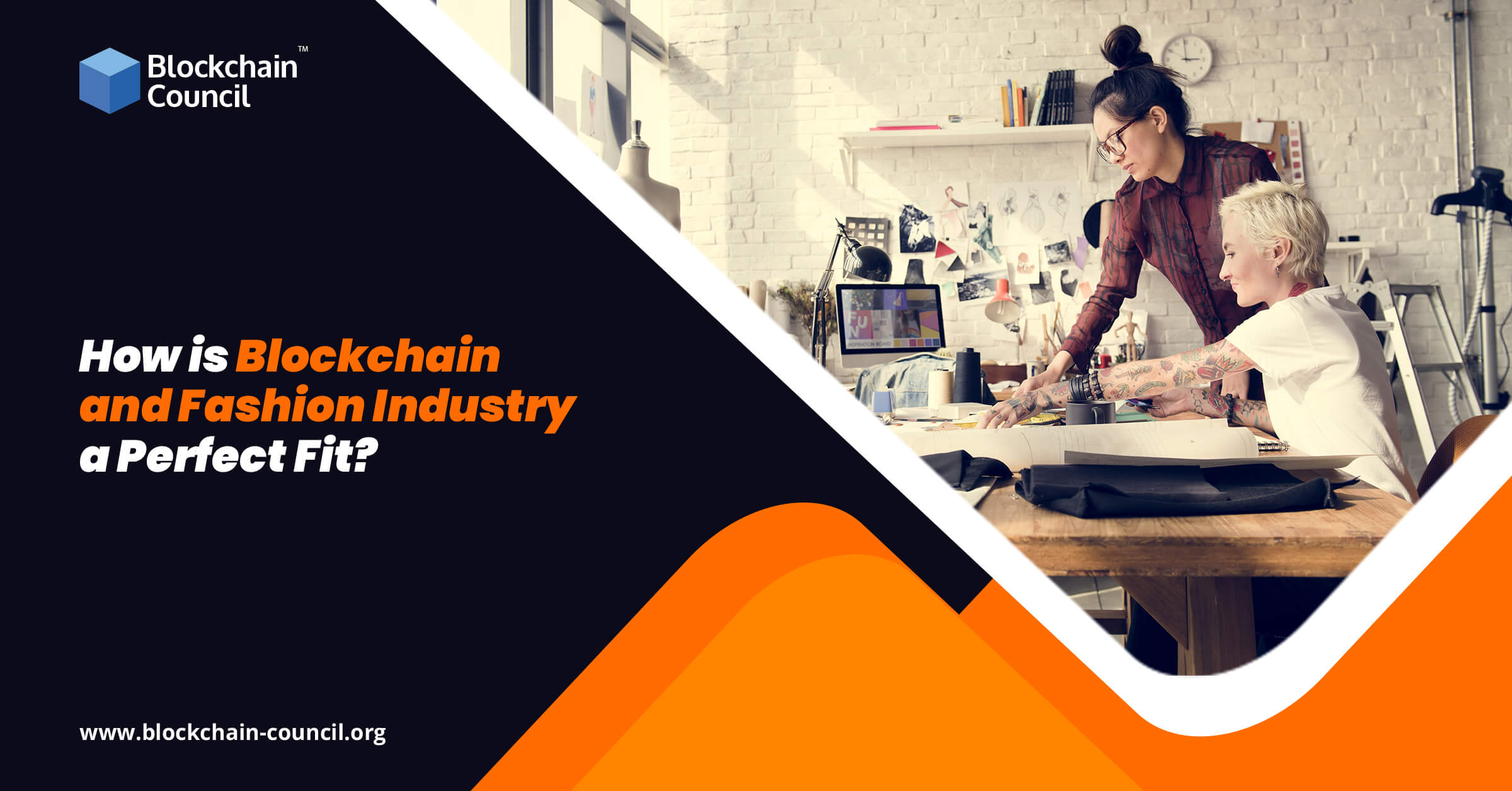 If you are wondering what are the use-cases of Blockchain in the fashion industry and what its advantages are, you have landed on the right page. This article talks about the role of Blockchain in the fashion industry, also answering what the future holds for Blockchain professionals? 

Let's delve deeper to explore. 
Table of Contents 
What is Blockchain Technology?

Ways Blockchain can Transform the Fashion Industry 

Wrapping Up: The Future of Blockchain
What is Blockchain Technology?
Blockchain is a peer-to-peer(P2P), decentralized distributed ledger technology that ensures that records stored cannot be forged or destroyed. The idea behind this is to provide transparency, immutability, data security, and proof that the data is secured and not altered.
Although this technology is most famous for facilitating the rise of digital currencies, there are several other non-crypto currency uses. Technocrats and Blockchain Experts believe that the technology could considerably outpace cryptocurrencies themselves in terms of its overall impact.  
Today, this distributed ledger technology is starting to be adopted by multiple industries that are keen to promote transparency, security, and ethical supply chains. One such industry is fashion. 
Are you looking for Blockchain certifications? Want to get started as a Blockchain Expert or a Blockchain Developer? Your search ends here with Blockchain Council. 
Ways Blockchain can Transform Fashion Industry
In this section, let's explore some of the ways by which Blockchain can provide a new definition to the fashion industry.
Provide Transparency in Supply Chains 
At present majority of the supply chains are opaque. Also, the supply chain for a simple clothing item involves multiple manufacturing stages across multiple countries. 
When it comes to the fashion industry, it means it becomes difficult for brands to monitor what materials are being used while making their finished products. Here comes the role of Blockchain in tracking and maintaining a complete record of products' journey. 
This technology can help the fashion industry to track clothes production from the raw materials to the finished product by offering complete transparency. This transparency tracking process offers producers insights into their value chain, ensuring proper third-party goods handoff and final product labeling. 
Create Solid Proofs of Use for Trademarks
Apart from the use-cases mentioned above, technology can also help in creating solid evidence of use for trademarks. Such trademarks will help in saving time as well as money in all processes that are associated with renewing and securing a trademark in case of disputes and invalidity actions.
Helps in Anti-counterfeiting
Blockchain can be helpful in combating counterfeiting through authentication of a product along with its personal history. With the help of a Blockchain-supported certification process, each new product is provided with a digital authentication certificate. In addition, it keeps track of all the individuals involved in the process where details of a particular individual item can be verified to confirm its authenticity and its location, authenticating whether the product is genuine or not.
For example, Vacheron Constantin offers a validation mechanism backed by Blockchain whereby a digital identification certificate is issued to each new watch. And every time the watch is serviced or transferred, the records are stored on a public ledger. 
Apart from this, Hugo Boss, LVMH, and many others are utilizing Blockchain technology to ensure the authenticity and traceability of luxury products and track their goods in the supply chain. 
Want to become a Certified Blockchain and Supply Chain Professional? Get started today!
Improve Efficiency and Reduces Operational Costs 
Blockchain improves efficiency by removing intermediaries from the processes due to its decentralized nature. 
By automating the entire processes for fields such as payments, real estate, etc., Blockchain saves the weeks, unlike the traditional process that would take weeks and even months to identify the material origin and supply line. 
Moreover, Blockchain can be considered a way to reduce operating costs by offering improved data processing, supply chain transformation, and decreased counterfeiting risk.
Wrapping Up: The Future of Blockchain
The future of Blockchain is as bright as its fan thinks. Starting from Crypto-enthusiasts to ending with business minds, this technology can be seen as a one-stop solution to many problems. Surveys and headline also reveal that Blockchain developers salaries will go off the charts in the years to come. 
And this is definitely good news for all Blockchain enthusiasts. 
If you are planning to start your Blockchain career, this is the best time to invest your time and upskill. Blockchain certifications offered by Blockchain Council are specially crafted by experts in Blockchain and cover topics from basic concepts to the very core. 
To get instant updates about Blockchain Technology and to learn more about online Blockchain Certifications, check out Blockchain Council.