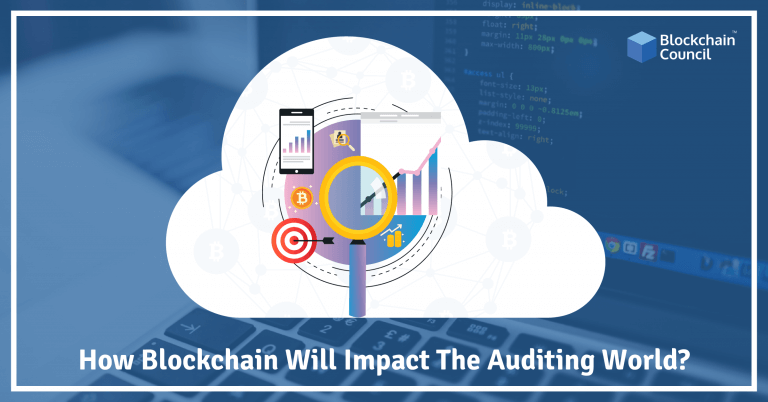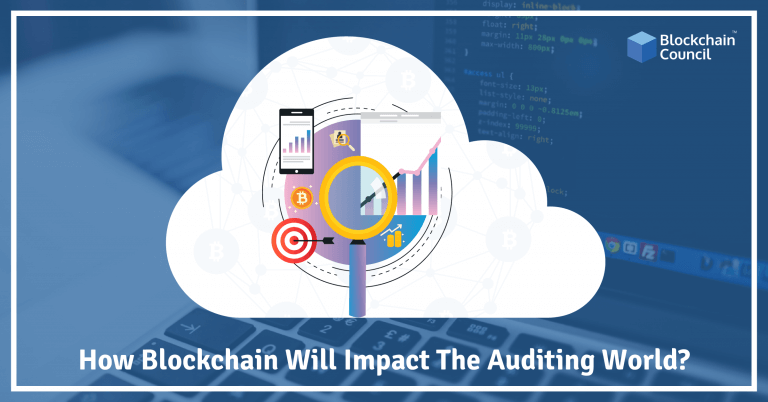 Has the idea of Blockchain influenced the finance and auditing ever affected you? Did you know that even the auditing division can get immense benefit out of Blockchain? This distributed ledger technology which has the potential to influence all the industries including finance and auditing. If we talk about this division of the company, then companies need to have a transparent audit reporting so that the stakeholders, shareholders, and even the government agencies can have an understanding how credible the company is. A transparent audit report helps in establishing the trustworthiness of the company. However, in recent years, we have seen many cases where discrepancies in audit reports have been reported. So, can Blockchain come as a rescue here? Well, we will try to explore the answer here.

Blockchain Overview
The Blockchain is a distributed ledger technology that has all the information stored in chronological order. All the information is time-stamped, and hence it becomes easy to store and trace it. Blockchain has to offer a number of features like immutability, decentralization, and transparency makes this a versatile platform which can help in developing Blockchain-based applications for various industries.
Application of Blockchain In Auditing:
When it comes to Blockchain application in auditing, then it has the potential to increase the accounting profession by cutting down the cost of ledger maintenance by reconciling ledgers. Additionally, Blockchain also provides ownership of assets by assuring transparency.
Clarity over transaction history is one o the key features provided by Blockchain. With the help of this technology, we can eliminate reconciliation by providing certainty over transaction history. Moreover, it would also lead to automation of system which will lessen the burden of the auditors thus saving their time. Furthermore, we can be assured about data security.
Often when it comes to the audit report, there are cases where people try to alter the information present on the ledger. With Blockchain, we can expect the complete culmination of this data alteration. Any data or information once enters into the Blockchain ledger becomes difficult to change or alter. Since all the information is stored as a block and every block is associated with others, anyone trying to change one block needs to alter the associated blocks which becomes a daunting task for the hacker. Thus, Blockchain ensures that every information on the ledger remains safe and free from hacking.
Smart contracts could be another aspect of Blockchain which can prove useful for auditing world. It can be embedded in a Blockchain to automate business processes. Those who agree with the use of a smart contract would want to engage a CPA to verify that smart contracts are implemented with the right business logic.
With the help of real-time auditing and reporting, the burden of work on CFOs lessen, and they can play a strategic and creative role to ensure that they deliver future business value. In simple words, we can say that Blockchain will help in redefining the role of CFO, it will open their horizons of work for them.
Some feel that  is a threat to the auditors as the technology will overshadow their work. But the fact of the matter is that the auditor must learn how to use this technology so that they can save their time that goes in manual auditing and analysis. With the help of Blockchain, they can ensure better data analysis and using their time for formulating more strategic work.
Blockchain technology is at an infancy stage, and we have to learn more and more about this technology and how its intervention can prove beneficial for the industry. Its multitude of features has piqued the interest of many companies including the auditors.
Conclusion
For the future, we can say that Blockchain is going to be an integral part of the business, irrespective of the industry vertical, we can expect it to find application in all the zones. This certainly doesn't mean that the CFOs or accountants or auditors need to have the technical knowledge about Blockchain, but the know-how about this technology and its application is undoubtedly going to be beneficial for them. We can decipher the importance of this by the fact that Blockchain has already become a part of the syllabus for ICAEW's ACA qualification.
https://www.blockchain-council.org/wp-content/uploads/2019/02/How-Blockchain-Will-Impact-The-Auditing-World.png
402
768
Toshendra Kumar Sharma
https://blockchain-council.org/wp-content/uploads/2022/02/Logo-500x96-1.png
Toshendra Kumar Sharma
2019-02-17 16:23:48
2019-02-17 16:24:18
How Blockchain Will Impact The Auditing World?