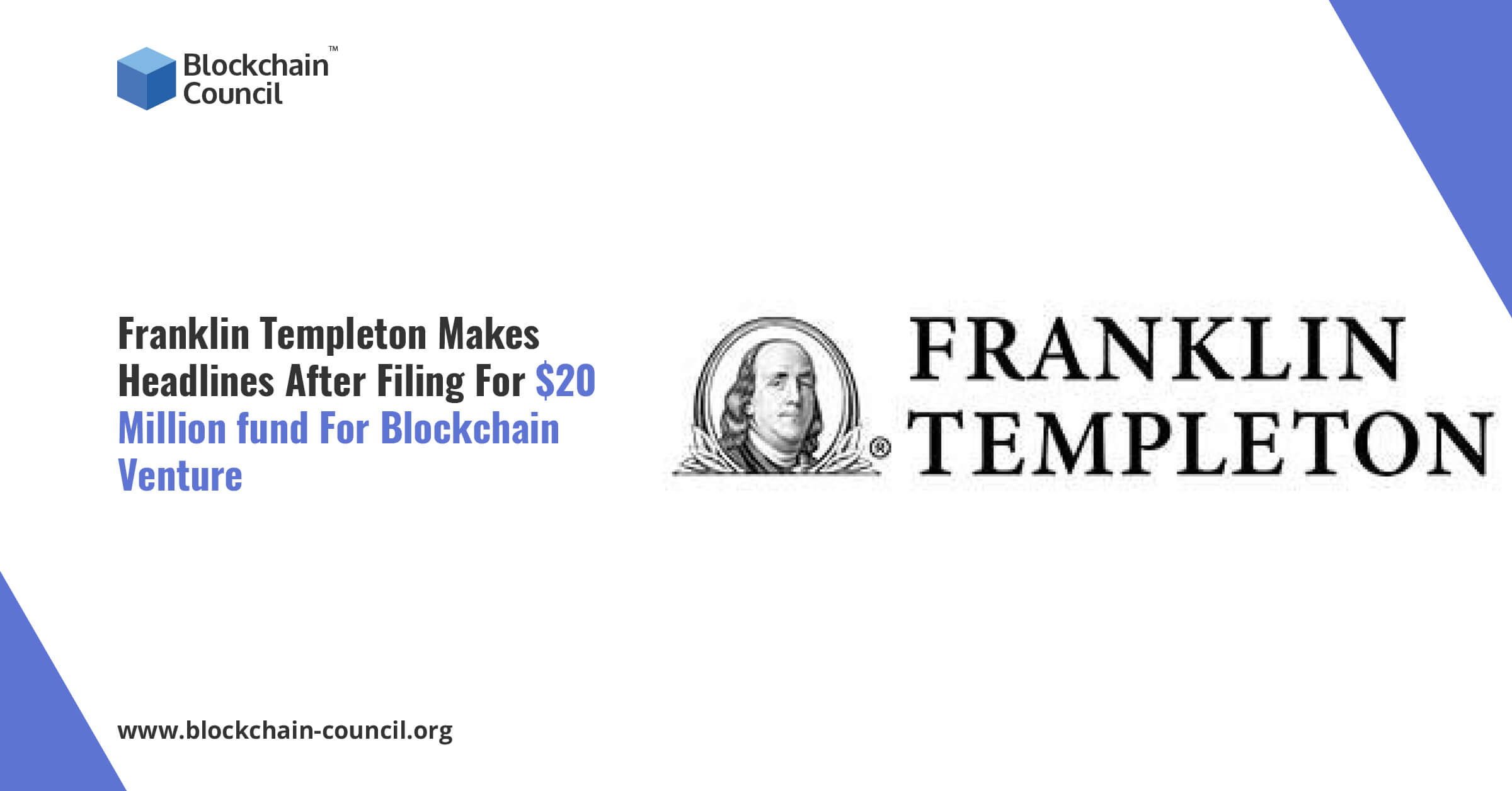 The global asset management giant Franklin Templeton has very recently raised a massive chunk of $10 million dollars as an investment for their upcoming venture that has to do with the increasingly popular Blockchain technology.

However, from what the reports are suggesting, according to a filing at the Securities and Exchange Commission or the SEC on Wednesday, the asset management company is seeking to raise another $10 million, which means $20 million in total for their Blockchain venture.
Franklin Templeton, which is one of the largest asset management companies in the world, stated at the SEC filing on Wednesday that they were aiming to raise a total amount of around $20 million for their pooled venture capital fund, which also goes by the name Franklin Templeton Blockchain Fund. 
According to the experts, it is extremely likely that funds will be using their capital to invest in promising startups that are working and expanding in the highly desirable cryptocurrency and Blockchain ecosystem. However, during the filing at the SEC, no details relating to what the company intends to do have been mentioned.
The sum of $20 million which has been assigned to be used in the fund is in fact, relatively a much smaller amount, or it can be said that this amount is only a meager sum when compared to the total worth of assets that the company manages in general, which stands at a staggering estimated amount of $1.5 trillion. In addition to that, Franklin Templeton is the latest firm which is rooted in tradition, to dip their toes into the world of cryptocurrencies, digital assets, and Blockchain.
Only during the previous month, the company had come out with a job listing, where they mentioned that they were looking for a research analyst who specializes in the domain of cryptocurrencies and Blockchain. According to the job posting, it was clear that the company wants the analyst to create and develop new products along the lines of the crypto and Blockchain space and thereafter manage them efficiently. 
The global asset manager has also invested in a company that goes by the name of Amberdata, which is basically an investment that took place as part of a Series A funding round which was worth around an estimated $15 million. 
In reality, the firm has been interested in and observing the crypto space for quite a long time. Back in the year 2019, they had forged a partnership with Curv, which is a company that provides cloud-based institutional wallets. It is beyond a doubt that the firm had since been looking willing to digitize its assets. 
Finishing thoughts: Are you interested in developing your own DeFi based applications and Cryptocurrency projects?
Learning Blockchain, Cryptocurrencies and Decentralized Finance (DeFi) applications are easy now, all thanks to highly esteemed online courses and training sessions from Blockchain Council, which is one such organization that offers amazing and effective online training and certification programs to aspiring trainees while rendering them desired competencies so that they have a successful career in the Blockchain space. Keeping the rising demands of blockchain professionals in mind, Blockchain Council certifications are diversified to meet each aspirant's discrete needs. They have a host of training and courses on DeFi and Cryptocurrencies that provide world-class knowledge and support.
To get instant updates about Blockchain Technology and to learn more about online Blockchain Certifications, check out Blockchain Council.