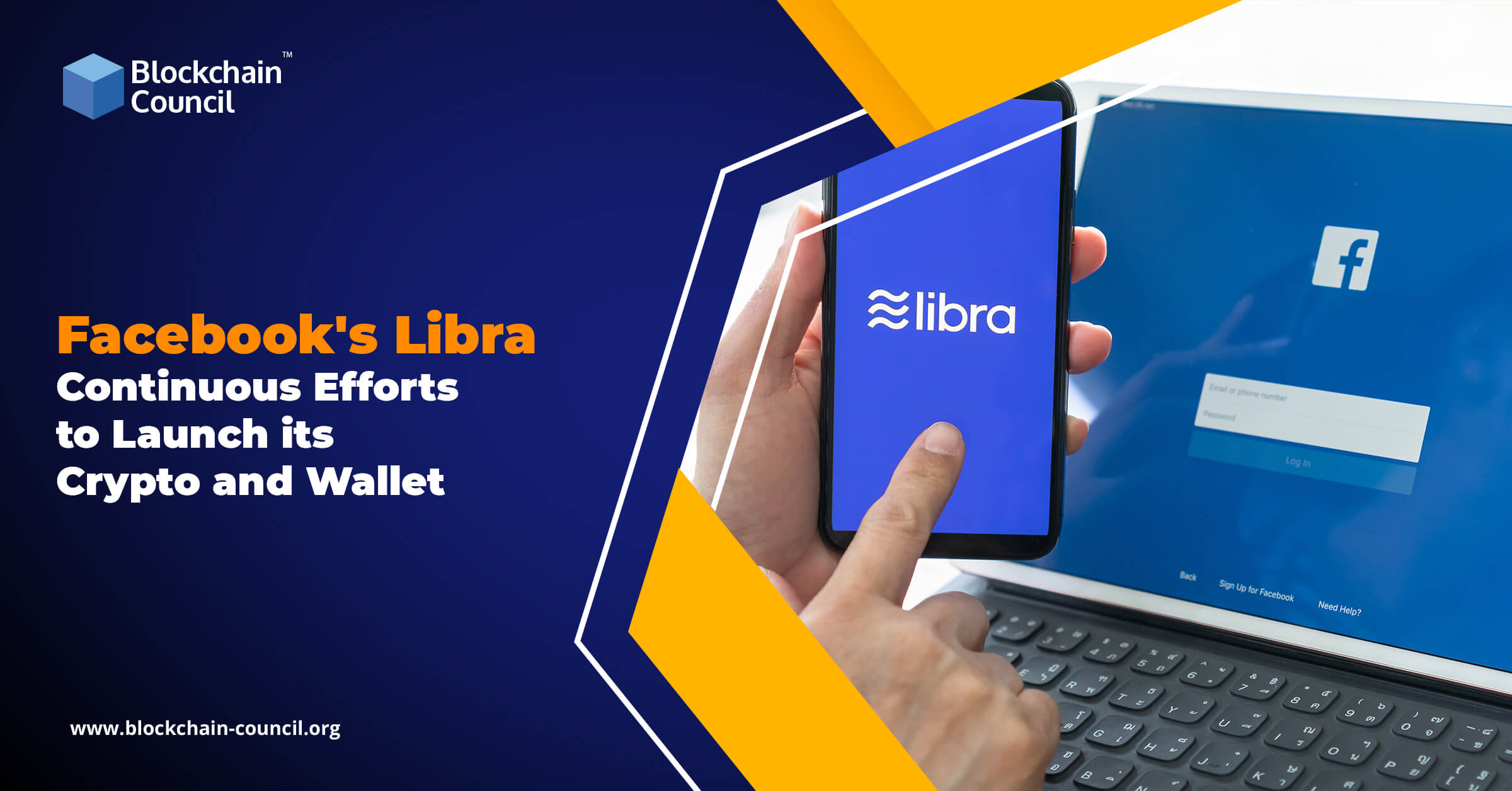 This article talks about Facebook Libra, why it failed, and what are the measures that have been taken so far in order to launch its crypto and wallet. Let's delve deep and explore everything related to Facebook's Libra.

Table of Contents
It All Started with Facebook Libra

Why Facebook's Libra Failed?

Facebook's Libra Rebranding: From Calibra to Novi and Libra Association to Diem Association

Facebook Hopes to Launch its Crypto and Wallet in 2021

Concluding Lines 
It All Started with Facebook Libra
Back in 2019, Facebook announced its own cryptocurrency, named Libra, to build a global payment system and financial infrastructure to empower billions of people worldwide. When it unveiled Libra, there were two separate entities. One was the Libra Association, which oversees Libra and Calibra, a Facebook subsidiary for building crypto wallets. But Facebook's Libra was not a success and was destined to fail. This is because, instead of creating a global, digital currency payment network that was its focal point, Libra would just serve as a wallet for stablecoins. 
Libra was introduced for the public, and it was mentioned that it wouldn't control the infrastructure or the currency issuance. But later, it was seen that Libra has to deal with FOREX regulations.
Are you looking for Blockchain Certifications? Wait no more! Check out Blockchain Council now!
Why Facebook's Libra Failed 
The major reason why Libra couldn't gain enough public attention was due to the lack of regulatory approvals. When Facebook announced Libra last year, it claimed to become much more distributed and permissionless in the near future. But David Marcus, the Facebook executive, announced that the Libra coin will exist, but it will be subjected to foreign exchange controls, and regulations and even Libra's first whitepaper read that the spirit of Libra is in both its permissioned and permissionless state. This permissionless permission raised infinite questions among all.
Facebook's Libra Rebranding: From Calibra to Novi and Libra Association to Diem Association
A few months back, an announcement was made that Facebook is renaming and rebranding Calibra as Novi, inspired by the Latin words "Novus," where "no" means "new" and "via," mean "way."
Novi was introduced as a stand-alone app that aims to send money instantly and securely. Its official website describes Novi as a 'Connected Wallet for a Connected World,' ensuring that it will work across different apps such as WhatsApp or Messenger, allowing users to send funds to their contacts.
According to the announcement made on Dec. 1, 2020, it was stated that Libra Association plans to change its name to the Diem Association.
Libra Association, which is a nonprofit organization that oversees all things Libra, and Calibra, has changed its name to Diem Association. The new name means "day" in Latin, reflecting the project's rising maturity and independence. By rebranding, Facebook hopes that a new name will help people in forgetting the mass regulatory panic that drowned out Libra's initial announcement.
The Diem Association will continue to follow a commitment to creating a safe, reliable, and compliant payment infrastructure that empowers individuals and organizations across the globe.
Diem is just like other cryptocurrencies that exist in a digital form. This cryptocurrency also records transactions on an immutable ledger (blockchain). In the early stages, the Blockchain network will be managed by the founding managers but is supposed to evolve into a fully open system in the near future.
Facebook Hopes to Launch its Crypto and Wallet in 2021
According to the recent announcement, Facebook hopes to launch its crypto and wallet in the next year.
The Financial Times reported that the long-awaited Facebook currency could finally see the light of day by the next year. It was suggested that after a year of scrutiny from global financial regulators, Libra will initially be pegged to just one fiat currency, and that is in the form of a U.S. dollar-backed digital currency. 
At present, David Marcus stated that Facebook is expecting regulatory approvals to operate its stable coin and associated wallet.
Marcus mentioned that cryptocurrency Diem(earlier Libra) and crypto wallet Novi(earlier Calibra) is expected to get launched in 2021. He believes that the Facebook-backed cryptocurrency effort has faced massive criticism from global regulators, and in Fintech Festival 2020 held a Singapore; he stated that regulators should finally let Facebook move forward with its digital currency.
Want to learn about trading rules and predicting markets? Wait no more. Become a Certified Cryptocurrency Trader now!
Concluding Lines 
However, Facebook continues to make efforts in order to launch its cryptocurrency and crypto wallet; the project is still failing to impress German regulators.
Facebook's Diem, which recently got rebranded from Libra, is unable to gain trust. German Finance Minister Olaf Schol called Facebook's project "a wolf in sheep's clothing," as he believes that Facebook and the Diem Association have failed to address its regulatory risks adequately, and changing the name would not improve its fundamentals. If regulatory risks are not addressed, the German government will not accept its entry into the market, he stated further.
Now comes the question, will rebranding be the turning point for the Libra project? What are your thoughts on this? Let us know in the comment section below.
To get instant updates about Blockchain Technology and to learn more about online Blockchain Certifications, check out Blockchain Council.