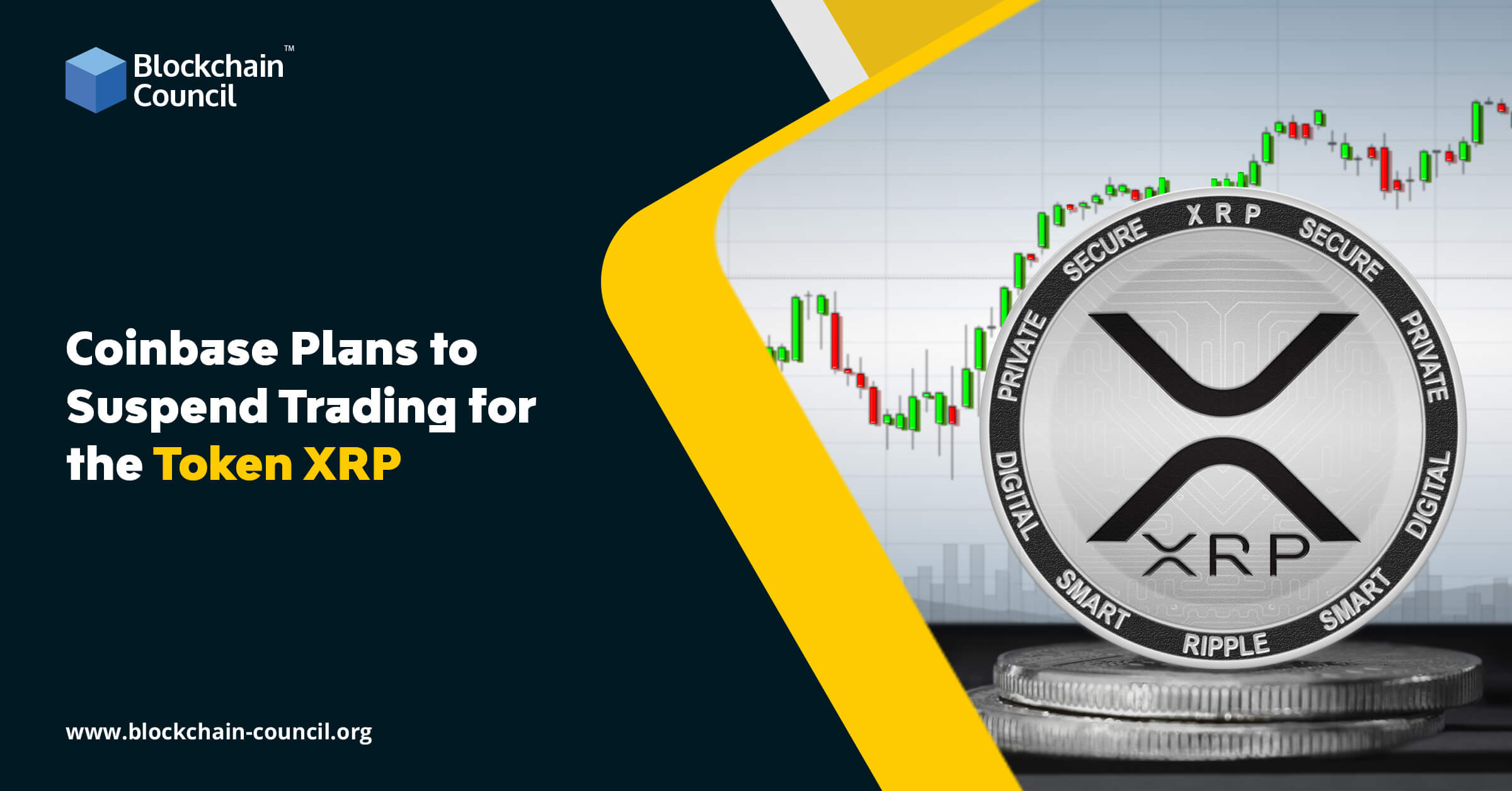 According to the latest announcement, Coinbase, which is one of the major cryptocurrency exchanges, will suspend trading for the token XRP. 

Coinbase Chief legal officer Paul Grewal mentioned in a blog post that the platform will entirely suspend XRP trading starting on Tuesday, January 19, 2021, at 10 AM PST.
This announcement has been made in response to the United States Securities and Exchange Commission seeking legal action on Ripple.
However, cryptocurrency exchange Coinbase, plans to suspend trading for XRP entirely, Paul Grewal mentioned that it "may be halted earlier as needed."
Following this announcement, the price of XRP dropped more than 10%, falling from $0.28 to $0.25 at the time of publication.
Coinbase is a secure cryptocurrency exchange platform that makes it easy to buy, sell, transfer, and  store cryptocurrencies. It aims to create an expansive financial system for the entire world.
Trading Suspension will not Affect Customers' Access 
Although Coinbase chief legal officer Paul Grewal mentioned that the exchange platform will suspend trading, he noted that trading suspension will not harm customers' access to XRP wallets. He further stated that such wallets will remain available for deposit and withdrawal even after the trading suspension. In his words, "we will continue to support XRP on Coinbase Custody and Coinbase Wallet."
Paul Grewal assures that his team will continue to monitor legal developments associated with XRP and update their customers accordingly.
Others to Delist XRP 
The United States Securities and Exchange Commission made an announcement on December 22 that it will pursue legal action against Ripple. Following this news, OKCoin, a Crypto exchange, also announced that it would halt XRP trading and deposits. The exchange platform mentioned that users who borrowed XRP/USD are required to return the borrowed value" before January 3, and the suspension would take place over two days.
As exchanges began delisting XRP, it was reported on December 23 that XRP price fell 24% in 24 hours. Bitstamp also declared it will also halt XRP trading. Apart from these, several small exchanges, including OSL, Beaxy, and CrossTower, have already distanced themselves from XRP.
To get instant updates about Blockchain Technology and to learn more about online Blockchain Certifications, check out Blockchain Council.