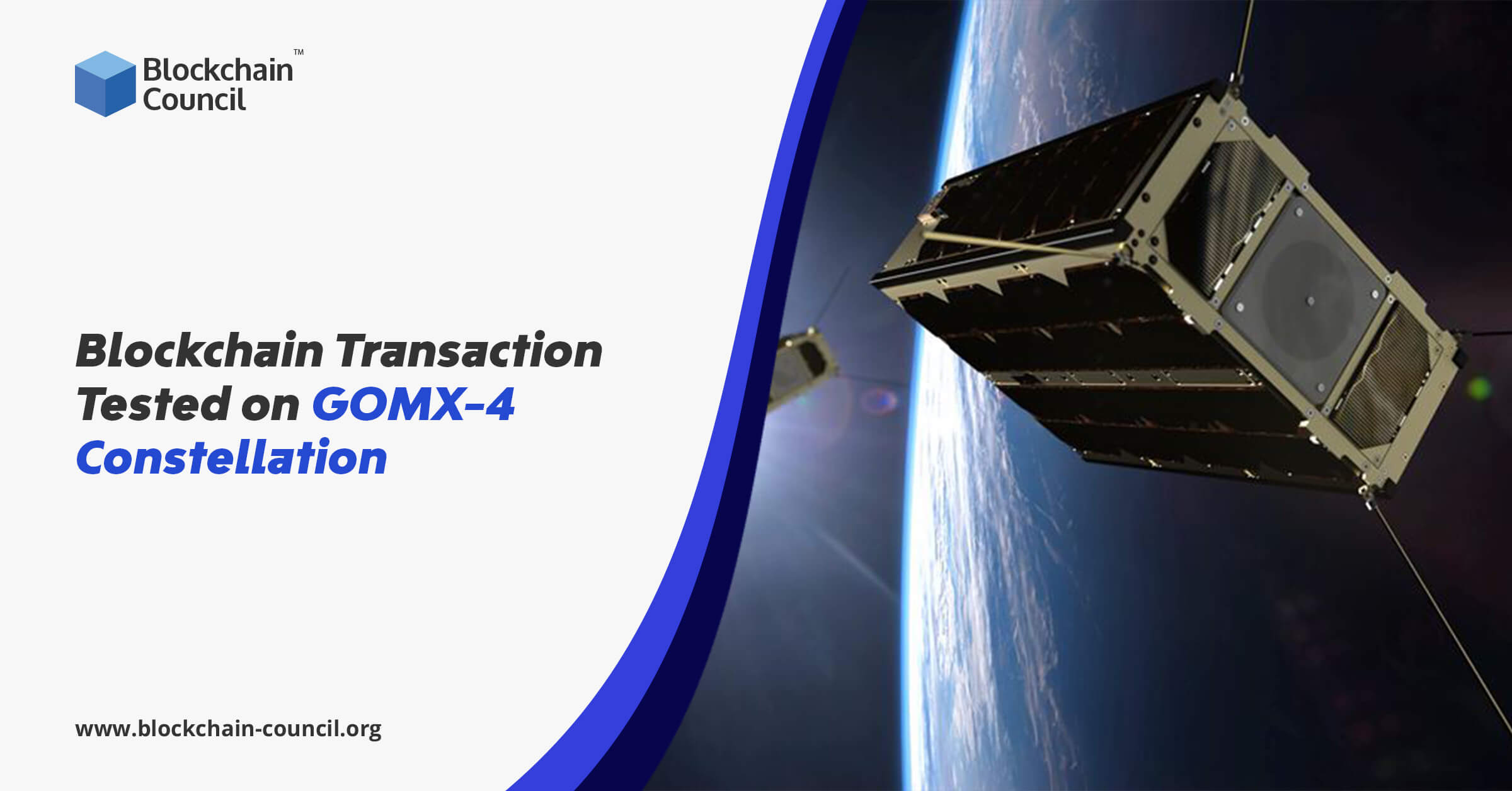 According to the latest announcement, JP Morgan, an American multinational investment bank headquartered in New York City, has tested a transaction of Blockchain in space. This Blockchain transaction testing is carried out by a Danish space firm named GomSpace's satellites.

It was reported by GomSpace that it is the world's very first bank-led tokenized value transfer in space, executed through smart contracts on a blockchain, established between satellites orbiting the earth.
Talking about GomSpace, it is a space company that aims to be engaged for space systems and services in the global market by introducing new products depending on innovation within professional nanosatellites. 
Blockchain is a peer-to-peer, decentralized distributed ledger technology that records data in individual blocks linked to one another using cryptography. This technology is known to offer immutability, transparency, security, and privacy. 
This Discovery Opens the Opportunity to a Potential P2P Satellite Marketplace
The report announced that a Blockchain transaction was executed between two GOMX-4 satellites in the low Earth orbit (LEO), which validated the approach towards a decentralized network where communication with the earth is not required.
As private companies prepare to launch their own constellations, the report mentions that in the long term, this discovery opens the opportunity to a potential P2P satellite marketplace, allowing data transfers between satellites against payment. 
GomSpace CEO Niels Buus expressed his views regarding his team's support for J.P. Morgan. According to Buus, he is glad to have supported them as they explored this novel use case of a space-based payment infrastructure by implementing blockchain technology.
Blockchain Era has Begun 
Gone are the days when Blockchain technology was confined to finance and cryptocurrency. Today, this technology's potential and relevance in other areas of business are coming under the limelight. Last year in July 2020, it was announced that the first use of Blockchain in renewable energy happened in Australia.
Apart from this, recently, it was announced that Twitter has considered whether to add bitcoin to its balance sheet. 
To get instant updates about Blockchain Technology and to learn more about online Blockchain Certifications, check out Blockchain Council.