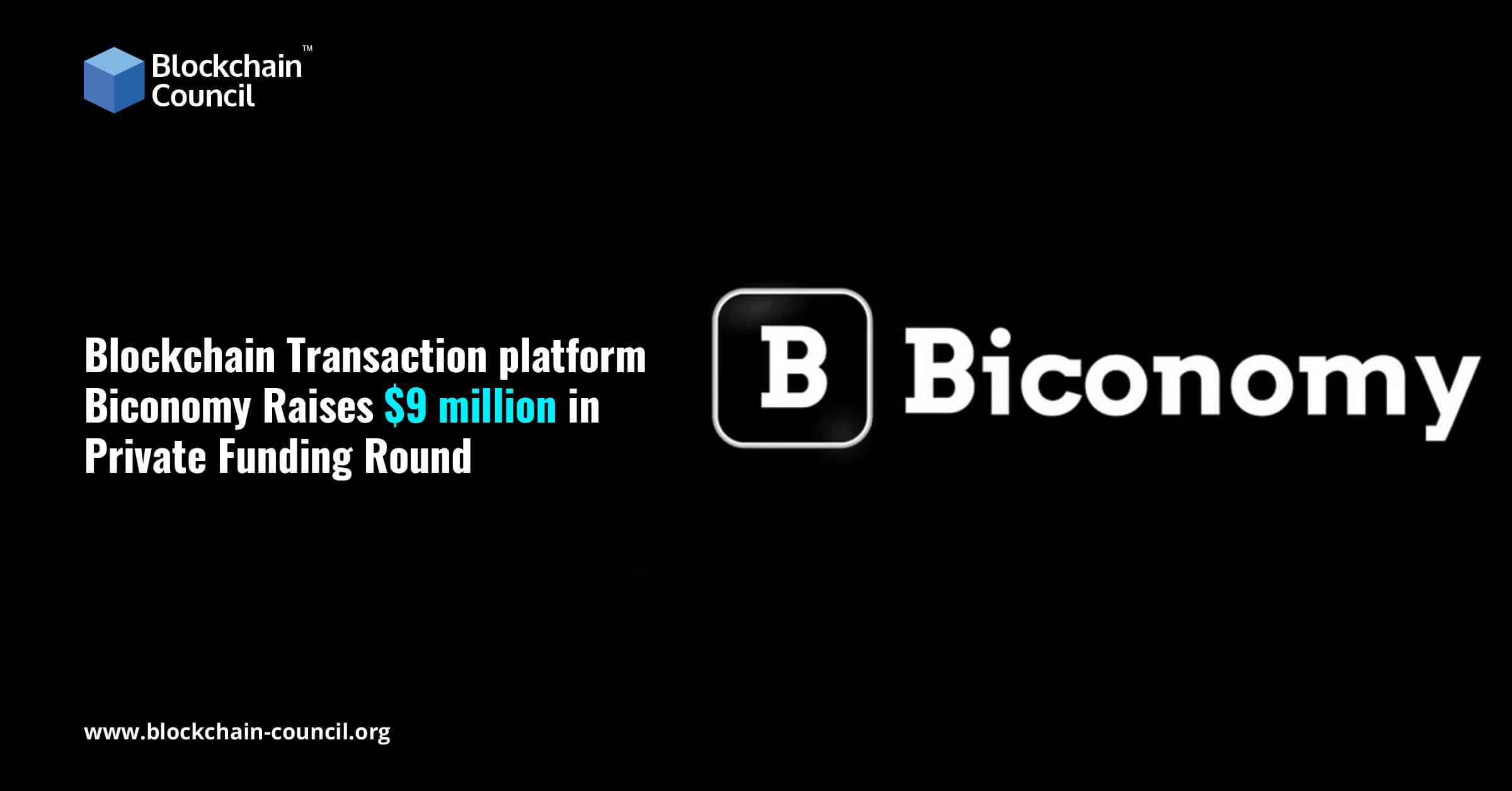 Biconomy is a blockchain platform that was founded in 2019 by a group of Indian entrepreneurs. On Thursday, Biconomy announced that they have raised a hefty amount of $9 million from a private funding event which was led by Mechanism Capital and DACM. Apart from that there have been strategic investments made by big companies such as Coinbase, Coinfund, True Ventures, Bain Capital, NFX, Proof Group, Primitive Ventures, Rarestone Capital, Capital Ventures, Ledgerprime, Genblock and Huobi Innovation Labs. 

The fundraising event has also witnessed angel investments from notable companies and organizations such as Stephane Gosselin from Flashbots, Stani of Aave, Has, Prabhakar Reddy from Falcon X, Arbitrum Founders and many more other investors alike. This final round of funding was completed with the participation of investors who were engaged with the company previously as well. These companies are Woodstock Capital, Zee Prime and Eden Block.
Since its inception in 2019, the company has raised more than $10.5 million. To this day, Biconomy has succeeded in processing more than 3.6 million transactions that were on mainnet and in doing so they have represented over $570 million worth of transaction volume which is a staggering achievement for a relatively small period. They have successfully completed more than 30 live integrations on all the major chains and currently, the company is following a trajectory where they are aiming to work with more than 200 decentralized application integrations which are still in the pipeline.
Aniket Jindal, who is the co-founder of Biconomy, stated that the state of crypto transactions at this point currently is a little complicated. Every single interaction that takes place with a decentralized application is actually a rather complicated transaction that is being conducted on a separate blockchain, of which the dApp belongs to. However, according to him, many customers, who are also mainstream users, usually fail to comprehend the complexities latent in these activities. He mentioned that if their company can find a way to actually alleviate these complex issues and address them in a more user friendly manner, then it would be possible for them to welcome the billions of new users that are willing to enter the blockchain and crypto ecosystem.
The principal objective of Biconomy's mission is to create, build and facilitate seamless decentralized blockchain interactions that would also enable users to operate on multi chain platforms without any hassle whatsoever. Their aim is to lower the level of friction that usually takes place between applications that are blockchain-based and the end users. In order to achieve that, they are focussing on enabling more use cases of instant cross chain transactions, gas payments in ERC20 tokens, gasless transactions and easier onboarding to scaling solutions. 
The recent round of funding that Biconomy has secured, will enable them to propel their ambition of developing infrastructure for multi-chain transactions for the next generation of Web3.0 applications. They are planning to decentralise their relay network, expand their business ventures, emphasize more on community development and all the while making necessary technological developments. The team at Biconomy has termed this phase as the "revolution of Web 3.0 interactions". There are certain issues related to Web 3.0 applications when it comes to user adoptions or onboarding of new users. There is also the issue of extreme confusion in the case of transaction experiences. It is in these respects that the Web 3.0 applications suffer major roadblocks. A shocking fact in this context is that India has a treasure trove of more than 4.2 million developers in this country, out of which only an estimated 19,000 are working on blockchain development. The company in a statement also mentioned that Biconomy brings a much-awaited freshness to the Indian technological ecosystem.
Andrew Kang, who is the managing partner at Mechanism Capital, stated that Biconomy has helped reduce much of the friction cases that users are experiencing while using Web 3.0 applications with the introduction of their super powerful SDK and APIs which are basically plugged and play. He added that by doing this, they are radically reducing the complexities involved in handling blockchain transactions by reducing the drop costs and exponentially increasing user retention.
Apart from the new funding, Biconomy is aiming to launch their own native token which they have named as $BICO. This is part of their attempt to decentralize their infrastructure which spans across multiple chains. This native token will eventually help in securing the network, incentivize the stakeholders and meanwhile enable community governance. They haven't announced further details on their native token just yet.
Adan D'Augelli, who is a partner at True ventures commented that Biconomy is paving the way for how blockchain-based applications will be built in the future and that the technologies they are building will provide the foundation for how digital economies will run in the future.