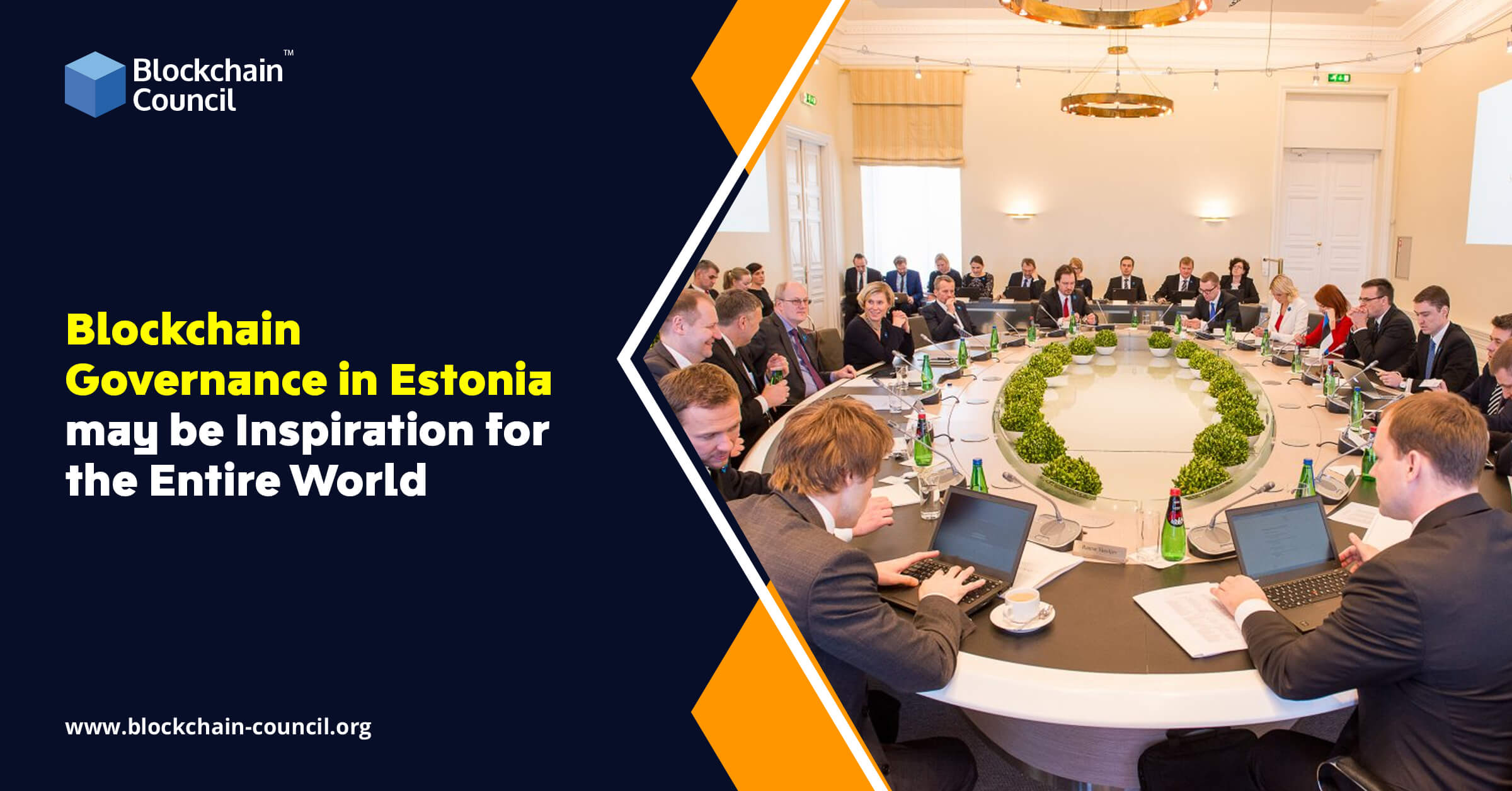 This article talks about how Estonia has implemented the Blockchain for various purposes, especially in governance, creating inspiration for the rest of the world. 

Table of Contents 
Estonia: The First Digital Republic in the World 

Tiger Leap for the Development and Expansion of Internet Network

How the Estonians Way of Voting is Unique 

Other Ways Estonia is Utilizing Blockchain

Concluding Lines 
Estonia: The First Digital Republic in the World 
Estonia is a small nation in the Baltic region that offers the most widespread governmental online services in the world. Right from voting to healthcare and tax returns, the small nation has persistently adopted the concept of digitization. And this is the reason it is recognized as a 'digital republic.' Since 2005, the citizens of the nation are able to cast their vote digitally, and surprisingly, Estonia has digitized 99% of its public services, including tax returns, voting, healthcare treatments, and much more. In an era when trust in government services is declining, Estonians have a higher level of trust in their government and parliament than the EU average, according to the Eurobarometer study conducted back in 2014. 
Estonia is implementing Blockchain technology for governance, and this is the reason why it outperforms compared to other countries in terms of online governmental services. 
Want to learn Blockchain technology and become a Certified Blockchain Expert? You are just a click away!
Tiger Leap for the Development and Expansion of Internet Network
The invention of a digital society started in the year 1997, when only 1.7% of the world's total population had access to the internet. The government of Estonia envisioned creating a digital society where all citizens would be technologically educated, and governance would be automated, decentralized, transparent, and secured. Keeping in mind the aims, the government launched a project called Tiigrihüpe, also known as 'Tiger Leap' in 1997, spending heavily on development and the expansion of internet systems and creating a knowledge-based society. Within a year, almost all schools gained internet access, and by 2000, Estonia became the first country to pass legislation declaring internet access as a basic human right for all citizens.
In 2001, Estonia created X-Road, an anti-silo data management system to enable both public and private organizations to share data securely without worrying about privacy. But this effort was dissipated as it was seen that X-Road experienced various cyber-attacks. This presented a need to adopt more powerful and advanced technology such as distributed ledger technology that is resistant to cyber-attacks. Thus, keeping in mind, the nation became the first country in 2012 to use blockchain technology for governance purposes.
How the Estonians Way of Voting is Unique 
Estonia is considered to be a world leader in electronic voting. This is because, since 2005, Estonians are able to cast their votes irrespective of their geolocation. Where most countries are still only contemplating the possibility, Estonia has already implemented a remote voting system using Blockchain for voting purposes. 
The tiny Baltic nation of Estonia has redefined its 'Estonia's i-Voting system' that allows citizens to cast their vote from a remote location using a government-issued smart card. Unlike traditional voting mechanisms, this voting system offers a simple, elegant, and secure solution and is currently used by 46.7% of the population.
This system allows Estonia citizens to log on with their digital ID card and cast their votes multiple times during the pre-voting period, with each vote canceling the last, empowering voters to change their voting decision later. This unique solution has safeguarded Estonian voters against fraud and other manipulations. It was stated that while using this electoral system, the total time saved in the last elections was 11,000 working days.
Other Ways Estonia is Utilizing Blockchain
Apart from voting, there are other ways the tiny nation is utilizing DLT. Deploying Blockchain not only ensures protection against cyber attacks or any kind of future attacks but also poses other benefits. For instance, instead of filling the different forms with the same personal information when they need to access public services, citizens only need to input their personal information once with Blockchain. This is because technology ensures that data is immediately accessible when required.
Moreover, citizens have a valid digital ID, and they have full control over their information, ensuring that no one can access their personal data beyond what is approved by them. This is facilitated by Blockchain technology.
If you want to gain an in-depth understanding of Blockchain technology and become a Certified Blockchain Developer, we are here to assist you!
Concluding Lines 
From the above discussion, we can conclude that the Blockchain governance of Estonia may be an inspiration for the entire world. The future of Blockchain is near, and if implemented on a global level, we will experience a world full of transparency and trust. 
To get instant updates about Blockchain Technology and to learn more about online Blockchain Certifications, check out Blockchain Council.